Before you compare landlord insurance why don't you learn more about it before or if you are in a hurry, take a quote above here?
Having the benefit of renting out UK properties is a great way to create passive income. Protecting them with the right landlord insurance or buy-to-let insurance is another matter.
The two million UK landlords out there need a push in the right direction.
After investing a large amount of cash and taking on, buy-to-let mortgages can be costly and risky. If one of your properties burns to the ground, and you have no landlord insurance policy in place, your in for a headache.
Expensive assets like houses of flats must have insurance in place, even if it's only landlord buildings insurance. Even the basic landlord insurance is for peace of mind and the banks' peace of mind, as you'll be required to buy a buy-to-let landlord insurance policy.
This simple and easy to understand guide will make you aware of what a comprehensive landlord insurance policy covers. You can also see what it doesn't cover, compared to standard home insurance.
Are you ready to protect your assets property, from day one?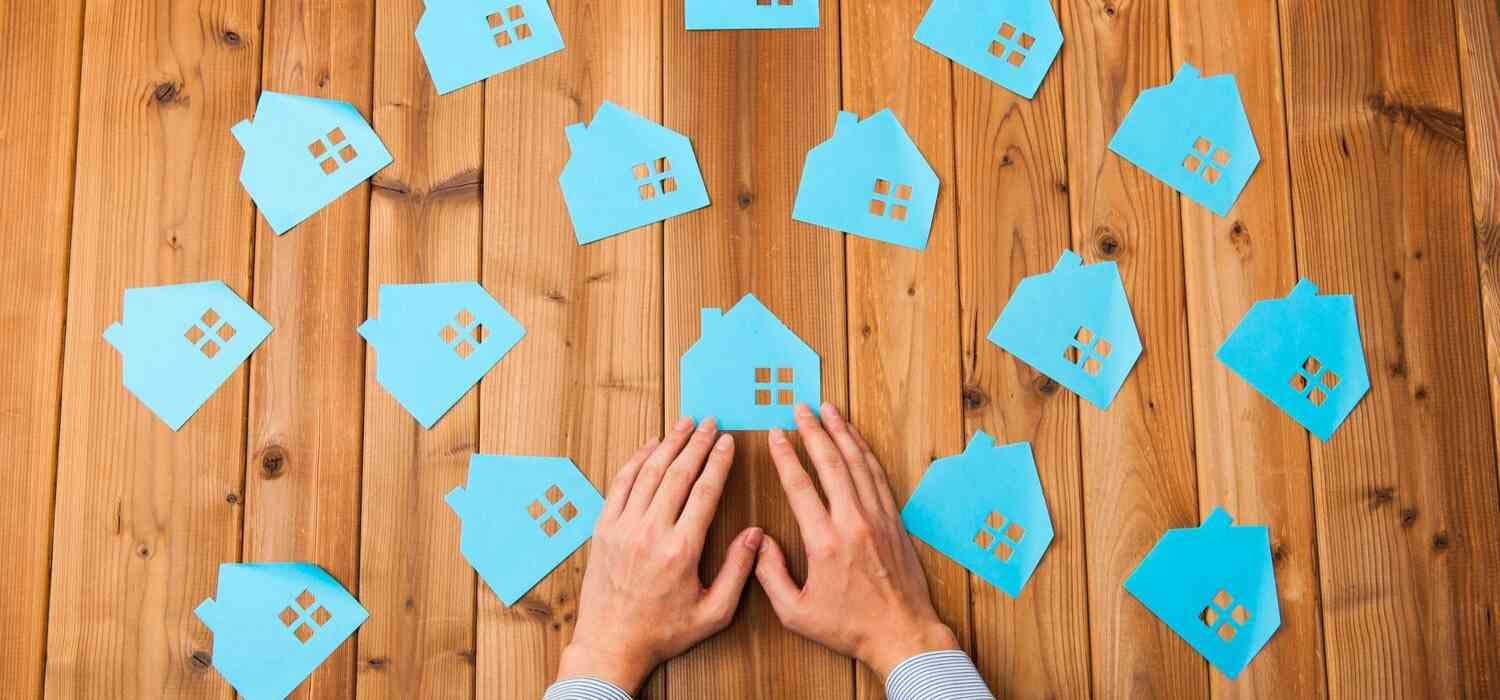 What is landlord insurance?
Landlord insurance is a type of insurance product that's adjusted for landlords who rent out properties under a business or even one property owners. You may need public liability insurance, employee liability insurance if you employ a ground maintenance team.
The central aspect of landlords insurance is buildings insurance, which will cover you for fires and flooding and even subsidence damage. Next, you can add other insurance products like landlord contents insurance or rent guarantee insurance.
Other products like landlord home emergency cover, cover the cost from break-in damage on your rented properties. This cover will pay for a locksmith and replacement keys and damaged doors.
The insurer will leave the property safe and secure at any time of the day.
You will have those options to choose from depending on the size of your portfolio. If you are a single property owner, you will have the same opportunities depending on what you want to pay.
So that was landlord insurance and what it does.
Next...
What landlord insurance policy do I need?
You will have to decide on that, and you will be better off after learning what you and what you do not need in a minute. Now you can have a look at the different option or opportunities you have when you are buying a policy.
Landlord buildings insurance
Does what it says on the tin, it protects your building from disasters such as fires, which leaves the property unoccupied. Or if you live in a high-risk flood area, a landlord insurance policy will cover you as long as terms apply with the insurers.
Damage caused to the structure
Damage caused by subsidence
Can cover conservatories and fitted kitchens
Landlord contents insurance
A landlord contents insurance policy will cover the landlord's contents and not the tenant's contents. The tenants need to buy their own personal contents insurance policy.
Landlord contents insurance also cover items like fixtures and fittings, white goods like washing machines and tumble dryers. It can include cover for carpets, sofas and other furniture (you have a recipe for, of course) you own as a landlord.
The policy can also cover the contents of communal areas, including stairs and landings.
Rent guarantee insurance
This policy is not a way to pay the rent, but it will cover the rent if your insured property takes a disastrous turn. Like a fire breaking out or bad flood happens. Basically, if your property becomes uninhabitable a rent guarantee insurance policy will pay the rent, usually for up to 6 months until start renting it out again.
The policy will also payout for alternative accommodation costs for your tenants while the work is being carried out by insurance contractors.
Unoccupied property cover
If you happen to have a bad time and one of your properties lies empty for more than 30 days, you'll need to make sure you have unoccupied property insurance. If you want to pay for it, that is as it is not required by UK law, but it protects you against damages while it's waiting for another tenant.
Also handly if you are renovating or making more rooms for student lets.
And it's handy to have if you live a distance away from your property.
Accidental damage insurance
Again, it says what it is on the tin; the policy covers accidental damage caused by tenants or members of the public if you have expensive garden furniture.
Property owners' liability (public liability) insurance
Landlords need insurance if they are working with the public. As well as your building or contents insurance you will have some level of landlord public liability insurance, usually £5 million for claim made against you.
Landlord liability insurance will cover you if one of your tenants makes a claim against you, and if it's your fault, you'll be glad you have a policy in place. Remember it is costly if you don't have a live policy and you're under the spotlight and for what it costs - £120 a year or around that figure.
Landlord FAQ
UK landlord insurance legalities
Do you have to have landlord insurance by law? No, you do not need any type of business landlord insurance by UK law. If you employ people, you need employee liability insurance by law but not landlord insurance.
If you own one property or maybe two at a push, you can get away with not paying for a policy, but why would you take that risk by not taking the basic level of buildings insurance for landlords?
The only legal requirement is the one made by banks and mortgage lenders by the way, not the UK government here. And because the mortgage holder must purchase landlord insurance just like a personal home mortgage, that's where you can't get away from not buying a policy. They want the building insured at least, and it's up to you if you want extra protection like landlord contents and loss of rent insurance.
Why Compare Landlord Insurance?
Landlord insurance is a low-cost policy considering what you get for your money. Well look at it this way - a £110,000 house or flat, all cover for a total loss, damages and everything else that a good policy covers for £120 per year if not lower in some cases, and that's for one property by the way.
That's why it's a good idea to compare landlord insurance every year if you have a time or if your happy with your current insurer, that's fine to stick.