Landlord Insurance for multiple properties
✓ Building, contents and accidental damage
✓ Compare quotes, save time and money
✓ Professionals, Student Lets, DSS & much more
✓ Protect your assets with the right cover

---
SECURE & ENCRYPTED

| | |
| --- | --- |
| | UKLI COMPARE guarantee your confidence when shopping online by following the latest internet security standards. |

HAPPY RETURNING CUSTOMERS

| | |
| --- | --- |
| | At UKLI COMPARE, we've thousands of happy customers returning to find great deals - since 2011. |

100% FREE COMPARISON SERVICE

| | |
| --- | --- |
| | Using the services here on our website is always free to the consumer 100%. |

YOU COULD SAVE TIME & MONEY

| | |
| --- | --- |
| | Get your quotes by filling in one simple form, compare prices, and start saving. |

---
---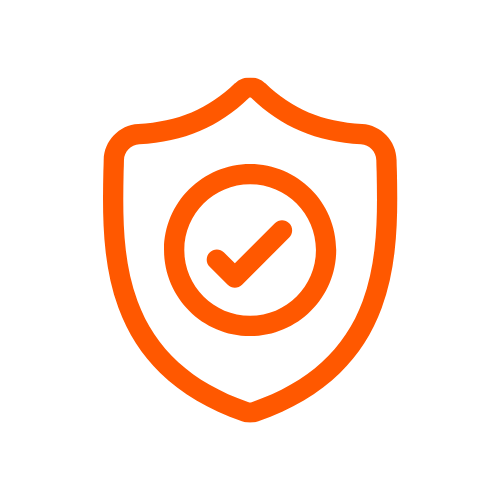 Secure & Encrypted Form Data
---
UKLI COMPARE guarantee your confidence by securing online forms by following the latest internet security standards.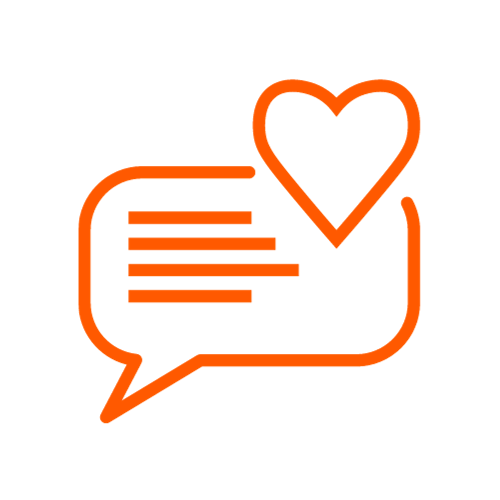 Happy Returning Customers
---
At UKLI COMPARE, we've thousands of happy customers returning to find great deals - since 2011.
100% Free Comparison Service
---
Using the services here on our website is always free to the consumer 100%.
You Could Save Time and Money
---
Get your quotes by filling in one simple form, compare prices, and start saving.
---
Landlord Insurance for Multiple Properties
Guide to landlord insurance for multiple properties
Finding the right landlord insurance for multiple properties should be something to think about carefully.
Because for one, the cost can mount up if you forget to claim for discounts or use the wrong broker who charges more than your current insurers.


This multi-property insurance guide was created to not only guide you to the best options (

with discounts

) out there, but to give you the heads-up about landlord multi-property insurance in general.
Read the guide and at the end you can compare quotes for multple property and cliam

Tip: Each of these questions are clickable.
FAQ's on multi-property insurance

---

---
---
Q1. How much is landlord insurance for multiple properties?

---

It would surprise you if you knew the cost of landlord insurance for multiple properties as this insurance could be one of the cheapest types out there. 
Compared to other insurers, anyway!
Most insurers write up polices from around £120 for buildings insurance, and that's you safe from fire and flooding or any other disaster.


When it comes to 5 or more properties, you can expect a reasonable cost if you choose one property insurance company. They should offer you discounts for each property if you have more than one and most do.


Landlords with a portfolio of properties will pay more depending on how many properties they own and the value of the assets. If you live in London, you can expect to pay more, compared to owning a property in a scheme in a council area.
But this is all common sense, and we're sure you know the basics about landlords insurance. UK insurance companies factor risk into everything they take on, and that's how they calculate what you pay. The cost to re-build your property if it goes on fire or you get flooded out, and sometimes your tenant can adjust the price with some insurers.
---

---
Q2. How multi-property buildings insurance protects your assets?

When you choose a policy, the insurance company will always advise you to cover the structure of the building. Things can happen like subsidence (and that's costly) to a fire breaking out, God forbid. You are covered as long as you've told the insurer the down to earth price it would cost to get a builder in to re-build that asset.
Consider all costs here and get that price written on your insurance certificate. Get it wrong, and you could be made to cover the rest of the expenses. That's the reason you pay for insurance, so get it right from day one.
If the property value is £100,000, it doesn't mean you get a policy for £100,000. You could get billed for court expenses, criminal investigation or some other costs. 
A policy for £150,000 could do the job, get the insurer to advise on this?
Builder cost from start to finish
Finishing costs such as fixtures and fittings
Property damage to the neighbour's property
Paying out for death caused by fire or something else
They would rather you have an up to date evaluation for all your properties before you get a quote, so you and the insurer understood. 
Q3. Is multi-property contents insurance needed for all assets?


The short answer is no; you don't need landlord content insurance for every property you own. Some landlords have contents cover for their most valuable properties, and some leave it out as their renting to DSS or a housing benefit tenant.
You see the difference here, value=risk, hence higher insurance price.
And as we're on portfolio landlords, you might want to take it for every property you own. If they're under your business and if you get a reasonable price for all assets, take the cover if it's worth it to you.
What contents insurance covers.
If you have a lot of furnished properties, a contents insurance is the key to securing those assets. Those assets can be anything from a fridge freezer to a Hotpoint washing machine and anything that's not part of your building.
And also damage cover for the following.
Sofas
Beds
White good
Bought and paid for furniture
Wooden floors, lino and carpets
Cover for replacement locks
---

---
When you need a locksmith because of break-ins and key theft you'll be glad the insurer sorts that part out because it can be a thorn in your side.

The replacement lock cover can pay for new locks and keys for the property that gets broken into, has the keys stolen or you need to evict a tenant.


It's a handy add-on, especially for portfolio landlords with multiple properties.
Alternative accommodation for tenants
As a portfolio landlord with more than one property, you need to think about your tenants. What if your rented property goes up in flames or you wake up one morning to get ready for a flood?
What do you do?
You, as the landlord, can do nothing physically unless you travel and help them regain a livable occupancy. But your insurers can, and they can do it better than you could and not to mention the stress you could take on.
A good policy will take your tenant out of the way and rehouse them in a hotel or another similar property matching what there used to living in.


Some policies cover up to £100,000 to rehouse tenants for up to 6 months at a time. I could be more depending on the circumstance and your insurer's decision at that particular time.
Q4. Can I pay my multiple property insurance monthly?

You can pay for your policy under a few conditions. One being direct debit or annual payment, with annual, usually working out cheaper for you. And you should get multi-property insurance discounts if you choose a block policy.
It's your choice, my friend.
Q5. Do I get public liability insurance with a multi-landlord insurance policy?

When you buy insurance for landlords, most insurers, offer you public liability protection tided into the policy to keep you safe from the public. You know injuries, fall, slips on a wet floor to name a few can be a surprise when you don't have a policy. Or a member of the public claims you on a personal basis; it's not a pleasant journey.
Having protection from the public, ( your tenants are public citizens too, by the way ). They can claim on your policy if they hurt themselves, and if it's your fault, it could be court time.
For example, if your front steps or a slab is broken or loose, and a member of the public falls and cracks their mouth open, they could claim. And lawyers these days will be on to that like flies around manure.
That's why it's essential for property maintenance.
Back to top.

Q6. Insuring flats or a block of flats with multi-property landlord insurance?


Insuring flats under one policy is your best bet as it keeps all your policy details with one database or one company. The same goes for a block of flats if you own the whole building.


Just like with a house or bungalow a flat works out the same. The only thing your insurer should look at is the value of your flats, the value of your contents on an individual basis and the cost to re-built.


However, you can add things like Rent Guarantee Insurance or landlord home emergency cover for boiler repairs in the winter and damage caused by forced entry, replacing keys and locks.


Adding other products will depend on the size of your letting business and how much your willing to cough over for insurance payments. Do you want to cover the necessary elements like buildings insurance and leave the rest out?


You can purchase buildings cover only if you have your own property maintenance team. Or if you employ a handyman, and remember you need employee liability insurance if you employ workers.
Q7. I have an extensive property portfolio, what's my insurance options?

If you have a lot of flats and rented accommodation in your portfolio, you must protect those assets. If you have mortgages hanging over some, you'll know that banks want insurance for rented lets.
Stay with one company when you get a quote and remember the price will be calculated based on your properties. Also, make sure your cover liability claims as much as possible to avoid claiming and only use this policy when you really need it most.
---

---
Q8. What do tenants have to do with landlord insurance?


Tenants are just part of an overall policy, and the policy is 80/20 on the value of the whole property, building and contents. The tenant will be covered for hurting themselves and offer them alternative accommodation if the place becomes uninhabitable.
So, 80% landlord and building liability and 20% to cover the tenant, ruffly.

Q9. I have DSS tenants in flats and need insurance for them?


When you're letting out to DSS tenants, it can be as simple as finding a company that can accommodate them. Usually, insurers ask what type of tenant you'll be covering in the quote form.
It does on this quote form anyway.
It also might be a good idea to choose your DSS tenant wisely, maybe a single parent in their 30's so their by the party stage. Properties have been wrecked loads if times all over the UK, as some tenants have no respect for other peoples property.


Well, it can feel like that when people are placed under pressure with things like late rent and so forth. Sometimes people need help and not pressure from a landlord demanding rent money.
If your easy-going allow a few mishaps and if it gets worse, you'll know what to do there?
Back to top.

Q10. Can I have all my properties on one multi-property policy?


It is the best way to cover your lets, one policy, one contact. 
Who wants ten properties insured by ten different insurers? Humans like it simple and if your a landlord that takes it easy and enjoys the rental income, do it the easy way.


And landlords with multiple properties have the ball at their feet so don't take the first offer that comes to you. You can always find a better deal if you know where to look.
Q11. How to find discounts from multiple property insurance companies?


How do you find discount codes for insurance, use Google, use the web and most importantly, ask? You should need to ask if your bringing on ten new flats, that's good business for any insurance company. They'll fight over it if you get written quotes and it's a good idea to do that because you will get a good deal.
Fax the written quotes over to a few, and they should beat it.
Especially the big insures out there like Direct Line for Business or Hiscox landlord insurance.
---

---
Q12. Do I need multiple property landlord insurance with terrorism cover?


Terrorism cover can be provided by most UK insurance providers, and that should be written into your new block policy. If you want to make sure that terrorism cover is included, make sure by asking them.
If you live in any UK capital, you might want to know you have it covered?
Q13. How can I find the best landlord insurance for multiple properties?

Glad you asked and here's what you can do to find a good price for multiple property owners.
If you take a quote here and you should (do that now), then you can try these companies and landlord insurance comparison sites too. Each of these companies is hand chosen for your convenience, and the quotes are free.
***Each link will open a new window where you can get quotes or get on the phone.***
UKLI Compare - Comparing Since 2011
Go to the quote tool designed just for UK landlords. Up to five properties only. Take a free quote, and you still have options, you'll get there.
Simple Landlord Insurance - Award Winners
Cover 4 properties minimum and more as you grow with Simple Landlords Insurance.
> Go to Simple Landlord for a quote.
Adrian Flux
Adrian Flux Home is one to watch, and for serious landlords that like dealing with companies that know landlords, these are the people.
> Go to Adrian Flux for a quote.
Wesleyan

Wesleyan is one of the UK's most experienced property insurers with more than enough letting knowledge to make you feel at home. Portfolio lets are not a problem with these guys.
Quotezone
Quotezone is an independent company with no bonds to any insurance company, they get you quotes, and that's what you need if you want multiple property insurance discounts?
> Go to Quotezone for a quote.
Q14. Can you include all of my properties on a block policy?

Well, it sounds better, doesn't it? A block policy for landlords is the answer and don't forget it buster; block policies are a brilliant option for portfolio landlords.
Why?
A block policy can save you money.
Easy to manage online or a quick phone call.
One quote does them all in one go.
One insurer to contact for claims.
One company name and phone number to remember.
And it's easy to add things like other protection as you grow.
CALL OUT: Get a block policy and cover your letting business and properties the right way, the first time around.
Start telling insurers about your portfolio; click here for quotes.
Q15. How many properties can I insurer under one multi landlord insurance policy?

Some companies only allow you up to 5 properties and others like Simple Landlord Insurance offer a solution for a minimum of four properties. The sky's the limit after four as you become a property tycoon.
One thousand properties if you want?
Get a quote from Simple, here.
Q16. Can you compare prices on landlord insurance for multiple properties?

The idea of a comparing or when you compare landlord insurance for multiple properties is price, is it not? Every business owner likes a deal, from business broadband to buy-to-let insurance.
It makes no difference, saving money is saving money and if you can do it for free, even better.
That's why all you see on the TV is mostly insurance because they are brokers and small insurers out there you might not know about. That's the beauty of online comparison website like UKLI.
Just free and simple that finds you the best landlord insurance for multiple properties with one easy quote.
Go on, save up to 35% off each policy by comparing landlord insurance for multiple properties from many top insurers, right now.

Multiple Property Insurance Resources 
Here's a few resources for UK landlords that are looking for more multi-property information or advice on how to grow your business.
---

---
Video:

How To Start A Buy To Let UK Investment Property Business Or Portfolio
Other articles
---
Landlords Insurance Comparison
Hit us up on Social media
---