---

SECURE & ENCRYPTED

| | |
| --- | --- |
| | UKLI COMPARE guarantee your confidence when shopping online by following the latest internet security standards. |

HAPPY RETURNING CUSTOMERS

| | |
| --- | --- |
| | At UKLI COMPARE, we've thousands of happy customers returning to find great deals - since 2011. |

100% FREE COMPARISON SERVICE

| | |
| --- | --- |
| | Using the services here on our website is always free to the consumer 100%. |

YOU COULD SAVE TIME & MONEY

| | |
| --- | --- |
| | Get your quotes by filling in one simple form, compare prices, and start saving. |
---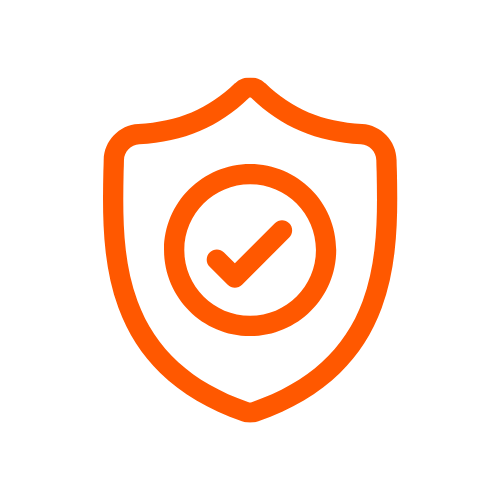 Secure & Encrypted Form Data
---
UKLI COMPARE guarantee your confidence by securing online forms by following the latest internet security standards.

Happy Returning Customers
---
At UKLI COMPARE, we've thousands of happy customers returning to find great deals - since 2011.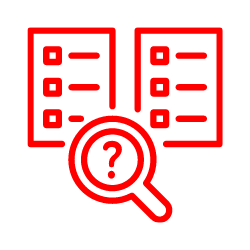 100% Free Comparison Service
---
Using the services here on our website is always free to the consumer 100%.
You Could Save Time and Money
---
Get your quotes by filling in one simple form, compare prices, and start saving.
---
retail Shop insurance

Owning and operating a shop requires a significant shop insurance policy because there are things that need to be covered.
Just for instance; you may need buildings and shop contents insurance and insurance for stock and insurance for employees, and when you are working with the public, you'll want public liability insurance for your business.




Whether you own or run a coffee shop or a sweet shop or even a toy shop, we can find the information here about insurance for shops - all types.
What Is Shop Insurance?
Numerous costs are simply factored into the process of keeping your shop running smoothly, whether it be a retail shop a butcher shop or a barbershop, protection from public liability and harm is needed by UK laws. And it carries vandalism and malicious damage and fires and flooding damage in the form of buildings insurance for UK shop owners.
Any shop owner facing shop insurance should know what is needed to run their shop and deciding which business insurance company to choose when you get good focused shop insurance quotes - click here.
If you think you can always with not having employee liability insurance read this article and come back here when you are finished for a better shop insurance comparison.
https://hamiltonfraser.co.uk/knowledge/businesses-fined-for-employer-liability-cover-lapses/
Is Shop Insurance Required By Law?
UK retail and convenient store shops in existence today are required to carry some form of employee and public liability protection for various reasons. The amount of coverage that is required will vary for each shop because there are so many types of shops, from, top brand retail shops in London to the back street takeaway.
There are about 465 new shops put up every day in the UK and this is quite a lot and can be rather varied among the entire spectrum of the marketplace today.




Receiving a quote for retail shop insurance or salon shop insurance is a critical process because liability is so different compared to a fishmonger to a salon that uses chemicals and hair dyes.
So, yes you need employee liability insurance for shops owner who employs staff and there on the books.
What Options Do I Have On Shop Insurance?
Shop insurance companies need or information from you regarding the shop you run or own. This can be the address so they can see the actual value of the property (your shop) and the value of the contents like commercial kitchen equipment like ovens and stainless steel units.
The options are offered from your whole policy and a quote is the only way to see how much you'll pay we're afraid. And if you have multiple premises with shop insurance requirements this is where it could get tricky if you don't approach the right shop insurers.
Because experience counts here because you have so many risks and liabilities to take into account and only an expert shop insurer could do that.
Compare your option with a quick quote - click here to get a shop insurance price.
What Does A Shop Insurance Policy Look Like?
Employers' liability insurance

Professional indemnity insurance

Public liability insurance

Contents insurance
Benefits to look out for...
30% increase in stock cover – at dates of your choice – with contents cover

Accidental damage as standard with contents cover

Contents cover for your goods while they're in transit

24-hour glass replacement with contents cover

24-hour legal expenses helpline

Up to £2,500 for loss of money
Commercial Shop Insurance
One of the main considerations in this process is ensuring the policy matches the needs of the company. The amount that is being reviewed should be associated with a policy that provides premium protection for all facets of the operation.
Avoid blanketed and generic terms.
The amount of liability protection offered is also a major factor in this process. The quote offered should be with an appropriate amount of liability protection. Public liability insurance for retail shops is often mandated to be held at a legal minimum which should be known.




A final consideration in reviewing shop insurance quotes is ensuring the premium amounts are affordable. This industry is currently filled with competitive factors that help keep pricing low. Ensure the policy chosen is kept within budget and low in cost.
Check out UKLI Compare to learn all there is to know about commercial insurance, now. You can also get tips on how to easily compare business insurance quotes or take a shortcut and take a free quote now.
---
Hit us up on Social media
---