Compare minibus Insurance Quotes
✓ Any Minibus - Business or Private Use
✓ Domestic, charity, schools, private & public hire
✓ Cover multiple drivers, breakdown cover available
✓ Multiple quotes from leading UK insurers

---

SECURE & ENCRYPTED

| | |
| --- | --- |
| | UKLI COMPARE guarantee your confidence when shopping online by following the latest internet security standards. |

HAPPY RETURNING CUSTOMERS

| | |
| --- | --- |
| | At UKLI COMPARE, we've thousands of happy customers returning to find great deals - since 2011. |

100% FREE COMPARISON SERVICE

| | |
| --- | --- |
| | Using the services here on our website is always free to the consumer 100%. |

YOU COULD SAVE TIME & MONEY

| | |
| --- | --- |
| | Get your quotes by filling in one simple form, compare prices, and start saving. |
---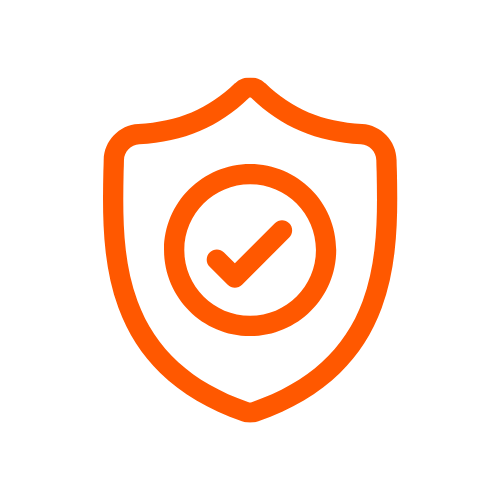 Secure & Encrypted Form Data
---
UKLI COMPARE guarantee your confidence by securing online forms by following the latest internet security standards.

Happy Returning Customers
---
At UKLI COMPARE, we've thousands of happy customers returning to find great deals - since 2011.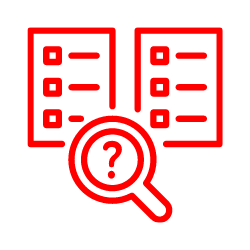 100% Free Comparison Service
---
Using the services here on our website is always free to the consumer 100%.
You Could Save Time and Money
---
Get your quotes by filling in one simple form, compare prices, and start saving.
---
Compare Minibus Insurance Quotes
You can learn about minibus insurance, and other things like licensing, the road traffic act, and general information about insuring your minibus.
Minibuses can be used for commercial and private use and also vary in seating and weight.


Insurance can be more complicated than standard car insurance because of such variations.


There are many different types of cover and some research about licensing and insurance is advised before making a major purchase.
The following will provide information about suitable licenses and some of the different types of insurance available.

Compare Minibus Insurance Quotes

Your minibus is bigger than a van and has from 8 seats or 17 seats or upto 23 plus seats in the vehicle.


Minibus vehicles are usually less than 3.5 tonnes.


A minibus is not the same as a Multi-Purpose Vehicle with 7 people in the vehicle at the most.


Insurance can be arranged for all types of seated MPVs.
Minibus Licensing
It is possible to obtain a minibus licence for as many as 16 seats if an individual is over 21 Years old and has already obtained a full UK licence for over 2 years.
The person seeking a licence should meet the Group 2 medical standards for those over 70 years old. The applicant has a trailer behind connected to the minibus.
The minibus should be used for social, domestic, pleasure and moving to a place of work.
The Road Traffic Act 1988
The Road Traffic Act 1988 outlines some of the insurance requirements of people using roads in the UK.
All vehicles used in the UK have to be insured with third-party insurance.


Every motorist on the road must have motor vehicle insurance in the UK. There is no question that the best minibus insurance is more expensive than small vehicles.


The bigger that minibuses become, the more expensive the insurance is.


Insurance can be more expensive because of the number of passengers that are carried.
Drivers can insure their vehicle for more than one driver and also for different uses.
Types of Minibus Insurance*
Third-Party Insurance – This insurance provides the minimum cover. It will not cover the person driving or damage to the vehicle with such a policy. The cover is much smaller than others offered and therefore is much cheaper.


Third-Party Fire and Theft Insurance – This cover is the same as above but fire and possible stealing of the minibus is a part of the policy.


Fully Comprehensive Insurance – For a high level of cover and all of what has been mentioned is insured as well as damage to a minibus and accidental damage.


Comprehensive cover is a very common type of cover for minibus drivers because it is the safest, especially when driving for non-profit organizations and a large number of elderly or vulnerable passengers are on board.
Minibus Insurance has all of the same basic components as normal car insurance.


A private car policy with a no claims bonus can be connected to a policy for a deduction.


The bigger size of a minibus, the larger numbers of spaces and higher cost of the vehicle mean that the best minibus insurance is higher cost than cars and MPV Insurance.
Licenses and Related Insurance
A license is required for a vehicle that has 9 seats with the driver's seat and a taxi badge will need to be obtained from the local council.
A public service vehicle operators' licence (PSV) will be required from the Driver and Vehicle Licensing Agency (DVLA) if a vehicle has 10 spaces with the driver's seat included.
Both require a public or private hire insurance policy.


More on Minibus Licenses
A license is required for an individual or non-profit organisation that asks passengers for funds or expenses like fuel and expenses.
A Section 19 Minibus permit is granted from the Driver & Vehicle Standards Agency.


It is designed so that community organisations can carry people whom the organisation helps. If the organization does not ask for contributions then a permit is not required.
Another licence exists for minibuses that are no profit or buses for communities which is called a Section 22 Permit.
Such a permit is different from the Section 19 Permit because holders can take passengers from the public.


The Section 22 Permit allows bigger roadworthy vehicles that have over 17 spaces.


A bus service for the local area is defined as one utilising a public service vehicle, with separate fares.


A passenger can travel for 15 miles or below in one journey
School Contracts

For people with a work contract in a school or an educational body that stipulates minibus driving when working, it is required that the driver has a 'D1 Entitlement' for driving a minibus.
This should be printed on the driver's licence. There are certain conditions for the licence if it was taken in the UK licence before the January 1st 1997.


The D1 is included with the licence.


If a person passes their test on or after January 1st 1997, the licenced user can only drive a minibus voluntarily. For example, for drivers that do not have a condition in their employment which is not written into a contract of employment.


Do You Need Minibus Insurance?

Looking for cheap minibus insurance in the UK is the way to do it because there are many brokers that advertise on UKLI Compare.
They usually offer a minibus insurance quote for insurance. Such insurers are available for individuals, commercial purposes, sporting clubs, charities and other organisations.


Insurance policies can account for all types of minibuses and minibus fleet insurance.


Insurance companies are usually yearly policies but may also be extended over different periods.

Minibus Policy Add-ons
There are many ways for a person to add safety, convenience or comfort for people driving on the roads.
Policy add ons are offered by insurance companies to help people get satisfaction.
Individuals can choose the best add ons for protection of passengers, the minibus or people including the policyholder themselves.
Here are some of the products available for minibuses.

Vehicle Replacement - is a common additional add on to cheap minibus insurance policies.
A vehicle that is just like the original is usually provided within 24 hours of an accident or incident.


Some companies make the vehicle available for 14 days or more.


The reasons for a vehicle replacement may vary but the minibus must be undrivable or be a write off because of vandalism, fire, theft or unsuccessful theft.
Breakdown cover - can be provided for by an insurance company.
The services and value will vary and it pays to do some research before getting the add on. Some common services include the Royal Automotive Club.


They give minibus breakdown service all over the UK and can be called to come out and will fix any vehicle on the side of the road.


If the minibus can't be repaired, the RAC will move the minibus and up to 16 passengers to a place at the choice of the driver. It must be within 10 miles of the breakdown.

Key cover - Another add on to consider is the key cover.
This is important for people who always lose their keys and need extra cover. Such people often have to pay large amounts for replacement keys and also locksmith charges.

Key replacement covers new keys when a minibus key gets lost, stolen or damaged.


Keys and keyrings may be included under this level of cover.


Any keys lost may be replaced up to a certain limit but this will depend on the insurance company.


This always includes immobiliser expenses, which can be much more than expected.
Legal protection - is an added level of protection for those concerned about the legalities following an accident or incident.
Many insurance companies will provide legal advice for recovering losses that were not insured. This is especially true if the loss wasn't the fault of the driver of concern.


Fees for lawyers and the fees related to such cover may come under the policy add on.


Furthermore, the policyholder can claim a loss of wages if an individual can not work after the accident.
Personal accident cover - Many insurance companies also provide personal accident cover if a very bad injury or death happens from a minibus accident.
This can include accessing the vehicle and also the loading or unloading of a minibus.


This policy includes up to an amount of around £50,000 for each person with the highest claim of £350,000. This is usually for commercial purposes.
Public liability cover - Is an add on offered particularly for a minibus owner operator or business with a fleet that could result in potential losses to members of the public.
Members of the public may have accidents or make claims for a huge number of reasons.


Protection can be covered against any claims by the public for injuries or damages to property as a result of the business or individuals from a business.


Such cover is for things that happen outside of the minibus. For example, somebody slipped in the bus but didn't show signs of serious injury until much later.


The minimum cover is usually £1,000,000, but this amount can be as much as £10,000,000.


Some councils want drivers of minibuses to get public liability insurance.


Many school contracts request drivers to be covered for £10,000,000. This depends on the school and its insurance arrangements.
Excess protection - usually results in a lower premium in replace of a high amount of excess that can lower payments.
Minibus excess protection insurance is the best type of add on for making sure a person doesn't result in spending too much money for very little gain.


If an accident or incident happens it is up to the person with insurance to pay an excess on the policy to make a claim.


The benefit of excess protection add on to an existing policy is that it is possible to repay the money paid out to claim once it is settled.


Insurance companies usually give levels of cover for every policy that has been made.
It is important to consider many factors before asking for a minibus insurance quote over the phone.


The phone operator will ask many questions which will affect how much each individual can compare minibus insurance policies.
Voluntary excess - Consider if voluntary excess is appropriate.
The price of voluntary excess in comparison to what can be afforded should be considered.


Insurance companies will ask about where a minibus is parked when it is not in use.


This is because security is a major issue for minibuses because they contain valuable items like electronics as well as high-cost sports and musical equipment.


Making sure that a vehicle is insured can help individuals recoup the costs resulting from thefts.

Other Considerations for Minibus Owners

Payments on insurance can be changed depending on other factors.
Expected anual mileage will change the payments for a policy. Insurance companies will also ask if an alarm fitting within your minibus exists.


The driver's age and experience will change insurance payments also.


Just like normal car insurance, drivers below 25 are seen as being a higher risk because of their inexperience.


It is possible that anyone can get a no claims bonus by driving carefully which will reduce the risk of driving over time.


Unfortunately, fleet owners should consider carefully if they want to hire young drivers as they are more expensive to insure.


All drivers should be well trained and qualified as well as having the licenses up to date. This will keep the cost of the fleet insurance lower.
Part-time Minibus Insurance
The amount of distance that each policyholder covers in a year will affect insurance premiums. Getting a minibus for occasional trips on holiday or daily journeys will change the insurance policy.
Getting teams from a club to a playing field or how many trips that a minibus uses and the types of passengers have a wide-ranging effect on each insurance quote.


Maybe the vehicle is used sporadically as a vehicle or more regularly and this will change the quote.


How many people being transported such as large families or those requiring wheelchair access could change the quote also.


Some drivers that use their minibus to offer a taxi service need different insurance depending on how the services offered.


It may be possible to insure bigger vehicles using a commercial minibus insurance policy in some cases. More information will need to be provided to a broker or insurance company during a quotation.
How to Save Money on Minibus Insurance*
There are also ways to reduce the amount of insurance being paid such as driving qualifications and no claims bonuses.
Having security device fitted like alarms and wheel locks can lower premiums because it reduces the risk of being broken into.


Everyone needs to compare minibus insurance without making it needlessly complicated and making a bad insurance decision. Bad decisions are a result of poor information.


UKLI

Compare

provides information concerning all of the things that may change the amount that each individual or businesses pay.


The type of minibus, what the usage for the minibus will be such as driving a taxi, home care, disabilities, sporting, schools and how much involvement happens with the public will affect insurance.


Other considerations include the security of the minibus, how much distance people drive for and much more.


Minibus insurance offers many add ons for people concerned with extra security and legal protection.


Add ons also prevent loss of keys and other human error.


It pays to look carefully for an insurance policy that works best for a driver or businesses needs.

What to Do Now?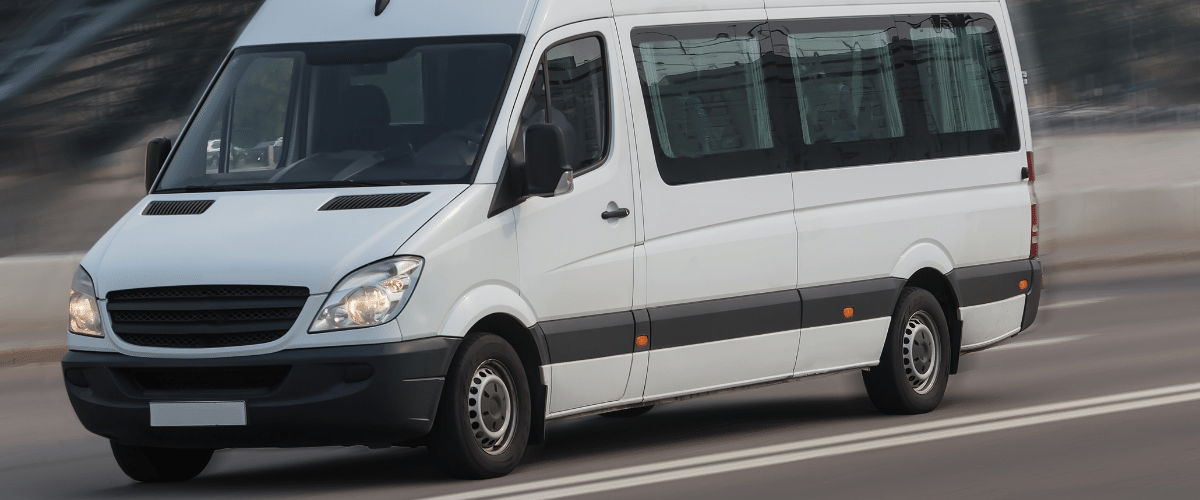 Hit us up on Social media
---