commercial landlord insurance
Compare COMMERCIAL LANDLORD INSURANCE and pay the right price, today!
Click here and save time and money when you compare commercial landlord insurance quotes
✓ WORK WITH COMMERCIAL INSURERS ONLY
✓ Building, contents and accidental damage
✓ Compare quotes, save time and money
✓ Protect your assets with the right cover

---
SECURE & ENCRYPTED

| | |
| --- | --- |
| | UKLI COMPARE guarantee your confidence when shopping online by following the latest internet security standards. |

HAPPY RETURNING CUSTOMERS

| | |
| --- | --- |
| | At UKLI COMPARE, we've thousands of happy customers returning to find great deals - since 2011. |

100% FREE COMPARISON SERVICE

| | |
| --- | --- |
| | Using the services here on our website is always free to the consumer 100%. |

YOU COULD SAVE TIME & MONEY

| | |
| --- | --- |
| | Get your quotes by filling in one simple form, compare prices, and start saving. |

---
---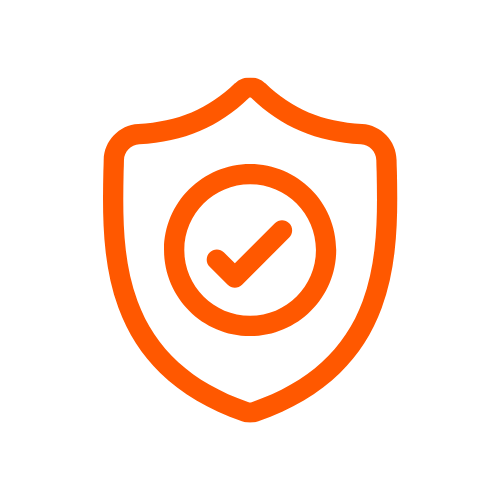 Secure & Encrypted Form Data
---
UKLI COMPARE guarantee your confidence by securing online forms by following the latest internet security standards.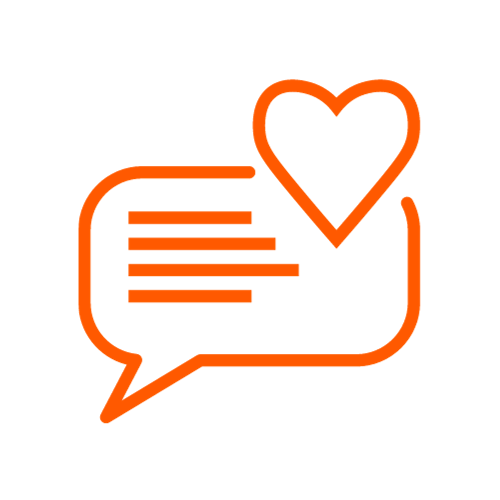 Happy Returning Customers
---
At UKLI COMPARE, we've thousands of happy customers returning to find great deals - since 2011.
100% Free Comparison Service
---
Using the services here on our website is always free to the consumer 100%.
You Could Save Time and Money
---
Get your quotes by filling in one simple form, compare prices, and start saving.
---

The Ultimate Guide to Commercial Landlord Insurance

The Importance Commercial Landlord Insurance

If you own a commercial property, you have the potential to generate a long-term income and turn your asset into a successful business.
However, if you don't protect your commercial investment, you may face costly consequences.


After all, it's not just your building and contents that should be insured – since people will be coming and going from your property.


You'll need to consider public liability insurance as part of your commercial landlord insurance policy.
In this article, get the lowdown on the importance of commercial landlord insurance.
---

---
What is Commercial Landlord Insurance?
Landlord insurance for commercial property is designed to help you protect your business investment.


Regardless of whether you own an office unit, a shop, or a warehouse, you'll more than likely be renting out your commercial premises to tenants or organisations.


It is, therefore, important to have the right insurance cover to protect your property.
Is Landlord Insurance on a Commercial Property Necessary?
If you intend on leasing your commercial property to business tenants, you can't always be sure that they'd treat your property as their own.
To be on the safe side, you need to have the right amount of coverage.
For example, liability insurance cover compensates third parties in the event of property damage and injury.


If a third party trips over and falls due to a loose cable at your premises, you, as the property owner, will be liable to pay them compensation.


This is why it's important to have adequate protection for your commercial property.
Is Commercial Insurance for Landlords a Legal Requirement?
While you're not legally required to have commercial insurance, if you have a mortgage on the property, the lender will require you to have adequate buildings insurance cover.
In addition, the lease agreement you draw up for your tenant will also contain certain insurance requirements.


Bear in mind that standard buildings insurance will not be sufficient to protect your commercial property so you should consider landlords insurance for full protection.
What Does a Commercial Landlord Insurance Policy Cover?
Your policy should include buildings and owners' liability insurance.
Additional covers, such as contents insurance, accidental damage, and rent default cover can then be added on top.


In addition to these, here are the other important covers every commercial landlord should consider:
Malicious damage by tenants: although this cover isn't a standard requirement, you should still consider adding it to your policy since such incidents can happen. It will help you cover the costs of any damages caused to your property.
Legal cover: if you need to take your tenant to court for non-payment of rent, this cover will help with the legal fees. As a landlord, you can request this feature to be added on to your policy since it is not deemed essential.
Owners' liability for commercial premises


And finally, the most important cover, commercial building insurance: this is the most essential feature that covers the costs of repairs to the property and its rebuild.
Should your commercial property be destroyed in a fire or other incidents, the insurer will pay you the full rebuilding cost of your property.


You must, therefore, make sure that you're not under insured; otherwise you won't be able to claim the full amount.
How to Decide What Level of Cover You Need
The level of cover you need to take out should be based on the rebuilding cost of your commercial property.
Keep in mind that the rebuild amount differs from the market value.


The rebuilding cost includes the materials and labour, and is normally determined by a property surveyor.


There is also the amount of cover you need for your contents insurance to think about. This should include all the fixtures and fittings that you've provided for your tenants, such as appliances, lighting, desks, tables, cabinets, etc.


You should estimate these costs as accurately as possible in case you need to make a claim later on. If you underinsure your property, the amount of payout will be significantly less. For example, if you insure your commercial property at 30% less than the actual rebuilding value, the insurer will reduce your claim by 30%.


Some insurers place an average clause condition on your policy, which means if you underinsure your building and its contents, they can reduce the claim based on the percentage you have underinsured.


For example, if you've insured for 200k, but the actual amount should be 300k, and claim for 100k, you may end up only receiving 50k – minus 50% of the difference.
How Much Does Commercial Landlord Insurance Policy Cost?
---

---
The best way to determine how much your premiums will cost is to do a commercial landlord insurance comparison online.
The price depends on the type of cover levels you choose as well as your property location, age, and the type of tenants at your premises.
What's more, features, such as safety and security measures can make a difference to the cost of your insurance policy.
By obtaining several commercial landlord insurance quotes online, you can then decide which policy will fulfil your needs.
What are Commercial Landlord Insurance Requirements?
In most leases, the landlord is required to insure the property since it's in their own interest to do so.
In the event that the tenant is taking a lease on the entire building, the tenant may arrange to pay for the insurance himself, however, the landlord should ensure adequate level of cover is taken on the property.


Always read the terms and conditions of the lease thoroughly before insuring your commercial property.
Who is Responsible For Paying the insurance policy: Tenant or the Landlord?
According to commercial leases, both the landlord and the tenants are required to pay for the costs of building insurance.
However, who is responsible to pay for which coverage depends on the conditions of the lease and the insurance company.


Some insurers insist on the tenant to cover the costs of property damage, while others hold the landlord responsible.


As a general rule of thumb, the landlord is expected to pay for every expense of the commercial building, including its insurance.


However, if the commercial property is leased to several tenants, they will usually have to pay their share of the property expenses.


In most cases, the terms of payment can be negotiated between the tenants and the landlord.
Some Useful Tips for Commercial Landlords:
When insuring your commercial building, it is best to appoint an experienced surveyor to help you decide on the rebuilding value of your commercial premises, otherwise you may end up underinsuring your property.


You must let your insurer know what you intend on doing with your commercial premises, i.e. will you be letting it to business tenants? If so, what kind of business will they be running from your premises?


Make sure you take all the possible incidents into account when choosing an insurance policy. In other words, your policy needs to cover the cost of rebuilding the property, its materials, labour, architect, engineers, lawyers, etc.


Remember that the cost of your property's complete construction is different to its current market value and the price you purchased your commercial building for. The actual cost of rebuilding can be obtained from a property surveyor.


Your commercial unit must be insured against possible disasters, such as fire, earthquake, storm, flood, and any other damage that can cost you money in repairs. It is also important to insure the building's contents that belong to YOU, not your tenants, against theft, loss, or damage.


As a commercial landlord, you are obliged to install smoke and carbon monoxide alarms at your premises - otherwise your insurance policy could become invalidated. These alarms must be placed on every floor of the building and regular tests must be carried out to ensure they work properly.


You also need to make sure your commercial property is completely safe to use by tenants. For example, are all the electrical and/or gas installations up to standard and do you have the necessary safety regulation certificates to show the tenants?


Failure to check all the safety equipment on a regular basis can make your policy invalid plus your tenants can take you to court for putting their lives in danger.
Where Can I Compare Commercial Landlord Insurance Quotes?
Since cheap insurance is not always the best solution, it's best to make a commercial landlord insurance comparison online and you can do that here on UKLI Compare.
This way, you'll be able to choose the most adequate cover that suits your needs.
---

---
---
Return to the UKLI Compare homepage.

---
Landlords Insurance Comparison
Hit us up on Social media
---