COMMERCIAL PROPERTY INSURANCE
COMMERCIAL PROPERTY INSURANCE
---

SECURE & ENCRYPTED

| | |
| --- | --- |
| | UKLI COMPARE guarantee your confidence when shopping online by following the latest internet security standards. |

HAPPY RETURNING CUSTOMERS

| | |
| --- | --- |
| | At UKLI COMPARE, we've thousands of happy customers returning to find great deals - since 2011. |

100% FREE COMPARISON SERVICE

| | |
| --- | --- |
| | Using the services here on our website is always free to the consumer 100%. |

YOU COULD SAVE TIME & MONEY

| | |
| --- | --- |
| | Get your quotes by filling in one simple form, compare prices, and start saving. |
---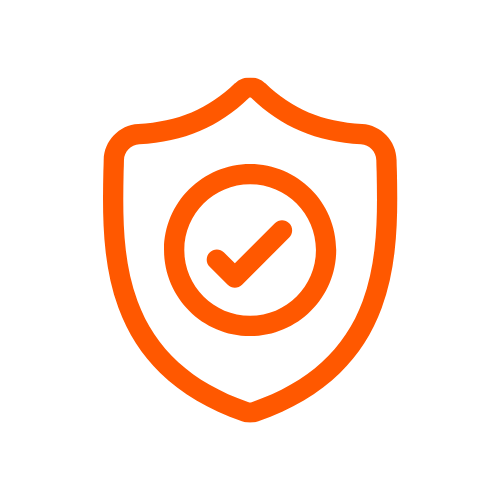 Secure & Encrypted Form Data
---
UKLI COMPARE guarantee your confidence by securing online forms by following the latest internet security standards.

Happy Returning Customers
---
At UKLI COMPARE, we've thousands of happy customers returning to find great deals - since 2011.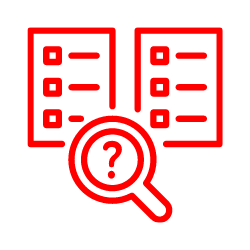 100% Free Comparison Service
---
Using the services here on our website is always free to the consumer 100%.
You Could Save Time and Money
---
Get your quotes by filling in one simple form, compare prices, and start saving.
A Guide to Commercial Property Insurance
Do you own commercial property?


Is it insured with specialized commercial property insurance?
If you've answered yes to both these questions, do you fully understand what a policy does?
This guide is going to provide you with all the information you need.
If you own commercial property which isn't insured, this guide is going to help you choose the right insurance company and cover and all for free, promise you.
Whether you're a business owner, commercial property developer or landlord, insurance for your commercial property is something you need to think about very carefull, and you'll get that help here.
What is Commercial Property Insurance?
Commercial property insurance protects your commercial property and physical assets from various types of peril.
These perils can include fire, theft, and natural disasters. A range of different businesses carry property insurance, from manufacturers and retailers to non-for-profit organisations and landlords. Commercial property insurance for landlords and other types of business can be costly.
It is, however, possible to deduct the cost of your commercial property owner insurance premiums as expenses.

Several different factors are taken into consideration when you request a commercial property insurance quote. These factors include the location of the property, type of construction, type of occupants, and whether any fire and theft protection measures have been taken.

As well as the building itself, this type of insurance also covers specific physical property. These items of property can include inventory, manufacturing and processing equipment, accounting records, relevant company documents, office equipment, signs, and satellite dishes.
---

---
What Does It Cover?
A commercial building is exposed to a wide variety of risks.
These commercial property insurance risks include:

Subsidence
Flooding
Storm damage
Fire
Explosions
Earthquakes
Escape of water, for example, from burst pipes
Impacts from falling objects, for example, trees and branches, or collisions from vehicles or aircraft
Vandalism
And other things you may want to know?

Not all of these risks are covered under the basic commercial property owner insurance. If there has been a record of flooding or subsidence, special conditions may be imposed. Cover might even be declined. In such cases, speciality insurance is required.
Commercial property insurance for landlords and business owners also covers the cost of any contents. Property such as stock and supplies, specialist fixtures and fittings, plant, equipment, and machines are covered. Contents are also covered against theft, damage, loss, and similar risks.
How Much Does It Cost?
The price of your commercial property insurance depends on several different things.

Factors that affect the cost include the size of the property and the rebuild costs.


How much contents,

equipment

, and stock needs to be covered, and how many locations there are to insure are also crucial factors.


That's why it's a good idea to let the experts help you with this.

The best way to find out is by asking a property insurance expert, here.

---

---
What Does It Cover?
There are two types of commercial property cover:
Commercial Buildings Insurance – this type of insurance covers the costs if you need to repair or rebuild your commercial property, should it be damaged or destroyed. When comparing different insurance company policies, you must look at the cover provided. It should cover the total cost of rebuilding the property, rather than its market value or sales price.

Commercial Contents Insurance – this type of insurance covers the cost of replacing equipment and stock, should it be stolen or damaged. Insurance cover for your contents should relate to the cost price, rather than the sales price of the items.
Should there be times of the year when your stock levels are higher than average, your insurance must also cover the extra stock.


So get the books out and cover yourself for your highest stock holding year, lets say £1,000,000.
There are two types of business contents insurance: replacement as new, and indemnity policies.
A 'replacement as new' policy allows you to replace an item with a new one, should it be stolen or damaged beyond repair. An indemnity policy, on the other hand, takes wear and tear into account, replacing items at their current value, rather than the original amount.
What Does The Coverage Include/Exclude?
Coverage includes buildings, contents, and the property of others in your care.
Cover doesn't usually include commercial vehicles. Commercial property insurance comes under separate cover. We've already looked at buildings and content cover, so let's touch on the subject of insurance to cover the property of others.



If your business contains property that belongs to others

, you can cover these items under your business insurance. Let's give you an example to demonstrate what we mean.
Imagine you have to borrow a photocopying machine from a neighbouring business and your business premises burn down. The copy machine is covered, together with any other equipment you've borrowed or hired.
There is generally a limit for this section of your coverage, separate from the contents coverage.


The limit tends to be very low, but can be increased if you pay an additional premium.
What Does a Basic Insurance Policy Come With?
Basic commercial property insurance coverage can be purchased to cover named or open perils.
If you choose named perils, it means property cover only includes specifically named perils in the insurance contract.
An open perils policy, on the other hand, covers all risks except those expressly excluded.
The premium for an open perils policy is higher than a named perils policy. The reason for this is that the policy is more comprehensive.

Named perils include:

• Fire or lightning
• Theft or vandalism
• Explosion
• Water damage, sprinkler leakage, burst pipes
• Damage from vehicles or airplanes
• Smoke from accidental fire
• Windstorm or hail
• Riots or civil commotion
• Building or sinkhole collapse
There are several additional perils excluded from an open policy.
For example:
• Fungus and mould
• Animal or insect infestations
• Corrosion or rust
• Mechanical breakdowns
• Sewer backups
Making sure you get what we're talking about.

Certain perils are generally excluded from a named perils policy. These include wear and tear, nuclear reaction or war, pollution, robbery and burglary, power or computer failure, and changes in temperature or humidity.



An open perils policy covers your property if it is lost or damaged for whatever reason

. Unless, of course, the perils are specifically excluded.


When deciding on your property insurance coverage, don't forget to factor in any excess you might be required to pay.
---

---
Is Theft Covered?
Yes, a good policy can.

Commercial contents insurance covers your property should your business becomes a victim of theft.
Does it Cover Fire Damage?
Yes.
Damage cause by fire is included in this type of insurance, under commercial buildings insurance.
Is Flood Damage Covered?
In the UK, the Government's Flood Insurance scheme is available for homeowners who are at a higher risk of flooding. Unfortunately, this scheme does not extend to business property owners.


Flood can have a devasting effect on a building, which is why it's often better to purchase additional coverage to cover your property against the risk of flooding.
Are Roof Leaks Covered Under Property Insurance?
As a general rule of thumb, roof leaks are not covered by your business property insurance.



This is because insurance policies are not designed to cover repairs or damage as a result of general wear and tear.
Why Is It Important to Have Insurance Cover for Your Commercial Property?
It's not a legal requirement that you have insurance for a commercial property.
It may, however, be a requirement if you're getting finance from a mortgage provider. While it might not be a legal requirement, it makes sense for your commercial property to be covered against many different perils.


If you're a victim of theft, natural disaster, and any number of other perils, your business is going to suffer. With the right kind of insurance, you can limit your losses.
How Much Do I Need?
The level of coverage needed depends on several factors.
If you're insuring your business buildings, you have to consider the cost of rebuilding the building from scratch. For buildings contents, the level of cover is based on the cost of replacing the items.
You have two options.
You can work out how much they're worth and insure the contents on an as new basis. In other words, the cover you get allows you to replace any lost, stolen or damaged beyond repair items with new.
The other option is an indemnity replacement policy. In this case, cover takes into account wear and tear.
What Companies Offer This Type of Property Insurance?
Across the UK, there are several insurance providers that offer insurance for commercial property owners.
Which one you choose depends on the level of customer service and brand trust.
Here are a few examples of the kind of company you need to look for.

Aviva – provides commercial property insurance for landlords and business. Insurance solutions can be tailored to meet your needs. Aviva uses a network of insurance brokers to find a policy that suits you. Up to 20 commercial properties can be included in one policy.

AIG – provides property insurance designed with the commercial owner in mind. AIG can provide specialist cover for niche premises, together with a range of other business insurance products.

RSA – RSA sells its insurance products through insurance brokers. Comprehensive buildings cover is available. RSA has a preference for business with large portfolios of mixed commercial property, office and retail, and out of town complexes for entertainment.

AXA – AXA provides commercial insurance suitable for surgeries, offices, shops and other types of premises. Policies can be tailored to suit specific needs. They also provide business cover for people who work from home.

Direct Line for Business – policies from this provider are designed to meet the needs of the small business owner. Cover can be tailored to suit individual business needs.
How to Purchase Your Insurance?
Before you purchase your insurance it's always best to ask for a commercial property insurance quote.
In order to do that, you'll have to assess your insurance needs.

Your commercial property is going to face different risks, depending on its location and the weather. Certain weather conditions such as flooding, hurricanes and wind damage may need to be covered under an additional policy.
Whether you're going to be renting out the property is also going to affect the type of coverage you need.
If you need an insurance quote there are several avenues to explore.
Contacting an insurance provider is the obvious choice. However, there are other options. There are many online insurance companies you can ask for a quote, together with comparison sites and online brokers.
Gather all the necessary information because you'll need to provide it when asked. It's always best to shop around when it comes to purchasing insurance. Get several quotes because it allows you to comparison shop and find the best premium.
When comparing prices look closely at the figures given for replacement cost and cash value coverage.
Before signing your policy agreement, read the documentation carefully. Note any exclusions and excesses. Only sign when you're completely satisfied the policy you've chosen meets your needs.
Commercial Property Resources

---

---
Link (New window) - Commercial property buying guide.
Link (New window) - More on commercial property insurance from Investopedia.
Hit us up on Social media
---