Compare CAMPERVAN INSURANCE
✓ All camper vans covered - any make & model
✓ VW - Self-Builds - Vintage - Brand New
✓ Multiple quotes from specialist brokers
✓ Hassle free - complete one quick, easy form

---

SECURE & ENCRYPTED

| | |
| --- | --- |
| | UKLI COMPARE guarantee your confidence when shopping online by following the latest internet security standards. |

HAPPY RETURNING CUSTOMERS

| | |
| --- | --- |
| | At UKLI COMPARE, we've thousands of happy customers returning to find great deals - since 2011. |

100% FREE COMPARISON SERVICE

| | |
| --- | --- |
| | Using the services here on our website is always free to the consumer 100%. |

YOU COULD SAVE TIME & MONEY

| | |
| --- | --- |
| | Get your quotes by filling in one simple form, compare prices, and start saving. |
---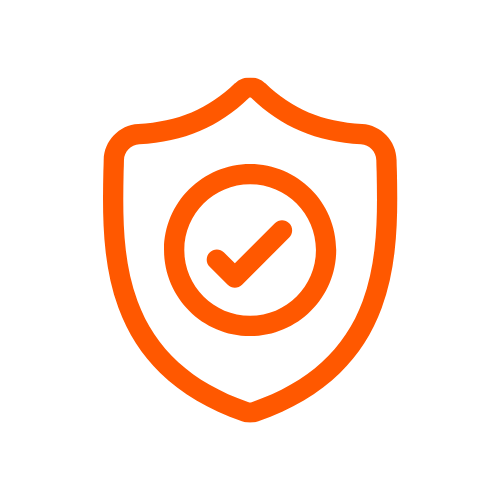 Secure & Encrypted Form Data
---
UKLI COMPARE guarantee your confidence by securing online forms by following the latest internet security standards.

Happy Returning Customers
---
At UKLI COMPARE, we've thousands of happy customers returning to find great deals - since 2011.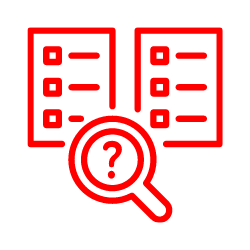 100% Free Comparison Service
---
Using the services here on our website is always free to the consumer 100%.
You Could Save Time and Money
---
Get your quotes by filling in one simple form, compare prices, and start saving.
Campervan Insurance Guide
Protecting your pride and joy from damage, fire and theft and not to mention theft is a must. But at the right price and the importance of the insurance company can also bear fruit. In this guide, you'll get answers to why you need an adequate cover that covers everything expensive, from awnings to camping gear.
It's all here.
Each link will take you to each answer and you can click back and take a quote any time you like or take a free comparison now.
---
---
Knowing that you go deep into your pockets annually to renew your campervan insurance, we analyse the industry to determine which companies are good for you and why.


This helps you make informed decisions when it comes to campervan insurance.


Featured below are some of the most popular questions around camper van insurance and their appropriate answers.
Is Camper Insurance Like Van Insurance?
Camper van or motorhome insurance is a bit pricy compared to mormal vehicle insurance.
This is owing to the fact that campervans are more expensive than the average van and have more features.


With this said there are many insurance companies offering different prices for premiums.


The best thing to do is research on the companies and decide which best suits your needs.
Is Classic Camper Van Insurance Expensive?
What did you pay last year?
If you've ever had a classic campervan insurance policy before you'll know how much to expect to pay. All sorts depend on the price, including:
Age of the driver (over 25 is recommended)
Your campervan no-claims bonus
The cost of the campervan or motorhome
Where you live in the UK can affect the price
Miles, you drive per year can affect the price
On the other hand, if a regular camper is parked a few weeks at a time and used only at certain times of the year, especially if it is stored in a secure garage, they should reduce the premiums
You may find that the costs of classic camping insurance are higher than those of regular van insurance because of the value of the vehicle in question.


Campers have more value than the price of other vehicles of with the same manufacture year.


However, some factors may alter the motorhome and camper van insurance premiums.


For example, if a classic motorhome is the only vehicle you drive on the road every day or at least multiple times in a month, it will also affect the price you pay for premiums. 


This is assessed by the fact that the more time you spend on the road, the greater the risk of accidents.
How much does Camper van Insurance Cost?
Class A campervan is the most expensive vehicle when it comes to insurance. The average annual cost of insurance is about £1000 to over £3000.

Class B recreational vehicles cost less than class A and cost about £800 to £2,000 a year.


Class C campervans are small and look like big trucks. The estimated cost of Class C insurance is £500 to £1,000 a year.

Note: The premiums above are only estimates. A lot of factors must be taken into account when calculating all types of insurance rates. You should consult your insurance company for a specific quote.

Some of the factors taken into account are;

Your record in driving.

Your credit standing.

The age of your RV.

How often you intend to use your RV (full-time or part-time).

Added reimbursement for private items and extra passengers.

If you took motorhome driving lessons.
What Campervan Insurance Company?
There are a couple of top-rated insurance companies for campervans. Here are some campervan insurance companies.

E&L

E & L has been in business for over 70 years offering insurance for touring and static caravans. Receive public liability cover of up to £1,000,000 and caravan theft cover as standard.

Performance Direct

Performance Direct have delivered campervan cover for many years offering a full assortment of custom policies that discourse the requirements of all campervan owners. Policy options include European cover up to 180 days. Up to 65% discount for no claims, low excesses from £100.

Intasure

Intasure offers cover for both Touring and Static caravans in the UK and selected European countries. It is managed in the UK, by Intasure's friendly well-informed team. You can style your cover and include other legal overheads and fundamental protection.

These are just but a sample of insurance companies. It is, however, recommend to compare campervan insurance companies in order to get a policy.
---
---
Ready for campervan insurance?
There are several campervan insurance companies in the UK. Some of the companies include Sage motorhome insurance, comfort insurance, and Adrian Flux insurance. These are just but some of the campervan insurance companies in the UK.
How does camper insurance work?
Camper van insurance can avoid excessive expenses in the event of property damage or injury. In addition, you can get cost compensation in the event of roadside failure.

This type of camper insurance works in the following ways;

If you are insured, and another driver collides with you, your insurance company will compensate you for the loss. The amount of compensation you receive depends on the intensity of the damage, the amount that can be deducted and the limits set out in the policy.
If you are accidentally negligent, another driver will file a claim with the insurance company. The insurance company pays the maximum amount of liability due as per insurance policies. You will be responsible for any loss, injury or court costs that exceed the limits set out in the policy.
If the recreational vehicle is severely damaged after the accident and it requires towing, insurance will cover some or all of the towing costs depending on its policies including campervan breakdowns.
If the camper van is stolen, damaged by animals or a storm, all damages will be compensated with up to the limit outlined by the policy.
---
---
How much is VW camper van insurance?
Many insurance companies offer specific insurance to campervans. When it comes to VW campervan insurance, this covers everything inside and outside the Volkswagen Camper.


Most insurance covers a wide range of cars, trucks, and SUVs. This applies to most insurance companies, but many vehicles, such as Volkswagen Campers, do not fall into these categories.


However, many insurance companies offer mass camping insurance. The insurance average price for this category of vehicles is around £1000 per year.
Can I get campervan Insurance for business use?
There are various companies in the UK offering camper van insurance for business use.


The rates and policies may vary slightly but it is worth every penny to secure your business.


It is important to weigh and compare campervan insurance companies to get the best that suits you.
Where Can I find Campervan Insurance?
The best place to get camper insurance is from the insurers who specializes in campervan and motorhome insurance.


First know what you need from the insurance policy then, ask for recommendations and read the user feedback to determine the right company to go for. 


Ask a freind where they get insurered if they own a campervan or a motorhome.



Insurance is important for any property or vehicle that one owns.
When unforeseen calamities occur and there are huge risks for loss, it is important to be on the safe side having secured your property and vehicle. For campervans, there are many companies that offer insurance.
In order to get the right company for you, it is important to do the relevant research on them and understand their policies. This will help avoid any misunderstandings and complications that might occur in the case of an accident or natural calamities.
The information above covers some of the questions you might have about camper insurance.
This said it is important to research any question that might arise in order to be well-informed.
---
---
---
campervan Insurance Comparison
Hit us up on Social media
---