Motor trade insurance
✓ Competitive quotes from motor trade specialists
✓ All trades covered from car traders to tyre fitters
✓ Road risk insurance & premises cover available

---

SECURE & ENCRYPTED

| | |
| --- | --- |
| | UKLI COMPARE guarantee your confidence when shopping online by following the latest internet security standards. |

HAPPY RETURNING CUSTOMERS

| | |
| --- | --- |
| | At UKLI COMPARE, we've thousands of happy customers returning to find great deals - since 2011. |

100% FREE COMPARISON SERVICE

| | |
| --- | --- |
| | Using the services here on our website is always free to the consumer 100%. |

YOU COULD SAVE TIME & MONEY

| | |
| --- | --- |
| | Get your quotes by filling in one simple form, compare prices, and start saving. |
---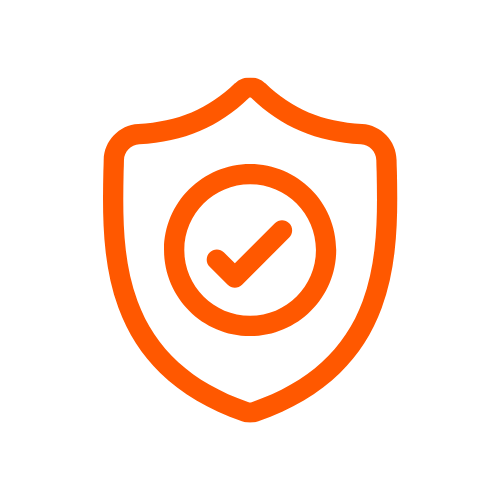 Secure & Encrypted Form Data
---
UKLI COMPARE guarantee your confidence by securing online forms by following the latest internet security standards.

Happy Returning Customers
---
At UKLI COMPARE, we've thousands of happy customers returning to find great deals - since 2011.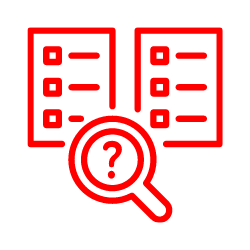 100% Free Comparison Service
---
Using the services here on our website is always free to the consumer 100%.
You Could Save Time and Money
---
Get your quotes by filling in one simple form, compare prices, and start saving.
Compare Motor Trade Insurance quotes

Motor trade insurance is designed to protect those who work in the motor trade industry in much the same way that regular car insurance protects general road users.
It is a useful product for anyone who drives a variety of cars as part of their job, so car salesmen, someone who valets cars or mechanics are all examples of those who might need a traders policy.


With several levels of cover available as well as some jargon that you might need to get your head around, a helpful guide looking at motor traders insurance could be extremely beneficial.
This is exactly what we have put together for you.
What is motor trade insurance?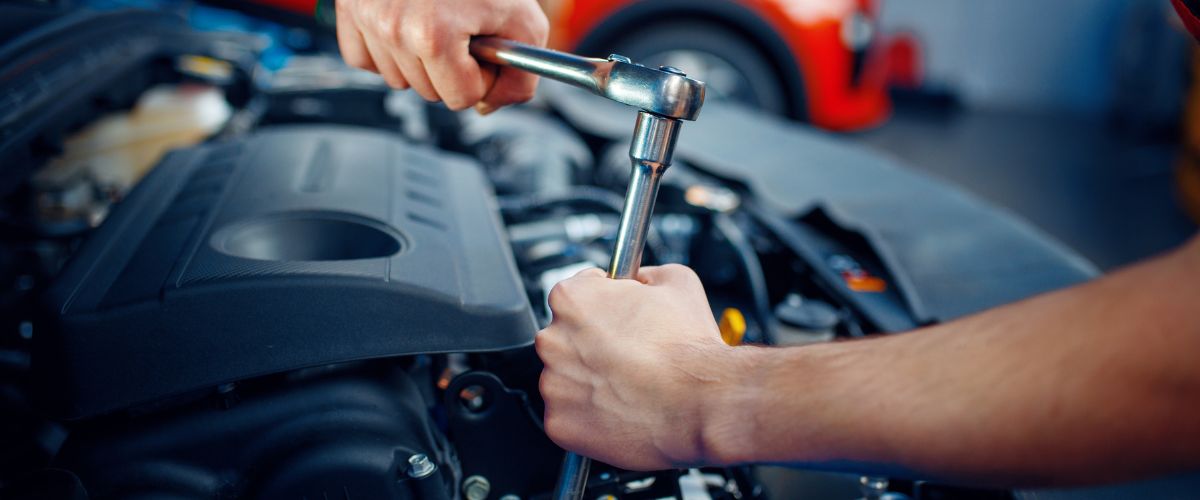 Motor trader insurance is an insurance policy which is designed to protect those who drive a multitude of cars for their jobs.
It could be that they are driving a variety of cars around on a sales forecourt or that they are testing out customers' cars once they have worked on them.


For whatever reason they have to drive around a variety of cars, this is a specialised insurance product that ensures that everyone is covered financially should the worst happen.
As with personal motor insurance, there are different levels of cover available.
These include:
Third-party motor trade insurance
Third-party is the most basic level of policy that is available and it is the bare minimum when it comes to what you need to have legally.
Were you to have an at-fault accident, this type of policy would only cover the repair costs of the other car involved, the policyholder would have to foot the repair bill for the vehicle that they are driving.
Third-party, fire and theft motor trade insurance
This covers the repair costs if you were in an accident in the same way as if you were to hold a third-party only policy but with this type of cover, you are also covered should the vehicle that you be driving be damaged by fire or if it were to be stolen whilst in your care.
Comprehensive motor trade insurance
This type of policy will cover everything previously mentioned but will also cover accidental damage to the vehicle that you are taking care of.
If you were to be involved in an accident, whether it was your fault or not, for instance, the vehicle that you are driving will be covered for repairs as well as the other vehicle involved.

The policies above can be referred to as road risk policies and these cover accidents that happen out on the road and your premises to the cars that you look after.


There are also combined motor trade insurance policies that you could consider, including motor trade insurance for convicted drivers.
These cover so much more than just the vehicles that are in your care but also the physical premises that you work from.


Thare also specific liability insurances that you could add on to your motor traders insurance policy to fully protect yourself.
How to get motor trade insurance?
The best way to get motor trade insurance is to go through a broker. The broker will discuss your needs with you and be able to advise you in regard to which is the best product for you.
It can be tempting to look for cheap motor trade insurance online but you do need to be sure that you are covered in all eventualities or it could spell disaster for your business.
Make sure that you speak to some who can help you compare motor trade insurance so that you can find the best deal for you.
---

---
Do I need motor trade insurance?
If you are driving customers' cars as part of your business then it is likely that you will need some form of motor trade insurance.
Many people mistakenly think that when they take out a private car insurance policy that means they are insured to drive any car.
Often, this is the case but written into most policies is a clause that states you will not be insured if you are operating as a motor trader.
Not having motor trade insurance in place, could, therefore, leave you with a high repair bill should the worst happen and also potentially lead to you being banned from driving for breaking the law by driving without the correct insurance in place.
This could well mean disaster for your motor trade business.
The best thing to do is to compare motor trade insurance policies and put something in place that ensures you have the level of protection that you need against the worst-case scenario.
It is also worth noting that if you employ people as part of your business that employers liability insurance is a legal requirement.
You need to have insurance worth up to £5 million in the event of an accident involving any of your employees during their time at work or else you could be faced with a fine.


Indeed, for each day that you don't have adequate insurance in place, that fine is set at £2,500.


Even without the legal requirement, having employers liability insurance could save you a fortune should something go wrong, as could public liability insurance.
It is always worth combing these with your motor trade insurance policy of your place of business is open to the public and employees.
What does motor trade insurance cover?
Motor trade insurance can really cover anything that you need it to. Obviously, the more that you need covering the higher the motor trade insurance cost will be but it is worth fully considering your needs before taking out a policy.
We have already covered the basics of what each level of cover gets you with a motor trade insurance policy but there are also various add-ons or specifics of insurance that you could consider.
These include:

Vehicle Recovery

If you recover vehicles as part of your job, you might need this cover in order to ensure that any vehicle you recover is covered whilst in your care, not just your own vehicle.

Collection and delivery
If you collect or deliver vehicles you might well be doing so on trade plates. You might need to add this specifically to your insurance policy to ensure you are covered.

Vehicle Storage

If you store vehicles on a compound, you might well need to add compound cover to your policy. Your insurer will most definitely need to know how long you store vehicles for on average and the average costs of the vehicles that you look after.

Mechanics Insurance

You might well need to add on some extra cover if you are a mechanic. Product liability, for instance, will be something that is essential, in order to protect yourself should something go wrong with your work.
You might also need some specific cover to protect your tools, whether they are on your premises or stored in your van overnight.
---

---
How does motor trade insurance work?
Motor trade insurance works much the same as any personal insurance cover would.
You will need to prove your eligibility for motor trade insurance, however.


So, you will need to prove that you do actually work in the motor trade business, that you are over 23 years of age and that you hold a valid driving license.
Otherwise, just like when you purchase personal cover, you need to be sure that any product you are interested in fulfils your needs.


You can speak to a broker to make sure that you are adequately covered before you go ahead.
How much does motor trade insurance cost?
As with any other type of insurance, the motor trader insurance cost depends entirely on what you need covering, your personal circumstances, whether you have any no claims bonuses that you can use or the size of your business.
If you are looking for cheap motor trade insurance there are steps that you can take to keep costs down.
These include:

Limiting the number of drivers on your policy

Building up your no-claims discount

Paying annually for cover where you can

Increasing your excess

Limiting the number of people aged under 25 on your policy
Can anyone get motor trade insurance?
No, in order to be eligible for motor trade insurance you do need to be able to prove that you work in the motor trade industry.
This will mean that you will need to be able to provide any information about your business that your insurer requests.
Motor trade policies are also only available to those aged 23 or over and of course, you will need a valid driving license.
Can you get part-time motor trade insurance?
Yes, if you trade part-time, you can get an insurance policy that will reflect this. It certainly helps when it comes to reducing your motor trader insurance cost.
See more on part-time motor trade insurance, on this page.

Get a motor trade insurance quote?
There are websites that you can go to in order to build a quite for your motor trade insurance policy. They can help you think through all of the extra cover that you might need and put together the perfect policy for you.
If you are unsure about anything, however, you should always speak to a broker who can give you more detailed information.
---

---
Motor trade insurance resources

https://www.unicominsurance.com/insurance-news/requirements-for-motor-trade-insurance-faqs/
Hit us up on Social media
---