Compare office insurance quotes with the right insurers - and fast!
Click here to compare office premises quotes from top UK insurers and you'll be on your way in no time at all.
✓ Business buildings cover for any property type
✓ Compare quotes from top UK insurers
✓ Hassle free - complete just one quick, easy form

---

SECURE & ENCRYPTED

| | |
| --- | --- |
| | UKLI COMPARE guarantee your confidence when shopping online by following the latest internet security standards. |

HAPPY RETURNING CUSTOMERS

| | |
| --- | --- |
| | At UKLI COMPARE, we've thousands of happy customers returning to find great deals - since 2011. |

100% FREE COMPARISON SERVICE

| | |
| --- | --- |
| | Using the services here on our website is always free to the consumer 100%. |

YOU COULD SAVE TIME & MONEY

| | |
| --- | --- |
| | Get your quotes by filling in one simple form, compare prices, and start saving. |
---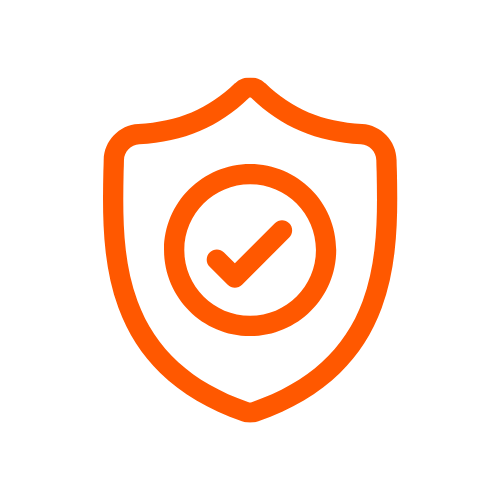 Secure & Encrypted Form Data
---
UKLI COMPARE guarantee your confidence by securing online forms by following the latest internet security standards.

Happy Returning Customers
---
At UKLI COMPARE, we've thousands of happy customers returning to find great deals - since 2011.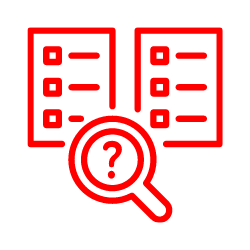 100% Free Comparison Service
---
Using the services here on our website is always free to the consumer 100%.
You Could Save Time and Money
---
Get your quotes by filling in one simple form, compare prices, and start saving.
Understanding Office Insurance

Insurance for your office space is a fundamental aspect of running a business, providing a safety net for your commercial premises. In the UK, this type of coverage ensures that your operations can continue smoothly, even when faced with unexpected incidents or damages.
What is Office Insurance?
Office Insurance is a form of commercial insurance that is designed specifically to cover the risks associated with running an office. This could include damage to the building, loss of essential equipment, or public liability issues.

Why is it Important?
Building Insurance: Covers damages to the building's structure due to unexpected events such as fires, floods, or vandalism.


Contents Insurance: Provides coverage for office equipment, furniture, or inventory against theft, damage, or loss.


Public Liability Insurance: Protects the business against legal fees and compensation costs if a third party (like a customer or client) is injured or their property is damaged while on your office premises.


Business Interruption Insurance: Compensates for lost income during periods when you cannot conduct business as usual due to an insured event.
Ensuring your office is adequately insured can provide multiple benefits:
---

---
benefits List of Office insurance

Financial security: Insurance policies can protect you from substantial financial losses in the event of a disaster.
Business continuity: With the right coverage, your business can recover faster from unexpected incidents, ensuring minimal disruption to operations.


Legal compliance: Some forms of insurance, such as employers' liability insurance, are legally required in the UK if you employ staff.


Investing in comprehensive office insurance is not a luxury, but a requirement for every business owner who wishes to safeguard their investment and ensure the smooth operation of their business.
As with all insurance policies, it's important to read the fine print and understand what is and isn't covered under your chosen plan.
Always consider your business-specific risks when selecting an office insurance package in the UK.
Discover the Essential Types of Commercial Property Insurance

When it comes to protecting your business, commercial property insurance is a must-have. But what exactly does it cover? There are two key types of commercial property insurance: buildings insurance and contents insurance.


These provide coverage for your business premises, stock, and equipment against a range of risks including burst pipes, fire, theft, and more.
main office insurance
Buildings insurance covers the costs of repairing and rebuilding your company premises in the event of damage or destruction. It's crucial to insure your premises based on the cost to rebuild, rather than their sales price or market value.


Contents insurance, on the other hand, covers the costs of replacing your stock and equipment if they are damaged or stolen. Remember to insure them based on their cost price, not their sales price.
---

---
Additionally, it's important to ensure that your insurance covers any increase in stock during peak periods. Whether it's the holiday season or a rush to sell seasonal items, make sure you're adequately protected.

When it comes to covering your business equipment, you have two options: replacement as new or indemnity policies. The former allows stolen or irreparably damaged items to be replaced with new ones, while the latter takes wear and tear into account and replaces items at their current value.


Consider adding business interruption insurance to your policy. This additional cover protects you in the event that damage to your premises or equipment hinders your ability to operate as usual. It can help cover a shortfall in profits and increased business costs.


Keep in mind that commercial property insurance does not cover general wear and tear or damage caused by acts of terrorism. However, some specialist insurers may offer additional coverage for terrorism at an extra cost.
What do you need?
Protect your business premises with office insurance to ensure a smoothly running workplace, even in unexpected situations.
The office plays a crucial role in your business's productivity. By combining various coverage options, you can gain peace of mind in the face of unforeseen obstacles or on-site accidents.


Employers' Liability insurance is a must for every business owner, and you may also need building and contents insurance to cover any damages that may occur.


Ensuring your employees have a productive workspace is crucial for business success. Protecting against accidents and unforeseen events is essential. This includes safeguarding valuable assets such as computers, smartphones, desks, and chairs from loss, theft, or damage.


Consider adding tenant insurance to your policy (tenant lability insurance for your office) if necessary.
Compare office insurance quotes
While commercial property insurance may not be legally required, most mortgage providers will insist on buildings insurance as a condition of a loan. It is highly recommended for manufacturers, not-for-profit organizations, retailers, and service-oriented businesses. Even if you rent your premises, considering contents insurance is wise to protect against the costs of replacing stock and equipment.
Safeguard your business with the right commercial office insurance today.
---

---
Hit us up on Social media
---