Grants for Commercial Solar Panels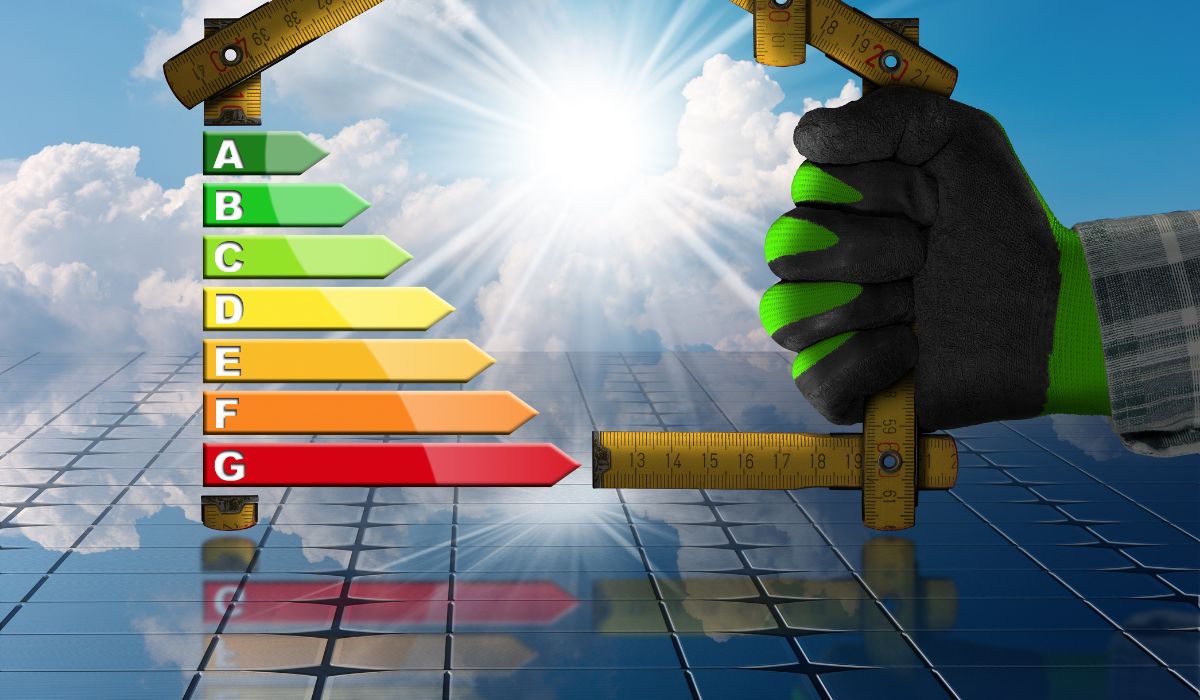 guide on Grants for Commercial Solar Panels
There are many grants for commercial solar panels and in light of the recent dramatic rise in electricity costs, coupled with the fact that many solar energy installations recuperate their costs in an average of 3 to 4 years, it is no surprise that businesses are increasingly turning to commercial solar grants.
Government grants for commercial solar panels aid in the installation of green energy solutions and significantly reduce costs. Today, significant funding options and grants are available from various different sources to help your business transition to solar power, revolutionize your electricity consumption, and decrease your carbon footprint.


Should you be considering the installation of solar renewable energy systems, and require guidance in selecting the funding option that aligns best with your business needs, do not hesitate to contact our experienced staff for informed advice.
Future-Proof Your Business Energy Consumption
£5 billion of funding is available
The British government has invested almost £5 billion of funding is available for UK businesses to aid in their transition towards greener operations, demonstrating the government's steadfast commitment to achieving net zero emissions by 2050.


This substantial investment manifests the government's dedication to sustainable development and its determination to combat climate change.


This funding can be utilized by businesses to adopt renewable energy sources, invest in energy efficient technologies, and develop strategies that will significantly reduce their carbon footprint, thereby contributing to the national goal of a more sustainable, environmentally - friendly future.
Read more from the .GOV website - here.
Leverage Government - Backed Tax Relief Options
In addition to government grants for commercial solar panels and funding options found by UKLI Compare, government-backed tax relief schemes present another compelling incentive for businesses to go solar.
Commercial solar panel installations are eligible products for the Annual Investment Allowance (AIA).
This means you can write off 100% of the capital cost of installing solar at your premises against Corporation Tax. With the new Corporation Tax rate at 25%, this effectively reduces the cost of going solar by a quarter!
This tax relief option, combined with grants for commercial solar panels, can make transitioning to renewable energy a financially viable choice for your business. Don't miss out on this opportunity to harness solar power for your enterprise while enjoying substantial savings.
Local Council Funding Opportunities
Notably, some local councils in England, Ireland, Scotland and Wales offer energy efficiency funding to businesses eager to adopt sustainable technologies.


Furthermore, business innovation funding may also be available. The allocation of these funds, however, hinges upon several determining factors.


Prospective recipients must therefore submit a comprehensive and compelling case to potentially receive the funding, which could subsidize a significant portion of the system costs.


While the application process may seem formidable, these funding opportunities serve as an excellent starting point for your journey towards renewable energy.


Path Energy has a proven track record of securing grants for commercial solar panels with numerous local authorities across the UK, and stands ready to support you throughout your procurement process.


UKLI Compare can help you navigate the complexities and ensure your business is best positioned to avail of these opportunities by following the information available on our website.
Business solar grant eligibility
Are you eligible for these energy-saving schemes?
The qualification process is straightforward, but your company must meet several conditions before government grants for commercial solar panels are even considered.
Pre-Qualification Requirements:
You should be able to provide 12 months of electricity bills for assessment.


You must have legal rights to rent your roof surface on your commercial premises.


If your roof is pitched, it should ideally face south, but east to west orientations through south are also acceptable. Flat or shallow-pitched roofs are suitable as well, as long as the angle is under 45 degrees.


Your roof must be structurally sound and not composed of asbestos and if so it must be removed before installation.


Your company must be well-established and financially stable. A credit check will be performed as part of the assessment.


Lastly, your building must be connected to a Distribution Network Operator (the national grid).
meeting these conditions
We will negotiate Distribution Network Operator (DNO) agreements as needed.
We will arrange for a structural survey of your roof.
We will seek appropriate planning permission.
We will conduct an Energy Performance Certificate (EPC) survey.
You will be required to sign a lease agreement.
By meeting these conditions, you will be well on your way to improving your company's energy efficiency and sustainability.
Exciting News from The Renewable Energy Hub:
The Energy Hub are so thrilled to announce that The Renewable Energy Hub now offers commercial solar energy grants for qualifying businesses. Yes, you read that right - they can supply and fit solar panels for your business for FREE.


Their free solar systems are more than just a sustainable power solution; they represent an opportunity to visibly enhance your Corporate Social Responsibility (CSR), significantly improve your bottom line, and provide tangible proof of your commitment to reducing your carbon footprint.


After installation, your business will benefit from a highly subsidized rate per unit of electricity you use. But that's not all; we guarantee NO hidden costs or monthly charges and absolutely no distribution charges. Furthermore, these solar systems aren't just an investment in sustainable energy - they directly increase the asset value of your property.
Harness the power of the sun and transform your business with the help of UKLI Compare and our trusted commercial solar installers.
Commercial Solar Quotation
If you would like to see how much an commercial solar installation would cost your business, you can ask some experienced installers to help you get started - click here for commercial solar quotes.