we can find you the best price on VW Campervan Insurance - today!

Click here to compare VW campervan insurance quotes and never look back!

✓ All camper vans covered - any make & model
✓ VW - Self-Builds - Vintage - Brand New
✓ Multiple quotes from specialist brokers
✓ Hassle free - complete one quick, easy form

---

SECURE & ENCRYPTED

| | |
| --- | --- |
| | UKLI COMPARE guarantee your confidence when shopping online by following the latest internet security standards. |

HAPPY RETURNING CUSTOMERS

| | |
| --- | --- |
| | At UKLI COMPARE, we've thousands of happy customers returning to find great deals - since 2011. |

100% FREE COMPARISON SERVICE

| | |
| --- | --- |
| | Using the services here on our website is always free to the consumer 100%. |

YOU COULD SAVE TIME & MONEY

| | |
| --- | --- |
| | Get your quotes by filling in one simple form, compare prices, and start saving. |
---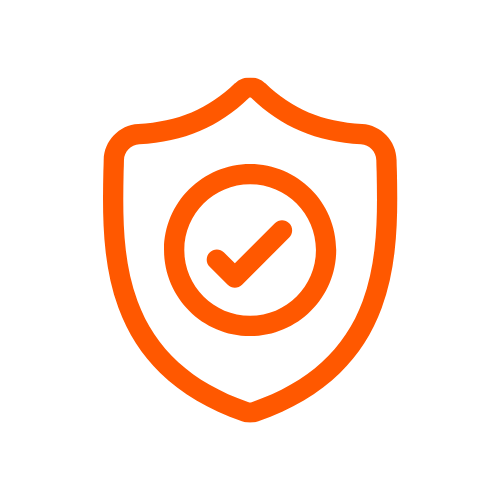 Secure & Encrypted Form Data
---
UKLI COMPARE guarantee your confidence by securing online forms by following the latest internet security standards.

Happy Returning Customers
---
At UKLI COMPARE, we've thousands of happy customers returning to find great deals - since 2011.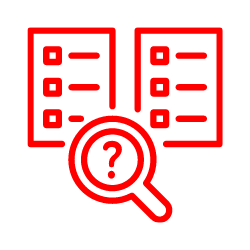 100% Free Comparison Service
---
Using the services here on our website is always free to the consumer 100%.
You Could Save Time and Money
---
Get your quotes by filling in one simple form, compare prices, and start saving.
VW Campervan Insurance
VW campervan insurance is not that different compared to normal camper insurance but there are some accountable risks you must know about. This whole guide will let you know about the types of VW camper insurance that is available and you can find where to get quotes from the best possible sources online. 
Get on your high horse and get to the bottom of how much does it cost to insure a VW campervan, and basic information about cover and the best insurers.

---
The History of VW Campervans

---
Types of VW Campervan Insurance

The first model, the Type 1 VW camper van started operations in 1949 in Wolfsburg, Germany 5 years after the second world war. Volkswagen was on to something and they know it after so much misery during the was it was time for a lot of fun and adventure.
What About Type 1 VW Insurance?
Insurance rates for these models can be pricy and for a good reason, they are very valuable as some range from £15,000 for a van that needs work to one with a full refit and you would pay around £40,000 or up to £60,000 for a really good one.
A driver with at least 10 years of no claims bouse could expect to pay around the £500 per year mark but get an accurate price take a quick quote here.
Next on the cards...
Flat Screen Type t25 / T3 VW Camper Vans
These old classics are worth there weight in gold and are some of the best-kept campervans on the road because campervan enthusiasts look after them. This is the second model Volkswagen made after the type 2 in 1979 with its famous bay window.
It is also hard to get a hold of a good one because a lot has gone to the scape yard and that is a shame, and its no fault of their own. 
Some owners just did not have the money to fix or restore them because of the cost involved. 
Insurance for T25 VW Campervan
Like its former model, the VW type 2, there's is not much variation insurance companies take hold of apart from the actual cost to replace the van if it went on fire or it was stolen from outside your house.
And for an actual cost to insure a t25 or a T5 you are always better to take a quote and see for yourself. And just a small tip here - compare prices every year because you could save a few pounds on renewal but you might pay more as insurance is so dynamic you can never guess what you'll pay.
Let's move on...
VW T5 Transporter Campervan

There are a couple of VW transporters including the T5 and the T6 transporter with the T5 coming first on the list because it was made sooner in 2003. The transport is the new VW camper van and it is here to stay just the - type 2 was and still is until they disappear for good, and to be honest let's hope they never do.
VW Transporter Campervan Insurance

Insurance varies for this model because there are so many different ages to consider and the price you paid for your transporter also comes into play with VW campervan insurance companies.
And like the following suggestion, it's better to get an online quote and see what your premiums come to - take a free quote here.
Now here are some advantages to VW campervan insurance and the insurers who cover them.
The Advantages of VW Campervan Insurance


There are many advantages to having VW campervan insurance or VW motorhome insurance. You just never know what can happen when you are on holiday, and even if you consider yourself the safest driver on the country road, this doesn't mean other people have the same views you do. 
When it goes wrong on the road
Even if you don't have an accident, having good VW camper insurance can come in handy if you break down on the side of the road, or find that you can't get started when you are ready to leave your favourite camping spot. Luck for you companies like Quotesearcher can help you with fully comprehensive VW campervan insurance and breakdown cover for the UK and European roads.
What VW campervan covers your van
Campervan insurance not only covers your campervan and your contents, but it can cover many other things as well. You can get the full monty that will pay for lodging while you are awaiting repairs, or get a replacement campervan and European breakdown cover for trips abroad.
Other add-ons
You can opt for other protection, for instance, your music system or personal injury cover if you get hurt in an accident here in the UK or Europe.
Full Comprehensive VW Campervan Insurance or VW motorhome insurance?

You can get total loss cover for theft or fire, which will pay for a new VW camper van if yours is damaged beyond repair or someone steals it. As mentioned above if you don't have your own medical coverage, you can also get Personal Injury Protection.
VW campervan insurance or  VW motorhome insurance for business use
This covers your medical expenses, can replace some or all of your lost wages, and even give you an allowance to hire someone to help you while you are injured due to an accident in your camper.
Personal belongings
In many cases, being on the road can be just as good as being at home, and many bring a lot of their personal belongings with them when travelling by campervan. Having campervan insurance can cover the loss of these items, if there is a fire, for example, and will replace them. 
You can also get coverage for if your campervan is stolen, like if your property is thieved on, and your caravan was taken. There are many other advantages as well, and you can find more of these from different agencies. 
Get a price on VW camper insurance and compare quotes.
Just like any other insurance coverage, you need to comparison shop, get many quotes, and find out what each company provides.
VW campervan rsources
https://www.comfort-insurance.co.uk/history-of-campervan/
---
campervan Insurance Comparison
Hit us up on Social media
---