We'll find you THE BEST LANDLORD INSURANCE quote in the UK - fact!
Click here and we'll find you the best landlord insurance quotes and prices from the UK's leading property insurers. 

✓ Building, contents and accidental damage
✓ Compare quotes, save time and money
✓ Professionals, Student Lets, DSS & much more
✓ Protect your assets with the right cover

---
SECURE & ENCRYPTED

| | |
| --- | --- |
| | UKLI COMPARE guarantee your confidence when shopping online by following the latest internet security standards. |

HAPPY RETURNING CUSTOMERS

| | |
| --- | --- |
| | At UKLI COMPARE, we've thousands of happy customers returning to find great deals - since 2011. |

100% FREE COMPARISON SERVICE

| | |
| --- | --- |
| | Using the services here on our website is always free to the consumer 100%. |

YOU COULD SAVE TIME & MONEY

| | |
| --- | --- |
| | Get your quotes by filling in one simple form, compare prices, and start saving. |

---
---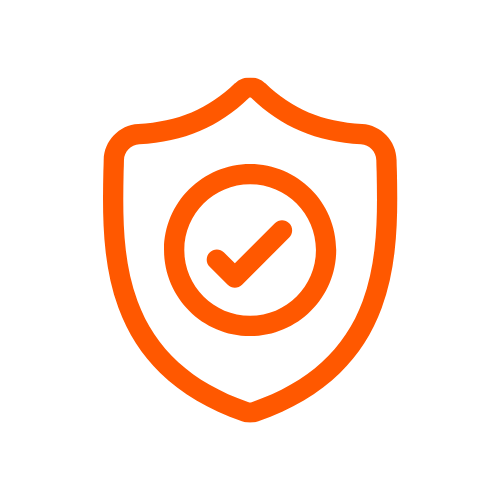 Secure & Encrypted Form Data
---
UKLI COMPARE guarantee your confidence by securing online forms by following the latest internet security standards.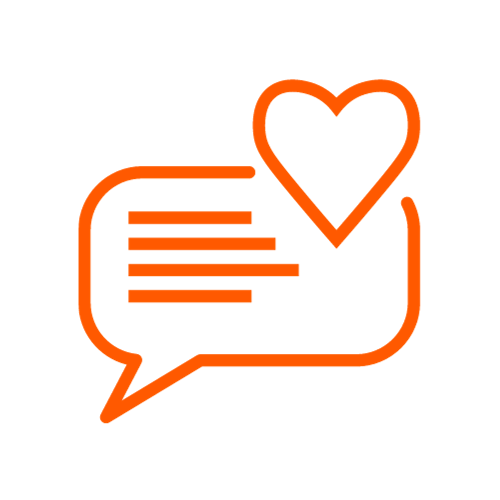 Happy Returning Customers
---
At UKLI COMPARE, we've thousands of happy customers returning to find great deals - since 2011.
100% Free Comparison Service
---
Using the services here on our website is always free to the consumer 100%.
You Could Save Time and Money
---
Get your quotes by filling in one simple form, compare prices, and start saving.
---
Find the
best landlord insurance options

for your Needs and secure your properties!


There are four companies to choose from through this page and if follow the step and visit each companies you'll have loads of options to choose from or you can use one company to do it all for you.
LINKS FOR QUOTES AND TO HELP WITH YOUR UK PROPERTIES*


 (A NEW WINDOW WILL OPEN WHEN YOU CLICK EACH LINK)



Are these insurers the best landlord insurance companies in the UK?

We've done our homework here and we know these companies are all you need but how do you know that?
For a start, you probably know most of them and the great thing about landlord insurance is that it is cheap and most insurers are only beaten by £10 to £30 on each buildings insurance policies.


And experience counts here as you don't want stupid call centre every time you need to get through to them for amendments and claims. 


If you want, take a quote from every one of them and you'll see what we're talking about, about the price difference.
What is covered by landlord insurance?

Landlord insurance is like giving your rented properties a super chip that runs faster than standard home insurance. It has all the frills, but the main difference is who lives in the properties you let.
It covers the worst scenario and helps you out in an emergency call-out. It also helps your tenants if the said rented property becomes unoccupied due to fire damage or flood damage, or another reason.


I can cover a smashed window, lost keys, replacement locks and also protects your property if it gets broken into when it's lying empty. The policy is tailored to cover the rebuilt cost (just like standard home insurance) if the insured property is damaged beyond repair.


The policy can also cover all your contents inside the property and it can cover the landing areas of flats and communal areas. 


It protects your investment, it's that simple and it does cost as much as you may think either. it's a good investment and it's recommended you make sure you have a policy at all times, but it's up to you.
And there's more you can do...
What do you look for in a good landlord insurance company?

The first thing to look at is the experience of the company you have in mind because it's a bloody nightmare when a company takes forever when you ask them to do something.
That's good old customer service and most insurance companies get it wrong, well some of the small brokers could do with a poke in the ribs.


And another thing about buy-to-let landlord insurance is it can be quite specific, especially if you are a portfolio landlord who requires mixed-use insurance for commercial and residential lets.


And the feeling you get when you're talking to the company, you can sense experience, straight away. 
Go with your gut...
Can you get away with buildings and contents insurance and nothing else?

You can, buildings and contents insurance to cover the basics are enough. In fact, you can buy buildings insurance and that would do for most sole landlords out there with one of two properties under their belt.
The most important policy is buildings insurance, get that before anything else. You can think about buying extra add-ons as you grow if that's your plan?
How much do you pay for the best landlord insurance?

The best landlord insurance is the policy that suits you, so you could say there is no such thing as the best landlords insurance. The best cover would be a company that beats everybody else by price and customer services and if they can save you the bother answering tonnes of questions, just to get your policy started.
In the real world, that's not going to happen because it tales as long as car insurance to sort out.
You need the address of your properties and the year you purchased the property, and the value of your property, and another thing, a policy can fluctuate with the type of tenant who lives in your properties.


It could be a private tenant or and tenant on benefits, and with tenants on benefits being high risk, contents insurance may be something you should think about here.
Tenants can be deceiving: Will they wreck the place one day?
---

---
What options do landlords with multiple properties have and can landlords really get good discounts online?

There are a lot of options for landlords with multiple properties but for insurance purposes, it can be a headache if you don't get the right kind of help.
Yes, you'll get multi-property discounts by buying an umbrella or block policy, most insurers will do that for you, but it can go deeper than that.


You could have a block of flats or own a whole tower block or you could own holiday let properties. 


Whatever type of properties you have, it's a good idea to hand it to very experience landlord insurers like the ones you see at the top of this page.
That's why we put the best landlord insurance companies here, for you to get help from.
Does landlord insurance cover boiler breakdown and replacements?

It can and landlord insurers have a policy for that, and it's usually backed by British Gas for Landlords or another big outfit that can fix boilers and central heating systems.
There are a few ways of going about it and that is by going directly to British Gas ( they are the biggest) or use one of the recommended insurers you can see above you.


It's a policy landlord can't live without these days and it is peace of mind for you (the landlord) and your tenant as that's who the policy looks after because they live there.
See your option for boiler repairs for UK landlords, click here.
Other types of products for UK landlords and why it might only affect portfolio landlords!

A policy has a few products you can take on but for small landlords, you might not even know about them because keeping as much rent money as possible, every money is your number one goal.
Landlord with lots of rented properties (buy-to-let landlord) might want an overall policy with all the trimmings and it is a good idea to take them if you get a good deal for everything you need or want to have there.


Products like rent guarantee insurance and home emergency insurance make up the perfect landlord insurance policy for portfolio landlords, but as we said, small landlords can skip these but have a look at them.
You might want to know they're available to you, not now, but someday you might want these extra products.
How easy it is to buy a landlord insurance policy online and is it better to do it over the phone?

This is all down to preference and we're sure you'll want to do it the easiest way?
The thing about buy-to-let landlord insurance is that you will need some sort of help, wither it's one of your employees doing the insurance part of the business or you as the owner, choosing online initially is the way to go guys.


As soon as you fill an online form, the best landlord insurance quote that comes through is up for grabs.
Who provides the best commercial landlord insurance for larger buildings like factories and retail space?

Specialized insurers, that's the best landlord insurance companies and they should be your first call for commercial property insurance. 


There is a bit more to go through when you are talking about larger buildings and more risk when things go wrong.


Investing in a property like a factory needs insurance and no business would run the risk of not having a policy for fire and damage or any type.


And you'll want to talk to a company that really knows how to work with commercial building owners and landlords in regards to emergency call-outs or when your property is damaged if a third-party sub-contractor damages the structure or bursts a pipe outside.
---

---
Why we recommended four landlord insurance companies?

When it comes to landlord or buy-to-let insurance there are a few companies that know what a UK landlords needs for every aspect of the trade, from buildings and contents cover, to rent guarantee and emergency assistance insurance for commercial properties and portfolio landlords.
The homeworks been done for you, it's all good to go.
These are the best landlord insurance companies and you only need one of them out of the four you see on this page. 

Do the landlord insurers on this page offer help for overseas landlords?

It's a common thing to do these days if you have the investment head on. Buying property in the UK and using the pound as a strong currency makes your rental income go further where you are abroad.
If you are in Australia and own a UK property, you'll need a good UK insurer who can help you over the phone, just to make sure it's all done correctly and you are not worrying about not being insured property.


The same goes if you have a property in Germany, USA, Russia, Pakistan or any other part of the world. 


Overseas landlords who want the best landlord insurance they can find can get all the help you need with a UK insurers, here.
Best landlord insurance offers and online deals

There's always a better deal on the table and that goes for buy-to-let landlord insurance.
Companies want your business and they fight hard to get your business, trust us, it's millions in advertising.


They need that money back, they put their customers first by knowing about your need as a UK landlord.


The only different thing is the price, some may be a bit higher than the other, but you may get a better response time from - just say Simple Landlord Insurance - than you do from a cheaper landlord insurance company.
Do you need buildings or contents insurance separate?
---
COMPARE AND FIND YOUR BEST LANDLORD INSURANCE OPTION FROM A RELIABLE AND COMPETENT INSURER?
---

---
---
Landlords Insurance Comparison
Hit us up on Social media
---