Compare Landlord Insurance
get the best LANDLORD INSURANCE QUOTES you can find online - quick!

Click here to compare multiple landlord insurance quotes from TOP UK INSURERS for a great price on cover, today.

✓ Building, contents and accidental damage
✓ Compare quotes, save time and money
✓ Professionals, Student Lets, DSS & much more
✓ Protect your assets with the right cover

---
SECURE & ENCRYPTED

| | |
| --- | --- |
| | UKLI COMPARE guarantee your confidence when shopping online by following the latest internet security standards. |

HAPPY RETURNING CUSTOMERS

| | |
| --- | --- |
| | At UKLI COMPARE, we've thousands of happy customers returning to find great deals - since 2011. |

100% FREE COMPARISON SERVICE

| | |
| --- | --- |
| | Using the services here on our website is always free to the consumer 100%. |

YOU COULD SAVE TIME & MONEY

| | |
| --- | --- |
| | Get your quotes by filling in one simple form, compare prices, and start saving. |

---
---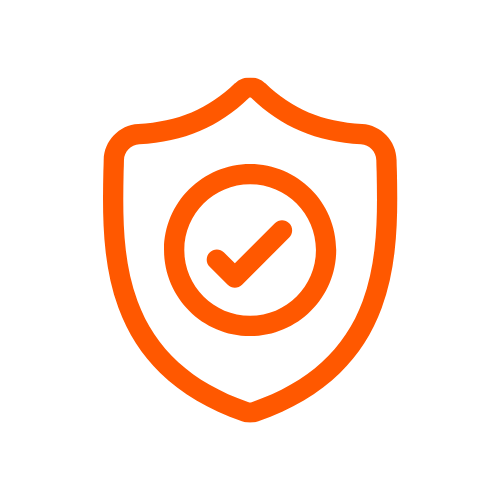 Secure & Encrypted Form Data
---
UKLI COMPARE guarantee your confidence by securing online forms by following the latest internet security standards.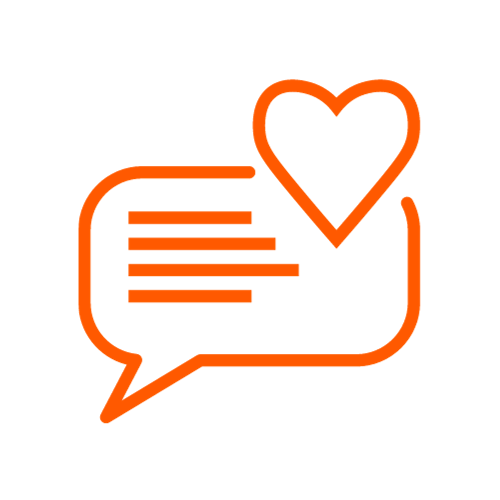 Happy Returning Customers
---
At UKLI COMPARE, we've thousands of happy customers returning to find great deals - since 2011.
100% Free Comparison Service
---
Using the services here on our website is always free to the consumer 100%.
You Could Save Time and Money
---
Get your quotes by filling in one simple form, compare prices, and start saving.
---
---
Best places for landlord insurance quotes

It's good for you to compare landlord insurance quotes, because it saves you time when you use the right comparison tools, and it can save you money when you have muiltple properties. 
That's what you'll get today. 
If that's you, click here to start comparing quotes. 
Why get your quotes here?
The more quotes you get, the cheaper and better a policy you'll end up with. It is practical, common sense and it is very good for business because it saves you time and the hassle that comes with comparing insurance and finding the right policy as a small or large landlord.

So I hope you're ready to find the best possible cover you can find on the whole of the web from this page, if you are a UK landlord, of course.

---

---
Number 1 - Autonet Landlord Insurance Quotes
Do you know that Autonet Insurance are the largest van insurer in the UK, but they do offer landlord insurance as well?  With a staff of over 700 people that manage over 1.2 million phone calls every single year, there certainly are a company you can trust.
It was Autonet Insurance that started one of the best comparison sites in the UK through moneysupermarket.com, so you can see that speaks for itself.

Here's a link to try them for a quote -  clickety click.
Number 2 - Barclays Bank
Next a bank that we all know,  Barclays, a name you can trust in the insurance industry as well as everything else. You can cover up to three properties with their normal landlord insurance policy, but if you have more than three properties they have a commercial landlord policy available.  
You can choose contents and building insurance as well as loss of rent guarantee insurance and then there's the rest.

If you want to get landlord insurance quotes from Barclays Bank -  here's the link - clickity clank.
Number 3 - More Than
Another good name we've all heard about is More Than insurance.  More Than offer a ridiculously good landlord policy with plenty of benefits for UK landlords.  Right now the offer a 2 year fixed price plan if you get a quote from them right now.  
They also offer 5 Star Defaqto policies to suit any landlords,  no matter how many properties you own and remember you can get discounts for insuring all your properties under the same umbrella with More Than landlord insurance.

Now here's the best part -  the offer free online quotation services and the process is very simple and unique.  Go-Ahead here's a link.
Number 4 - Towergate Insurance
Towergate landlord insurance offers policies for portfolio landlords and single property landlords. Their cover can be arranged for different types of tenants, like DSS and asylum seekers. You can cover your buildings and contents and compare 11 different insurance companies through one broker.
You can use Towergate's online services for the quick and easy management of your policy online.

Here is the link to Towergate landlord insurance, we hope you find a policy it's it's you.
Number 5 - HomeProtect Landlord Insurance
HomeProtect also offers different types of cover for let properties and includes public liability insurance up to 5 million pounds and a no claims discount of up to 30% with discounts for multiple property owners. Do you know that HomeProtect offers cover for empty properties as well? And they also offer cover for lost keys and rent guarantee protection under the same policy.

As well as contents and buildings insurance, so your property is well protected if you ever need to make a claim. Click here to browse the website or get a landlord insurance quotes from them.
---

---
Number 6 - Saga Landlord Insurance
Saga - offer a real deal for UK property owners as well as this: 

Excellent cover with a 5-star rating, which includes excellent benefits and features for UK landlords.
Cover your building for up to £500,000 against fire, storms, flooding, subsidence and theft, then some
They offer contents insurance for up to £50,000 if you have valuable contents
If the tenant has an accident you can claim on your accidental damage cover to replace lost items
If you ever happen to go to court, they will cover your legal expenses for up to £100,000 and they'll help you when you have to evict tenants
And again they will cover you for malicious damage caused by tenants
You can add alternative accommodation cover so your tenants are rehoused due to fire and flooding or something else
And there is optional rent guarantee cover if your tenant fails to pay the rent on time
Then there are multiple discounts available with every policy of up to 10%
As you can see, Saga do offer a lot here and if you want to go ahead and try them - here's the link for you.
Number 7 - The Co-op
One of the oldest insurance companies that are still going strong, yes it's the Co-op. The Co-op has a range of different policies to cover private landlords with one of two properties and large enterprises with hundreds of properties.  You can arrange cover online for single properties or shops and retail units as long as you are a landlord.
If it's landlord insurance quotes you're looking for, then you've found them with the Co-op.
Click to go to the Co-op with this linky winky.
Number 8 - Cover4LetProperty
Another great comparison website for landlord insurance is www.cover4letproperty.co.uk. They work and they work well if you are looking to compare quotes for landlord insurance, including buildings and contents insurance, this is definitely a company to try.  
They will find you cover from just about anything you want, even other types of insurance and it doesn't cost anything to find out what it costs.

Here's the link to the website and have a great day.
Number 9 - Jelf Small Business
Jelf Small Business landlord cover is an another comparison website, but not just any comparison website. They are actually a very, very good one.
You can get quotes from many top rated insurance companies and they do all the ground work for you, which makes a really good service and it's free to use.

If you want to find out more about Jelf Small Business and compare landlord insurance quotes with them,  just follow this link.
Number 10 - Arthur J. Gallagher
Arthur J. Gallagher is a local broker with over 45 years in the insurance industry and the reason why I am recommending them is because of their experience and nothing else.  
They were there before MoneySuperMarket and Confused.com and they were also there before some of the bigger brand you know well. They are definitely worth a try as the another very friendly service for every single kind of landlord insurance there is on the market
Visit Arthur J. Gallagher to find out more about their policies and as they do offer some crackers.
Number 11 - Quote Rack
You can trust Quote Rack for landlord insurance without any major problems. You can expect everything a good landlord insurance policy offers, including extra juicy bits that landlords just love.
They have cover for all commercial and small landlord businesses. So you can bet your boots you'll get the right policy for the right price there.

Visit Quote Rack for more information or talk to an advisor on the telephone, it's up to you.
---

---
Number 12 - TopCashback
Do you want some cash back on your landlord policy? If so, you can visit TopCashback for a list of landlord insurance companies on their website. From there you can click through to any landlord insurance providers and get nice landlord insurance quotes, then claim your cashback. 

Here's the link for TopCashBack, click it.
Number 13 - Adrian Flux
Adrian Flux is another top insurance company in the UK.  Their main insurance activity is camper van insurance and other sorts of recreational vehicles but they do offer a great landlord insurance policy as they've been in the game for a long long time. 

What do you get from Adrian Flux?
You can get a quote for a block of flats or a group of terraced houses depending on your landlord business
If you have a portfolio of houses or flats, claim the discounts boys
They offer a range of policies for students, DSS tenants and professional tenants
If you need to make a claim, they have a 24-hour claim line
If you need assistance they also offer a telephone number for that
They also offer extra discounts if you have extra security on your properties like alarms and CCTV
You can pay very easily by credit card or pay by direct debit monthly
Pop on over to the website to find out more about their policy description - here's the quick link.
Number 14 - Premier BusinessCare
Another great choice is Premier BusinessCare, who offer a great range of policies for any type of landlord, no matter how small or large you are.  They specialise in business insurance so you're in good hands with the landlord insurance policies they offer.

You shouldn't need to go anywhere else, but it's always good to get more landlord insurance quotes from different companies, that's why I wrote this article.
Visit their website for more information and to get a quote from their website, 24 hours per day.
Last But Not Least - Number 15 - Us
We can't forget about the website you're on right now, can we?  UK landlord insurance.com offers a free comparison tool that compares many different landlord insurances and different brokers from all over the UK and works very well. 

We do not own this form and we do not regulate insurance but you can use the comparison tools to your advantage, then you can choose the policy that screams out to you.
When you fill in the form, you get a call from a local call centre advising you about the different types of policies available. They will also find the best price for you and sort your policy out in a jiffy.
Start your quote from this page or go to...
Now, Get Cheap Landlord Insurance Quotes?
I think I have covered the best possible ways for you to find a landlord insurance quote online and if I've missed any out,  they're not worth it in the first place.
So why don't you save yourself some time and a lot of hassle comparing quotes from brokers and direct insurers with our fast comparison service that gets results fast?
Now, get some quotes.
Get better landlord insurance quotes right here, right now landlords.
Our landlords insurance homepage can help you get around our website, click here to go there.
---

---
---
Landlords Insurance Comparison
Hit us up on Social media
---