5-star landlord insurance
5-star landlord insurance
When you're looking for 5-star landlord insurance, you can count on the UK's specialist landlord insurers; they are all here. Compare quotes with them and see for yourself.
✓ Building, contents and accidental damage
✓ Compare quotes, save time and money
✓ Professionals, Student Lets, DSS & much more
✓ Protect your assets with the right cover

---
---
SECURE & ENCRYPTED

| | |
| --- | --- |
| | UKLI COMPARE guarantee your confidence when shopping online by following the latest internet security standards. |

HAPPY RETURNING CUSTOMERS

| | |
| --- | --- |
| | At UKLI COMPARE, we've thousands of happy customers returning to find great deals - since 2011. |

100% FREE COMPARISON SERVICE

| | |
| --- | --- |
| | Using the services here on our website is always free to the consumer 100%. |

YOU COULD SAVE TIME & MONEY

| | |
| --- | --- |
| | Get your quotes by filling in one simple form, compare prices, and start saving. |

---
---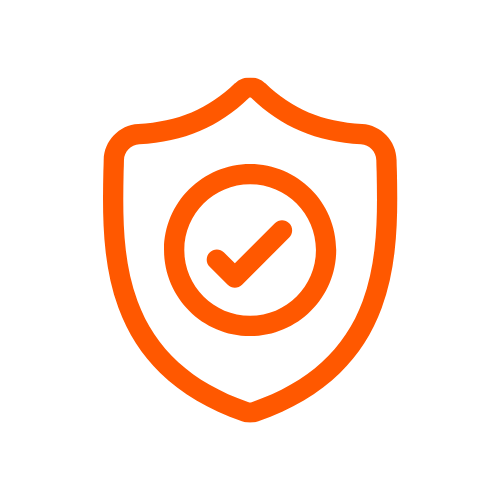 Secure & Encrypted Form Data
---
UKLI COMPARE guarantee your confidence by securing online forms by following the latest internet security standards.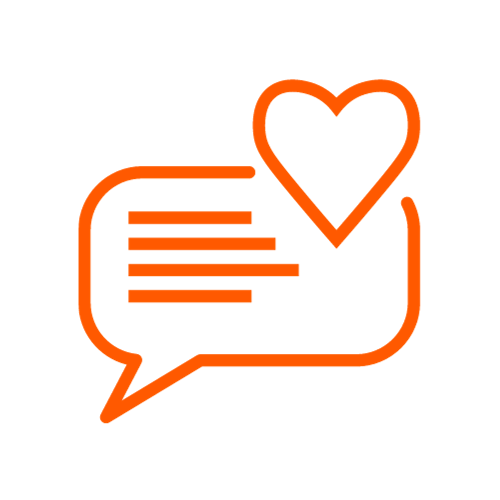 Happy Returning Customers
---
At UKLI COMPARE, we've thousands of happy customers returning to find great deals - since 2011.
100% Free Comparison Service
---
Using the services here on our website is always free to the consumer 100%.
You Could Save Time and Money
---
Get your quotes by filling in one simple form, compare prices, and start saving.
---
Looking for the five-star treatment, then look no further because we have five insurance companies that can offer you the red carpet when it comes to a landlord insurance policy.
Here goes, landlords!
We've listed five insurance companies, all in the UK, and have plenty experience in dealing with landlords, even before the Internet was born.
These insurance companies are listed in no particular order because we think that any landlord who takes a policy from any of these companies, will be more than happy with the products and services they provide.
First, we have Direct Line for Business

We think by now that the most of us, including landlords, know about Direct Line for business because they are one of the best landlord insurance companies right now in the UK and are growing every single day.
Now Direct Line for Business offers a multitude of different insurance products, but they specifically sell to landlords and offer a bespoke policy for single property or multiple property owners, whichever category you fall into.
Now, Direct Line may not be an option for you because you may have dealt with them in the past or you simply want to use another insurance company for whatever reason, this is completely your choice, but we highly recommend Direct Line for business because they have top of the range call centre in the UK and the customer services are just bloody excellent.
Direct Line offers an online quoting system, or you can call them. The best part is the fact that they offer a real guarantee to beat any quote you've been offered before, now that's something worth checking out, landlords.
Below is a direct link to the landlord insurance page, where you can get a quote and buy online if you like the policy.
https://www.directlineforbusiness.co.uk/landlord-insurance/buildings-cover
Secondly, we have Sage Insurance for Landlords

On this Saga webpage, they say in black-and-white that they offer five-star landlords insurance, backed by Defaqto as of February 2018.
What more can a landlord ask for, they offer a policy that's primarily suited to every single landlord in the UK, plus they offer excellent discounts for multiple property owners or if you have a portfolio of properties as they say.
On their website, they offer a 10% discount for adding another policy or taking a policy online, rather than calling them up, which is another handy benefit of using an Internet quoting system. 
This company should not be forgotten about In your search for a better policy, I.e. whether you're looking for price or quality, Saga is a company to check out. Here's a link to the Sager website where again, you can get an online quote or give them a call during regular business hours.
This is the link to the Saga website, just below you, click it to open a new window to be directed to the site.
http://www.saga.co.uk/insurance/landlord-insurance
Third, but not least, Just Landlords Insurance Services LTD

Choosing a company out of all that competition is quite a daunting task for the landlord, but when they are laid out in front of you, you will have a better understanding of what you get and what you can also expect when you have the policy in place.
Let's have a look at what Just landlords offer regarding the policy, additional add-ons, customer services and overall experience. 
When you choose a policy with just landlords you can expect the following:
You can build a no claims bonus just like car insurance
You can use their online systems to get a quote and amend policies
They boast a flexible and approachable customer services experience
You can claim online without calling them
Now you might think that's no different from any other landlord insurance company, but just landlords specialise on landlord insurance itself and offer related insurance products but at the end of the day the only offer services for landlords. It's good to choose a specialised company because when you call them, or you have any contact with them, you know you're getting. Like Direct Line above, they offer insurance policies for just about anything you can think of and don't get us wrong; Direct Line is an excellent company.
We have a direct link to just landlords, just below you. If you click this link, it will open a new window, and you will be redirected to their website.
https://www.justlandlords.co.uk/defaqto
Four, is Simple Landlords Insurance.com

As with just landlords in the previous five-star landlord insurance company, Simple likes to address landlords in the easiest, clear way that landlords understand. Landlord focused products surround the whole company, and they are a specialist in this type of insurance, and for a good reason, they are very good at it, and you can find a policy for as little as £115. 
This price was available from the 25 of the second 2018 when we visited their website.
Now let's grab the information we need so you can make your mind up on whether Simple Landlords is the right choice for your business. We are not going to bore you into talking about everything they offer because we think you just want the juicy bits and that's exactly what we're going to give you. 
So what do you get from a simple landlords insurance policy then?
Understanding your policy in plain English
Find a policy for as little as £115
No hidden costs, what you see, is what you pay
Get help choosing the proper insurance you need for your properties from experts
We will break this up because simple offers a lot to landlords, so here's another list of benefits if you choose Simple as an insurance provider.
Manage your portfolio and an online platform
Only pay for the insurance you need and no more
Talk to our friendly team, based in Yorkshire, England
Get legal liability and rent guarantee insurance, as standard
Cover properties like listed buildings and a particular type of tenant -like asylum seekers
So there you have it, Simple does offer a lot to UK landlords and a whole lot more if you stay with them through the course of your business. That's the beauty of insurance companies, the longer you stay with them, the longer they will be useful to you because they want you to be a happy customer for a long, long time.
If you're looking for an online quote from Simple landlords, just click the link below. This link will open a new window and will redirect you to the website for a quote or if you prefer you can call them.
https://www.simplelandlordsinsurance.com
Fifth on the list is Homelet Landlords Insurance

Homelet has been helping landlords for over 25 years, so you know you can count on a company who knows what they're talking about and who knows what they're doing.
So let's dig write-in and find out about only and what they can offer you as a landlord when you're renting out properties in the UK and abroad as some landlords do that.
Because of the amount of time Homelet have been in business, they have been awarded a Feeto, Five-star, Customer Service Award and to be honest, that's what everybody looks for in a company.
We think this is very important because when you want something done, like making a change to a policy, or adding a new property, or adding employers liability because you have employed on a handyman, it can be done relatively straightforward.
A company with more experience than another company will get your business before that other company, and that's the way it's always worked, in any part of the world and always will be the case.
Now what do you get with a policy, that is the question?
Homelet have been rated 4.6 out of 5.0 by UK landlords
Get buildings insurance up to £500,000
And it's 15% cheaper if you buy online
As far as landlord insurance goes, Homelet is as old as the hills when it comes to choosing a company you can be confident in, and when making a claim.
Here is a direct website link to their website where you can get a quote and buy online.
https://homelet.co.uk/landlord-insurance
How to Check Defaqto 5 Star Ratings

Defaqto is an independent research company, Who researches landlord insurance companies to see which one can beat the other regarding a policy, customer services and overall customer experience.
Defaqto specialises in comparing and analysing financial products, I.e. landlords insurance for this instance and they do that by asking customers what they think about the broker we have chosen or the independent company they have chosen.
There are very good at collecting data from the market, and insurance companies welcome this with open arms because it means insurance companies and brokers, get more business because they have been assessed and analysed by Defaqto.
Do you know you can go to the Defaqto website And search for a list of brokers and providers who can give you the five-star treatment when it comes to your letting business? It is convenient to check this before you take on a policy because you know that you are trusting a company with your life's work and the value of your properties. You may want to do this, or you may not bother, it's really up to you.
Here is a direct link to their website to check for 5-star landlord insurance.
https://www.defaqto.com/star-ratings/home/landlord-home-insurance/
Conclusion
Hope all this help you find a 5-star landlord insurance policy from the right company.
Now, return to the top to get quotes from various companies for 5-start landlord insurance.
Or you can go to our homepage for extra landlord information.
---
Landlords Insurance Comparison
Hit us up on Social media
---