Business Landlord Insurance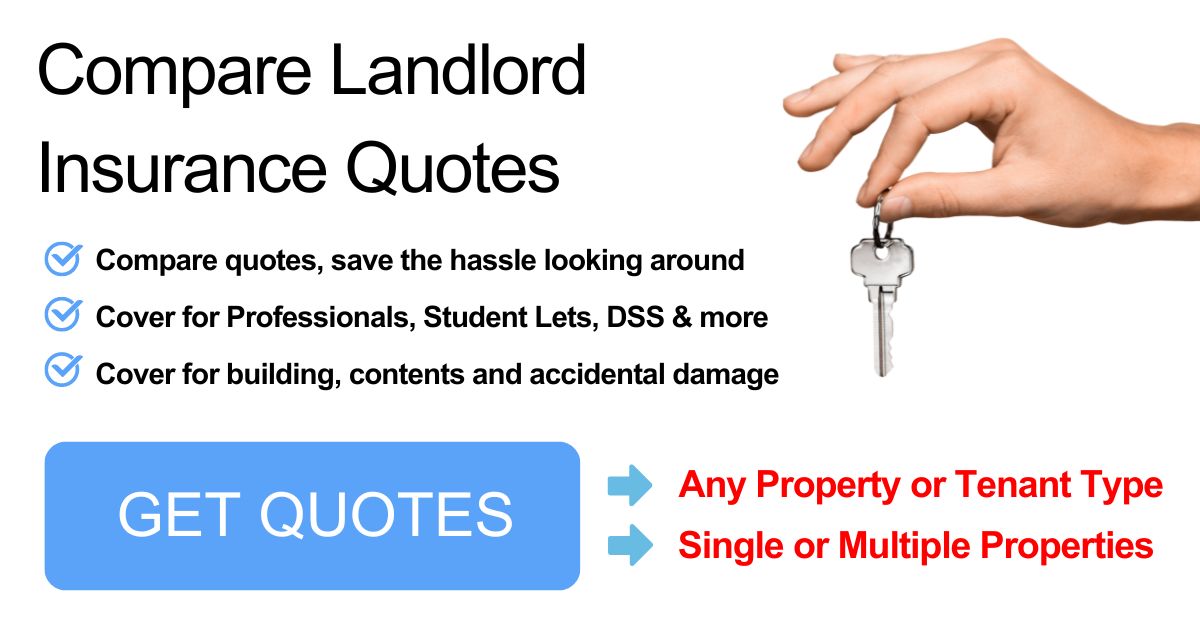 A Guide to Business Landlord Insurance


Your property requires business landlord insurance for adequate protection from, fire, flooding, subsidence the public liability and not to forget about your tenants causing malicious damage.
And, a lot more, find out below.

You need an insurance cover to provide a financial buffer when disaster strikes. While you hope you never use the insurance, it is essential to have it.


When you are letting a property, you are liable for any loss the tenants incur while living in your building.


If you do not insure the property against damage and loss, you stand a chance of losing your initial investment and income from the property.


Not all insurance policies are compulsory for you. Before choosing a plan, keep in mind the risks and assess their impact.
Read on to find out what landlord insurance is and why you need it for your property.
What is business landlord insurance?
Most property owners assume that homeowners insurance covers the property in case of damage. Well, it does cover the loss. However, when you start renting out the property, you are running a business.
Landlord insurance protects you from damages when you are letting out your property. It covers losses arising from renting, such as theft, fire, and accidents.


You can extend the insurance to include malicious destruction of the property by tenants and unpaid rent.


While you are not legally obligated to take insurance, it is a requirement when you finance the property using a mortgage.
What types of business landlord cover do you need?
The landlord insurance policy usually covers the building and owner's liability.


However, you can include other covers depending on the risk assessment of your property.
Here are a few covers for business landlord insurance that you should consider.
Landlords' building insurance
Events like fire, vandalism, weather conditions and malicious damage could lead to the destruction of the building.


You need a cover that protects the physical structure of the property. The liability could be a total loss due to the building burning to the ground.


In such a situation, the insurance should cover the cost of rebuilding. The insurance also covers the cost of relocating tenants if the building is inhabitable.


Landlords' building insurance can be tailored to suit your needs. Therefore, you can extend it to cover rent protection and emergency call-out cover.
Business interruption insurance
Rental income protection cover protects you from loss of revenue. Sometimes severe damage to your building makes it inhabitable.


Your tenants will move out as the building is undergoing a rebuild. During this period, you stand to lose a lot of revenue.


With the business interruption cover, you can reduce the impact of the loss.
Landlords' business content insurance
While business contents can be covered in the landlords' building insurance, it may not be comprehensive. So what exactly are business contents and why do they need liability? Content includes furniture, fittings, and decorations.
The building insurance covers the walls, ceilings, and fitted cabinets. However, you need the landlords' business content insurance if you are letting a furnished property.


Even an unfurnished building could use the cover in the event of damage that destroys the bathroom, kitchen, and flooring.


When taking the insurance, ensure that the insurance company can replace the old fittings with new ones. Does your insurance cover your tenants' contents?


If not, the tenants will be required to take their content insurance cover. You will not be liable for loss or damage to tenants' property.
Property owners' liability insurance
Landlords tend to ignore the owners' liability cover. However, it is a vital insurance cover in the event of injury or loss incurred by a visitor, tenant, or a bystander due to your property.
For instance, if your building collapses and destroys the nearby businesses or injures a person walking by, you are liable.
Why would you be responsible?
As the owner of a building, your responsibility is to ensure your property is well maintained and safe.


When taking the insurance cover, take into account the occupants of the building and the surrounding premises.


Do not undervalue the insurance cover. If a severe accident occurs, the liability could be high.
---

---
Landlord insurance for student property lets
The student population is quite high. Therefore, property owners will never run short of tenants. However, buy-to-let landlords, who rent their property to students, need a landlord insurance cover.
Student tenants pose a higher risk to your property, unlike other adults. Your building could be damaged by the numerous parties they host.
Landlord insurance for property lets covers the following:
Loss and damage to the property: The insurance protects you from liability resulting from damage to your property, whether accidental or malicious.


Loss of business content: Sometimes the damage to your property destroys the contents of your property, including furniture and appliances. An insurance cover ensures all the materials are replaced or repaired.


Public liability: Your insurer will cover the loss caused to third parties by your tenants within your building.


Loss of rental income: In case of damage and your building is inhabitable; the insurance company protects you from the loss of income. You can also include failure to pay rent.
Optional business landlord insurance*
Some accidents and risks are not covered under the building's insurance but have the potential of causing a substantial loss. For example, accidental damage of a pipe within the building can cause accidents.
Therefore, you should ensure the accidental damage cover is part of the comprehensive policy.


Legal protection can also be beneficial if a tenant files a lawsuit or if you take a tenant to court for breach of contract.


Tenant damage cover can protect you from incurring losses due to malicious damage to your property by tenants.


You should also consider protection in case of emergency incidents like plumbing and drainage problems and boiler breakdown.


While the insurance policies are optional, they help you rest easy knowing everything will be handled swiftly.
How to compare business landlord insurance quotes and get better prices online?

Getting the right business landlord insurance cover is vital. However, you should also keep the insurance cost affordable.
The best way to get the right business landlord insurance is to determine the insurance covers you need and calculate the value.


With the value of the property, you can get quotes from multiple insurance providers online. You can compare the prices and pick the best deal.


Business landlord insurance cover protects your initial investment. However, you must ensure you take adequate protection for your property
---

---
What Now?

Sign up to our newsletter