---
SECURE & ENCRYPTED

| | |
| --- | --- |
| | UKLI COMPARE guarantee your confidence when shopping online by following the latest internet security standards. |

HAPPY RETURNING CUSTOMERS

| | |
| --- | --- |
| | At UKLI COMPARE, we've thousands of happy customers returning to find great deals - since 2011. |

100% FREE COMPARISON SERVICE

| | |
| --- | --- |
| | Using the services here on our website is always free to the consumer 100%. |

YOU COULD SAVE TIME & MONEY

| | |
| --- | --- |
| | Get your quotes by filling in one simple form, compare prices, and start saving. |

---
---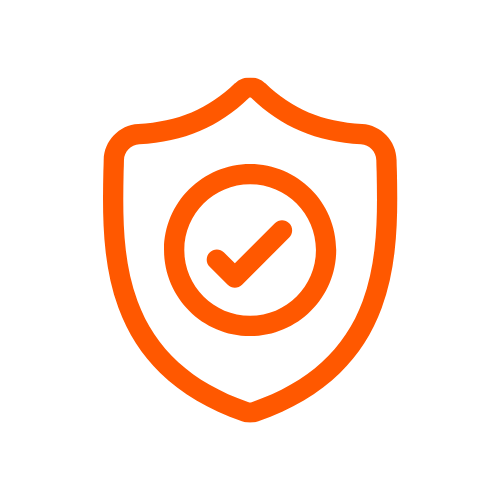 Secure & Encrypted Form Data
---
UKLI COMPARE guarantee your confidence by securing online forms by following the latest internet security standards.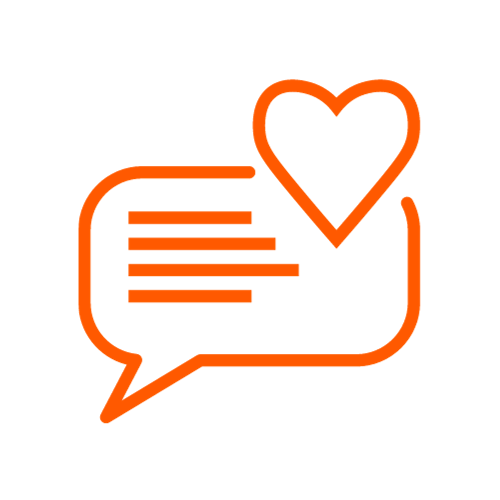 Happy Returning Customers
---
At UKLI COMPARE, we've thousands of happy customers returning to find great deals - since 2011.
100% Free Comparison Service
---
Using the services here on our website is always free to the consumer 100%.
You Could Save Time and Money
---
Get your quotes by filling in one simple form, compare prices, and start saving.
---
Compare top 5 landlord insurance quotes
Here's the list of top 5 landlord insurance brokers in the UK?
Within 5 to 10 minutes, you're going to find out how to connect with a broker of your choice and let them do the hard work for you.
Who Are The Top 5 Landlord Insurance Brokers?
Brokers work with many insurance companies in the UK, Ireland and Wales to offer their customers (you) a better all-around service, and they can offer you all the advice you need.
If you don't have time to read this, take a quote here.
Do Brokers Cost More Money?

Using a broker will certainly not cost you any more money because brokers get paid by the insurance company, by referral, which means the cost met by the market.
The perfect example of an insurance broker is some large comparisons websites, you fill in the quote form, and they'll go out and get quotes for you from different companies.
Not all comparison sites brokers, but they work in similar regards.
Now let's look at the top five landlord insurance brokers on our list.
First We Have BrokersDirect

We have listed BrokersDirect first because they specialise in landlord insurance, and that's all they do. When you get a quote from them and ask them to perform a service, they can offer you have a bespoke policy.
On their website, the claim to offer cheaper premiums by comparing the market of landlord insurance companies. This is possible; however, sometimes the most economical option is not the best option.
Some landlords like going direct, because they can manage their policy through an online platform, they can also make changes to the policy and call insurance company during business hours if they have a problem.
Policy benefits:

Free property management software
Compare quotes using the multi-quote system
Your policy is dispatched within 48 hours of completion
You can pay monthly and spread the cost
Get discounts when you buy both contents and buildings insurance
BrokersDirect are tailored towards landlords, only.
You can visit their website through this link.
Use the QuoteSearcher tool and comparison service for quicker cover.
Next up, We Have Bollington

Bollington Can provide a policy for residential or commercial properties, or buy to let property owners, all under one umbrella policy.

Whatever type of property you own and of course a rented property, Bollington landlord insurance brokers can help you cut costs, especially if you have five or more houses, flats or commercial buildings.
What Does Bollington Offer?
Every single one of Bollington's policies includes standard buildings and contents cover, so here's a rundown of what to expect.


Buildings insurance from 1 million to 10 million+ depending on the size and value of your property, they can take out a policy to suit your individual business needs.


You can expect public liability insurance just in case anybody is injured on your property, so you're not paying for these costs.


As with every good landlord insurance policy, they offer accidental and malicious damage insurance. Damages that are caused by tenants youths on council estates or even private estates.
Note: If you have experienced a tenant growing cannabis on your property, this policy will pay for any court expenses if you need to evict or replace any items that have been damaged.
If you start seeing subsidence or sloping foundations, this can be addressed and fixed before any more damage happens or in the worst scenario, the building needs ripped down and rebuilt.


If you come across a bees nest wasps nest, trying to take care of that yourself could be very dangerous to you and your tenant. This landlord insurance policy by Bollington will pay for specialised pest removal services.


If you need employers liability insurance because you employ a few members of staff, that can also be taken care of with Bollington.The value of employers liability is up to £10 million, that should be plenty to take care of anything that needs lawful assistance.


Manage your whole policy online with special software tailored towards landlords. You can add a property, or particular buildings or contents insurance, when you need it.
Note for Landlords!

Landlord insurance is affordable these days, with a policy starting around a £120 per year. You can pay that monthly or annually, it's up to you. Just set up the direct debit, make sure the payments get there on time, then you can sit back and run your company.
Also, insurance brokers make it very easy to start another policy as your business grows, from the online software or if you prefer to call them, you can do that.
Choosing Bollington

It's hard to dismiss a company with over 40 years experience in residential and commercial landlord insurance; they're worth trying landlords. They have a UK based team who understand landlord insurance very well and can answer any question you have.
They have also won several awards over the years for customer satisfaction and customer service.
Visit the Bollington website here.
Compare polices from all over the UK on this page.
Now IHN Insurance Brokers

IHN Insurance Brokers are experts at providing landlord insurance services to many UK landlords, including landlords in Ireland and Wales.

Basically, this insurance company can provide everything just like that of companies, and we see that because landlord insurance is made up of only a few categories.
Buildings insurance
Contents insurance
Loss of rent insurance
Landlord liability insurance
And employers liability insurance
But we are not going to leave it at that, so here are some policy benefits from IHN Insurance Brokers.
Cover for accidental and malicious damage.


Cover for storm damage, subsidence, fire damage, storm damage and theft as part of your landlord insurance policy.


Loss of rent insurance to keep the rent payments coming when your property becomes uninhabitable due to unforeseen events.


Alternative accommodation cover to rehouse your tenants if your property needs major repairs due to fire and flooding or any other major refurbishment.


You'll get property owners liability up to the value of £10 million and employers liability and cover.


You can also add directors and officers insurance if your allowance business for a low annual cost.


They can also arrange engineering inspections if you have an escalator in your commercial property, now that's handy.
IHN Insurance Brokers can provide a bespoke insurance policy that covers every angle of your letting business, and you won't be disappointed with the service you receive from them.
You can visit the IHN Insurance Brokers by clicking this link.
If your looking to compare companies like these, use this quote tool.
CIA Insurance Brokers
CIA is an insurance broker that caters to more than one type of insurance, including landlords. CIA was established in the middle of the 1990s and are still going strong, so that's a good sign.
The head office is based in the Midlands, so you know the best in the UK and a Financial Conduct Authority Regulated.
Here are some features of our policy with CIA.
They offer extensive building and contents insurance


Again, loss of rent insurance for buy to let mortgages


They can accommodate any tenant, which is good


The can also provide cover for unoccupied properties, which a lot of insurance companies don't


If you have a commercial property with a flat roof, they can help you out no problem as flat roofs are expensive to replace


If you have a commercial property like a factory or units, you can take a landlord insurance policy to cover that with CIA


CIA offers flexible and comprehensive insurance services, so if you're thinking about your business at this time, no matter how big or small it is, CIA can help you.
CIA say they won't be beaten on price, and they say they provide this, and I guarantee. There are other companies that have a price guarantee also, and that's a company you want to quote from because they will genuinely be that quote, if they can.
Last but not least, Bruce Stevenson Insurance Brokers

You already know what a landlord insurance broker can do for your business, and we don't want to bore you with everything this company offers. The best way for you to find it as a landlord is to contact this company directly and ask them for a quote; they may be able to help you, which we think they can.

They can offer you all the features you need, including the norm when it comes to insurance for landlords


Buildings insurance if ever need to rebuild that property


Contents insurance for nuisance tenants


if the tenant fails to pay the rent, they can provide you with rent guarantee insurance


And they can offer landlords employers and public liability insurance within your policy
You can visit the Bruce Stevenson website here.
Or why don't you try this quote comparison tool to do get the job done.
If you go through all these companies and get a quote, the only thing you will see (apart from the general feel for this company) as price. You can also use our quote system as some of these companies mentioned here are part of this.

To go to the system, just click here and fill in your details and a representative will call you back during normal working hours up to 10 o'clock at night during the week.
What do do now, landlords?
Return to the top of our top 5 landlord insurance brokers page to get a quote.
O, go to the homepage to find out about landlords insurance in more detail.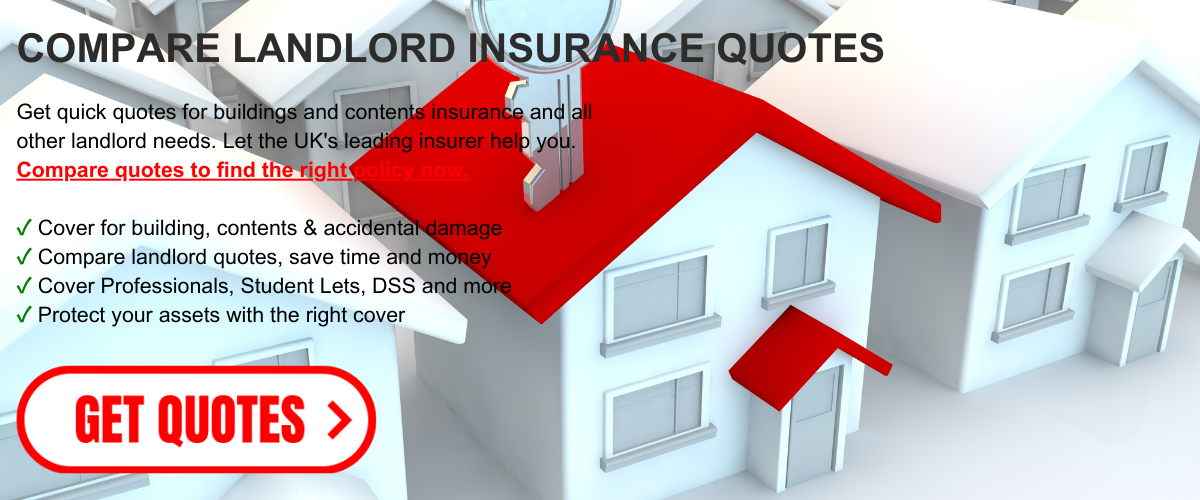 Hit us up on Social media
---