do you need RENT GUARANTEE INSURANCE FOR DSS TENANTS?
One or Mulitple Properties
Compare rent insurance for DSS tenants and find the right policy today and quickly.

✓ Cover for Rental Income Protection
✓ Compare landlord quotes, save time and money
✓ Cover Professionals, Student Lets, DSS and more
✓ Protect your assets with the right cover

---

SECURE & ENCRYPTED

| | |
| --- | --- |
| | UKLI COMPARE guarantee your confidence when shopping online by following the latest internet security standards. |

HAPPY RETURNING CUSTOMERS

| | |
| --- | --- |
| | At UKLI COMPARE, we've thousands of happy customers returning to find great deals - since 2011. |

100% FREE COMPARISON SERVICE

| | |
| --- | --- |
| | Using the services here on our website is always free to the consumer 100%. |

YOU COULD SAVE TIME & MONEY

| | |
| --- | --- |
| | Get your quotes by filling in one simple form, compare prices, and start saving. |
---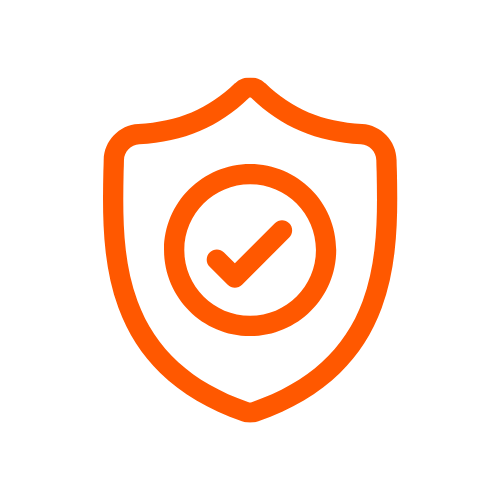 Secure & Encrypted Form Data
---
UKLI COMPARE guarantee your confidence by securing online forms by following the latest internet security standards.

Happy Returning Customers
---
At UKLI COMPARE, we've thousands of happy customers returning to find great deals - since 2011.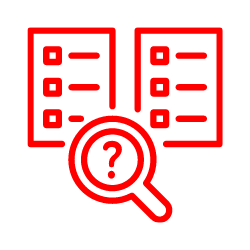 100% Free Comparison Service
---
Using the services here on our website is always free to the consumer 100%.
You Could Save Time and Money
---
Get your quotes by filling in one simple form, compare prices, and start saving.
RENT GUARANTEE INSURANCE FOR DSS TENANTS
do you need Rent guarantee insurance for DSS tenants?
Paying your rent and buying rent guarantee insurance can cover rental loss when your tenant fails to pay, but will your policy payout?


Rent protection insurance is a funny type of insurance because not all policies will cover the costs when a tenant fails to pay.
Here is a list of the most frequent asked questions about having DSS tenants living in your property and at some point  "failing to pay" you one month. What do you do and how do you keep the mortgage company off your back?  That's if you have a mortgage hanging over the property, of course, if you don't, we will also cover that. 
Let's begin with these questions, starting with...
Table of Contents
Understanding rent insurance for DSS tenants
The reason you are here is to figure out what rent insurance is or to find a policy that covers the rent while a DSS tenant is living in your own rented accommodation (the one you rent out).  
I will cover what companies consider to be an honest claim and what you might not be paid out for depending on your mortgage company and the landlord insurance policy you have (if you have one yet).

If you have a mortgage company that insists you do not rent to DSS tenants,  you could be up a gum tree there because a lot of mortgage companies would rather you have a full time and permanent tenant living in your properties.
 Again,  you would need to comply with your mortgage conditions and therefore you would not be able to buy a rent guarantee insurance policy for DSS tenants.
However,  if you own your property outright and you have no problems with any mortgage company (i.e. The mortgage is paid in full).  You won't have any problems buying a rent guarantee insurance policy as long as everything else ticks to boxes for the landlord insurers.  

Please note that a rent insurance policy is mainly for buy to let landlords and not private landlords but is still achievable.
Who provides rent payment insurance for tenants?
There are a variety of companies and financial services who provides rent insurance, including your mortgage company and many hundreds of landlord insurance companies all over the UK.
The choices are abundant and that's why websites like ours exist,  to give landlords another look at where they can find policies to suit their own business, whether they have one property or two thousand.

By the end of this article, we will show you how to find a policy absolutely no problem. So stay sharp, and keep with us. If you want a quote right now, please go here.
Is the rent guarantee scheme worth it?
If you are a buy to let landlord and this is your full-time business,  then the rent guarantee scheme would be worth it to you.  Considering you may have quite a few mortgages under your belt, the this would benefit you in a big way.
If you're not sure whether to pay for this protection or not,  it would be a good idea to ask your financial advisor or the mortgage company the buy-to-let business relies on.
Will the insurance company pay my rent if the tenant doesn't?
The rent protection company or the landlord insurance company who provides rental cover when a tenant fails to pay will pay your rent for up to one year.
They will cover the rent only in certain circumstances,  one being that is you have an active policy in place and your payments are up to date.

As long as you have followed all the rules and regulations and the small print in your policy,  you will be fine. There is no other way the insurance company could get out of not pay the rent because you have done your part, (you paid the policy).
The policy will pay up to £2,500 and if the rent exceeds that, well you know what's expected of you and your business? You'll need to pay the rest over the £2,500 threshold.
Will the mortgage company accept tenants who are not in full-time employment?

The short answer is no and the long answer might be yes and that's because the mortgage company may give you permission to take on a DSS tenant.
That's why rent insurance is a bit difficult for buy to let mortgages but you can go to other providers and buy a policy for any type of tenant.  

However,  if you own only one property and you owe (just say) £5,000 to pay off your mortgage,  they may consider you renting to DSS tenants, but then again maybe not.
We are not your mortgage company, so we can't offer advice on this. The best thing to do would be to get on the phone to them straight away and ask them if you can rent to DDS.
Then you can buy a rent insurance policy to go with your other landlord insurance policy benefits or buy it from a third party insurer like Homelet.

How much does rent guarantee insurance cost?
A policy can cost you anything between £100 and £160 a year and it really depends on which company you get a quote from and which company you actually go with. When you consider the policy benefits to your letting business,  you'll discover it does provide a lot of added value when the time comes if you ever need to use it.   
Let's keep our fingers crossed.
Is it worth paying for rent guarantee insurance for DSS tenants?
Having every single feature a landlord insurance policy offers can add up, and sometimes small letting businesses can't afford it or they are just not prepared to pay for it. It really is up to you whether or not you want to go for this type of benefit.
If you don't, you're taking the chance of chasing the rent yourself, which can cost quite a few pounds if you need to go to court.
Can I buy, rent guarantee insurance on its own?
Landlords will usually have another cover in place before they think about a rent guarantee insurance policy for DSS tenants because other features of this policy come first.  Like your buildings and contents insurance with a buildings insurance coming first, the most important one, then there's contents insurance if you furnish your property yourself.

So the answer to your question is yes. But if you're running a real business and care about your business properly, you should have full protection before you even think about rent guarantee cover for your buy to let business.
My tenant has CCJs or has bankruptcy,  can I still get insurance?
Tenants with CCJs, bankruptcy or other defaults registered against their name shouldn't be so difficult to find insurance for,  then again that can depend on your mortgage company. 

Your mortgage company might not allow new tenants to move into your properties with CCJs because that's a risk they just will not accept.
If they don't just buy a new policy from a third party provider.
However,  you might not have a mortgage on the property you're thinking of, so it's absolutely fine to apply,  or get a quote for your tenant with a CCJ registered against them name here. In fact, you can do that right now if you want. Please click here to go to the quote form to compare landlord rent insurance and find a policy that is affordable to your letting business.
Where can I find rent guarantee insurance for tenants on housing benefit online?
We can definitely help you with that because of comparison website (the one you are on) can help you contact the best insurance providers in the industry.  Why don't you let us do the legwork,  so you can sit back and run your business the way you should be.  
Compare quotes in a snap, you'll be surprised at just how fast the service works, give it a go just click this link.
---
Hit us up on Social media
---