Fleet Insurance for Business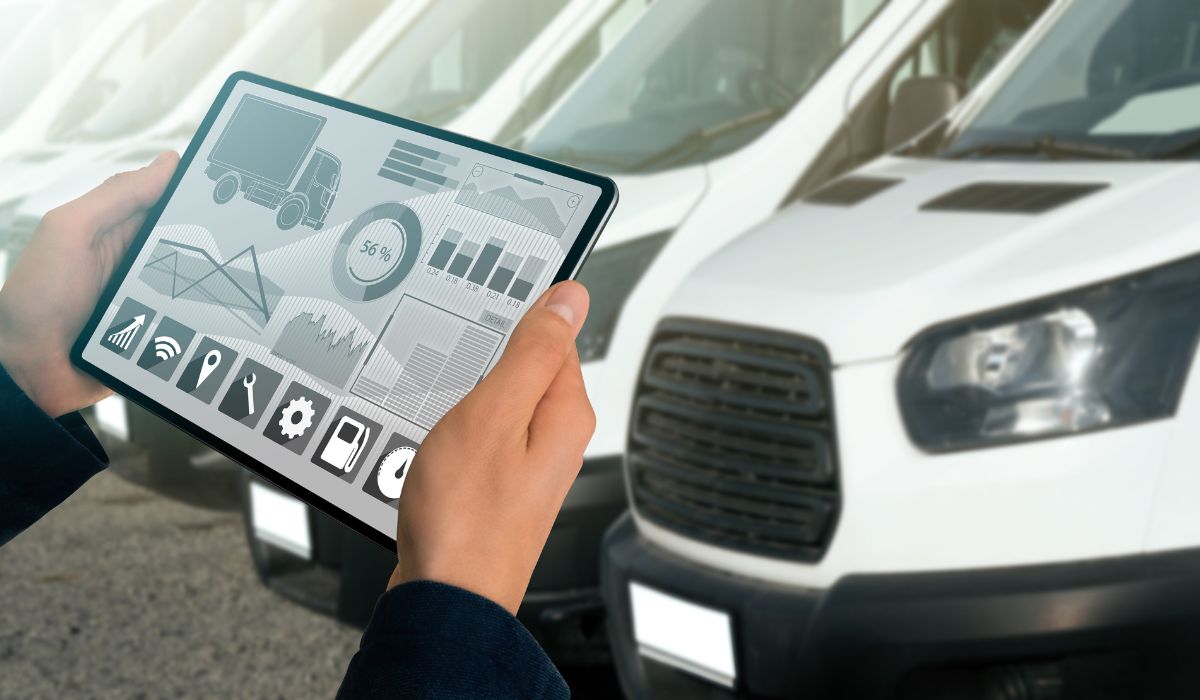 WHAT'S INCLUDED IN YOUR FLEET INSURANCE FOR BUSINESS?
Fleet insurance for business, also known as commercial motor fleet insurance, provides business owner protection for fleet vehicles used in the course of conducting business.
This insurance is designed to protect UK businesses from potential financial losses that could arise from accidents involving their vehicles.


This policy typically includes liability for bodily injuries and property damage, as well as protection against theft, vandalism, and certain types of weather-related damage.
---

---
---
Fleet Insurance for Business

What's Covered and Isn't Covered?

1. New Vehicle Replacement: One of the most advantageous benefits of comprehensive coverage is the option for new vehicle replacement. This means if you purchase a UK model from new and it's stolen or written off, you'll be eligible for a replacement. This applies to cars that are less than two years old and light goods vehicles less than 12 months old.
2. Fitted Audio and Navigation Equipment: Comprehensive coverage also includes replacement coverage for attached audio, in-vehicle entertainment, and navigation equipment. Any equipment that is fitted as standard to your vehicle will be included in your coverage.
3. Replacement Locks and Ignition: If your keys are lost or stolen, comprehensive coverage includes the cost of replacing locks and ignition. This is a key feature that offers peace of mind to drivers, ensuring that if your keys fall into the wrong hands, you won't be left stranded or with a hefty expense.
4. Legal Liability for Personal Injury: In the event of an accident, comprehensive coverage also includes legal liability for personal injury to other people caused by a vehicle, up to any amount. This coverage protects you in the event of a lawsuit or settlement if you were found to be at fault in an accident.
5. Road Rescue after an Accident: With comprehensive coverage, road rescue after an accident is included. This means that your car or light goods vehicles will be recovered following an accident and transported to a repairer, home address, or destination.
---
What's Not Included: 
fleet insurance for business
It's important to note that some things won't be included in your fleet insurance for business.
These include excess amounts, which are the amount you need to pay towards a claim.


Your policy documents will outline where these will apply.


Loss of value over time, damage to tires, and wear and tear are also not included in car insurance coverage.


Mechanical, electrical, electronic, or computer failures breakdowns or breakages are also excluded from coverage.


Lastly, costs incurred before a claim has been accepted are not covered.
---
Tax Liabilities on business fleet insurance

The tax associated with business vehicle insurance varies depending on several factors, including jurisdiction, type of vehicle, and usage. In the UK, business vehicles are subject to Vehicle Excise Duty (VED), which is a tax levied on most types of vehicles driven on public roads.
Additionally, if a business provides a vehicle that employees use for personal reasons, it may be subject to a Benefit-in-Kind (BiK) tax. Businesses must consult with a tax professional to understand their liabilities and obligations.

Compare quotes on fleet insurance for business - click here now.
---

---