Van Conversion To Motorhome Insurance
✓ All camper vans covered - any make & model
✓ VW - Self-Builds - Vintage - Brand New
✓ Multiple quotes from specialist brokers
✓ Hassle free - complete one quick, easy form
---

SECURE & ENCRYPTED

| | |
| --- | --- |
| | UKLI COMPARE guarantee your confidence when shopping online by following the latest internet security standards. |

HAPPY RETURNING CUSTOMERS

| | |
| --- | --- |
| | At UKLI COMPARE, we've thousands of happy customers returning to find great deals - since 2011. |

100% FREE COMPARISON SERVICE

| | |
| --- | --- |
| | Using the services here on our website is always free to the consumer 100%. |

YOU COULD SAVE TIME & MONEY

| | |
| --- | --- |
| | Get your quotes by filling in one simple form, compare prices, and start saving. |
---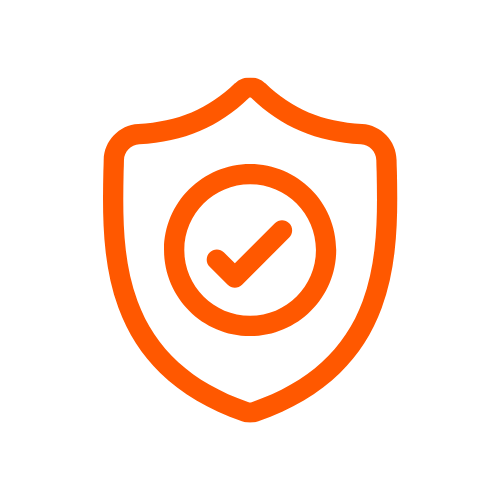 Secure & Encrypted Form Data
---
UKLI COMPARE guarantee your confidence by securing online forms by following the latest internet security standards.

Happy Returning Customers
---
At UKLI COMPARE, we've thousands of happy customers returning to find great deals - since 2011.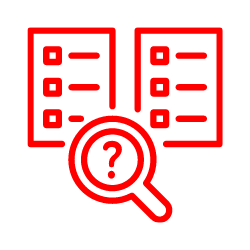 100% Free Comparison Service
---
Using the services here on our website is always free to the consumer 100%.
You Could Save Time and Money
---
Get your quotes by filling in one simple form, compare prices, and start saving.
Van Conversion To Motorhome Insurance
Guide to Van Conversion to Motorhome Insurance for Your New Creation!
Do you need van conversion to motorhome insurance because you've either just converted your can or you bought a van that already converted and need insurance for it?
If that's you can you want a quote for your converted van you can get one here and save a lot of time going to other places as this is the only service you need and that's a promise?

If you want to find out more about campervan conversion insurance you can with this article below.
So let's start with…
Choosing a Policy for Your Campervan Online
Buying campervan insurance calls for more research than purchasing a regular policy for a car or a bike. With some preparation and patience, you should be able to choose a policy that suits your needs and budget. Here are some tips that will help along the way and expedite the process.
Before you start scouting for insurance companies, it is highly advisable to keep certain vital pieces of information handy. This includes the specifications of the vehicle, including the safety features and the anti-theft devices that it may have.

If you are transporting goods, a simple measure like including a portable fire extinguisher in the vehicle will help to lower the rates. The vehicle identification number is another important detail that will be required when you have a valid policy in place.

Look at the windscreen of the campervan or inside the driver's side for this unique number. If you do not have the specifications of the vehicle, the VIN number can be used to get them from a local dealership or the manufacturer.

The Chassis of The Van and Vehicle Usage
The next step is to determine whether the vehicle has an incomplete or complete chassis. The former is an indication that the van was offered by the manufacturer with all the parts except those needed to carry passengers and accessory features.

Vehicles with incomplete chassis are usually sold to commercial establishments that need to modify the van to suit their specific requirements.

These vehicles can be used as delivery trucks, buses or custom vans incorporated into advertising campaigns, etc. This information will have to be furnished when looking a campervan insurance policy.

Also, ensure that you have a clear idea about how the vehicle will be used; this will help you to determine if personal insurance will be right for you or you need a commercial policy. Another thing to mention is the anticipated vehicle usage; this can help you to cut down insurance rates dramatically.
­Getting prices are imperative when looking for an affordable policy; this will help you to find out about the major players in the local insurance market. Before making your purchase decision, take the time out to carefully research the company's reputation.
If you are not sure, review the history of the company and what present and past customers have to say about its service and product integrity.
How Many Quotes Should You Compare?
­Ideally, you should get quotes from at least 6 to 10 companies. The cheapest policy may not always be the best; as a matter of fact, most companies that offer unrealistically cheap insurance products have a reputation of bailing out on their clients when they need the most. Check with the Association of British Insurers to ascertain that you are dealing with a reliable insurance firm.
Getting Your Insurance Documents
­If the policy is bought online, it can either be faxed or mailed to you. When you get the documents in your hand, go through them carefully and ensure that all the information has been accurately mentioned to avoid hassles when and if you need to file a claim. If you find an error, get in touch with the company and have them correct it at the earliest.
Make sure that a copy of the campervan insurance policy is always kept in the vehicle if you like, but you don't have to as all data is help on the Insurance Database these days.
Get Van Conversion to Motorhome Insurance
Yes, you want a cheaper van conversion to motorhome insurance and you can get many quoted from reputable companies with a click of a mouse, click here.
Do you want to go to the start of campervan insurance and motorhome homepage?
---

---
Return to the main campervan insurance homepage.

---
campervan Insurance Comparison
Hit us up on Social media
---