Self Drive Minibus Hire Insurance

Comparing Policies Online For Self Drive Minibus Hire Insurance
Self drive minibus hire insurance is a must when your hire a minibus on a self driver basis, when you own a minibus for pleasure or business purposes as it can be expensive to insure these vehicles.
Although finding affordable insurance may seem like a mine field, if you know where to look it can become easier.

Spending the time and effort on the right channel comparing prices may seem like a boring task; however, the savings that you can make will be worth it.


Companies advertising that they are nice are often the ones that are in fact, more expensive, and will charge you in other places rather than the premium.

Once they have you signed into a policy, you may find that the excess money is far more expensive than other companies.
Need a self hire quote?
Comparing minibus insurance companies is the best way to search for affordable minibus insurance.
You can search easily online using comparison websites. Comparison websites for minibus insurance have become very popular, and are incredibly easy to use.
By entering your details into the minibus quote form only once they will be stored for future reference.
The website will be able to search a huge number of different insurance companies to ensure that you can find self drive minibus insurance.

Every aspect of insurance will be on the screen, including the premiums, excess, and any other money to pay.
You will be able to get quotes from top insurance companies in a very short space of time. Long gone are the days when you need to spend all day on the phone getting insurance quotes. By entering your minibus details into the website, the companies will be able to tell you if you need minibus insurance.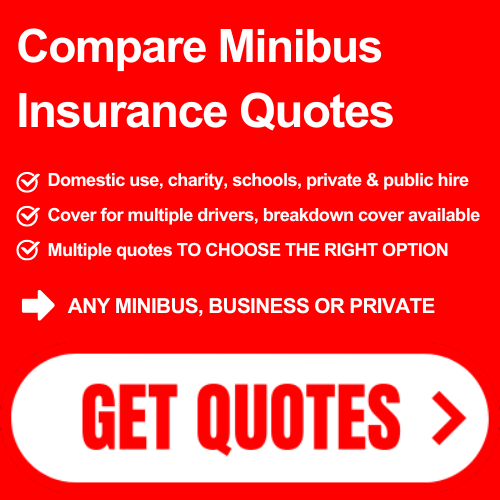 Some companies will require knowing what the minibus is to be used for, and if it is to be secure during the night.
Minibuses unfortunately, do tend to get broken into more often, and this will be a factor the companies consider. For some professions, your insurance will be more expensive; however, there are always companies that offer minibus hire insurance.

If you understand how the insurance companies decide on the premiums, this can help you to reduce the premium. Security, no claims and distance travelled are all huge factors when working out the premium.

Although renewing with the same company may be appealing, it is worth getting quotes from other companies for your minibus insurance. You may want to mention these quotes to your existing insurance company as often they will match them.
Your insurance company will want to keep you and offering you self drive minibus hire insurance may be the way to entice you to stay.
However, looking at comparison website is interesting to see what other deals you can get.

Once you begin to use the comparison websites to look at your minibus insurance options you will be better informed.
You will feel confident that you are getting the best price for your insurance. In the past, you would have had to leave it to the discretion of the insurance company to offer you the best deals.
However, today you are in a far stronger position to demand that the companies offer self drive minibus hire insurance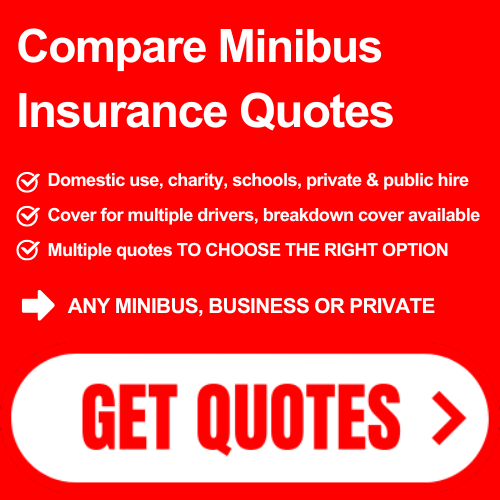 links::: You can compare self drive minibus hire insurance quotes and cover your hired minibus when your driving it later.


Sign up to our newsletter