Landlord Insurance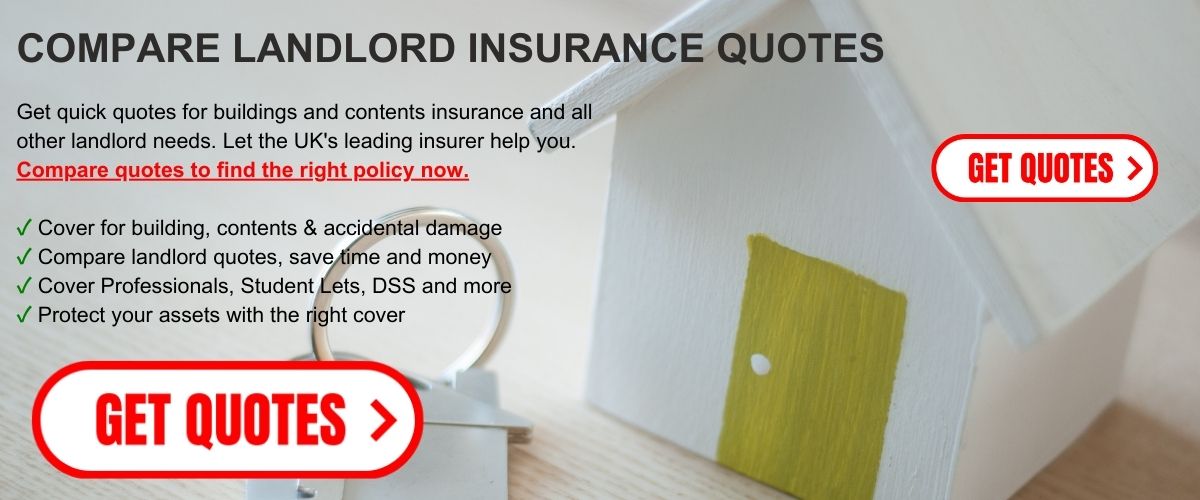 Landlord Insurance Guide

A guide to why you might need landlord insurance in the UK.
If you're a UK homeowner planning to rent your property, you should consider buy-to-let insurance for landlords. While at first, this may sound like a needless expense, it's actually a wise investment that will more than likely pay for itself.
Your peace of mind is priceless, and having good landlord insurance will keep from wasting time, energy and money managing conflict with your tenants - and most importantly.


It will also put a safeguard on the integrity of your investment in case there are accidents that cause damage to your property.
Indulging in wishful thinking is very tempting...
...but in reality, accidents always occur - and typically at the least convenient times. Plan ahead by buying landlord insurance with proper coverage, you'll be able to sleep soundly knowing that if worse comes to worst, you will never go back to ground zero.
What is the basic cover that you can expect from your landlord insurance policy?
The basic cover of landlord insurance usually revolves around safeguarding the structural integrity of your property, along with its essential contents.
This will ensure that your rental business will be protected in case there's a big storm or a fire that causes damage to your property.


As well as in situations of vandalism and theft that disrupt your house rental business.


If such problems would arise and you had not insured your property, it could significantly disrupt your cash flow since you'd have to pay out of pocket for all repairs.


Not to mention it would also stall your business operations, leading to additional losses.
By getting a basic landlord insurance, you'll protect yourself from the repercussions of various typical mishaps, ranging from property damage to actual liabilities that might arise against you, in case your tenants hurt themselves while spending time in your property.

When you think about it, you'll soon realize this is a mandatory investment.
In the event there are damages that require extensive reparations, a good landlord insurance won't just cover the reparations; you will usually also get compensation for the revenue loss during the time you're unable to rent your property.


Without this kind of protection, you might have to give up on renting your house as soon as disaster strikes, and it could even disrupt your life abroad if you suddenly had to rush back home to handle unexpected emergencies.
What additional issues might be covered by good landlord insurance?
Additionally to the basic cover listed above, some insurance companies will offer extra protection that you can buy to address specific concerns you may have.


For example, you may wish to get protection in case of malicious damage that your tenants bring about, or you can get special provisions in case your property is located in an area that is subject to floods or other specific weather hazards.


What if your tenants happen to be hazardous on their own right? People do have a way of being mischievous, sometimes!
You can also make provisions for such events by signing for landlord insurance that will cover the cost of your eventual legal expenses - either when it comes to defending you from any claims that may arise from your tenants or in taking action to collect outstanding rent.

As you can see, there are many valid reasons to get landlords insurance.
There are also different packages available with various levels of cover, so you must carefully gauge the potential issues that could arise in order to effectively strike a balance in your investment against the needed protection.
You will be wise to make sure you find landlord insurance that is effectively tailored to your actual needs.
Compare landlord insurance quotes right here.

---

---
Hit us up on Social media
---