Compare Landlord Insurance Specialists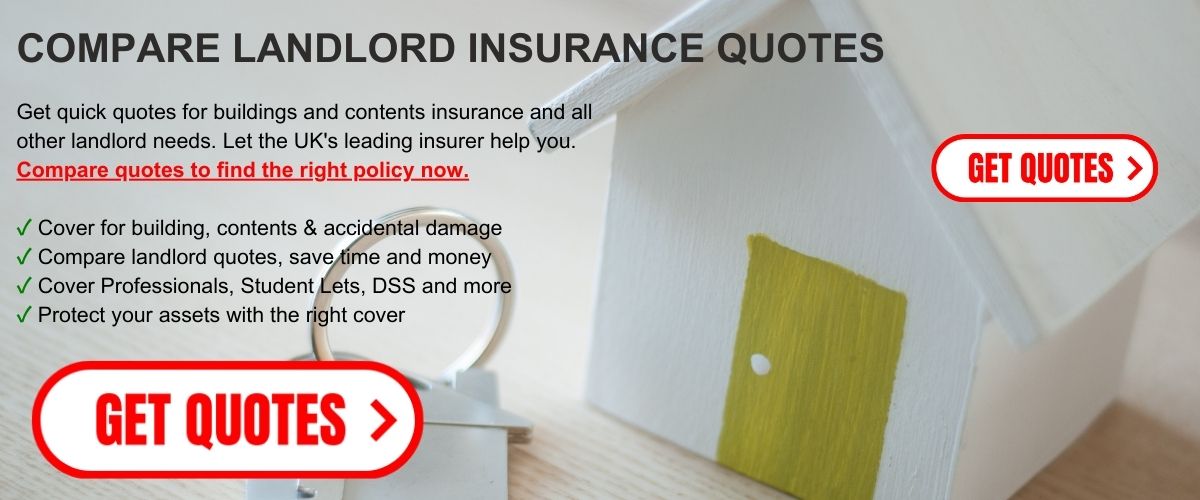 Getting in touch with landlord insurance specialists

Renting out a property is a specialised business that needs landlord insurance specialists to cover what you need.
As much as we would love to keep things simple with a landlord insurance cover, some landlords, properties, and even tenants are a bit complicated to insure.


This is where a landlord insurance specialist cover comes in. It caters to landlords with unique personal circumstances, unusual tenants, or non-standard/unique properties.
Coverage Options
Just because you're letting a property that's out of the ordinary or has unique circumstances doesn't mean you shouldn't have a comprehensive insurance policy. In that case, let's see what eventualities are covered by a landlord insurance specialist cover:
Specialist or non-standard properties*
Several features make up a unique property, including:
Non-standard constructions: Most houses in the UK are built using traditional materials such as bricks or stones for walls and roofs with tiles or slates. Any other type of design or materials is considered non-standard.

This includes, but not limited to, prefabricated houses, thatched houses, and houses made of steel frames.




Houses with a unique design
Listed and graded buildings
High net worth properties
Properties in a high flood risk area
Properties that have previously been affected by subsidence
Old properties
Properties in high-crime areas
Unoccupied property
And more!
Unusual tenants
Not all tenants are the same! For instance, renting to a family member carries less risk than renting to a group of students. This is not to say students can't make fantastic tenants, it's just that they have unique needs.
Other unusual tenants include asylum seekers, housing association tenants, as well as retired/elderly people.


If you've got several tenants living in one house, you also need to let your insurance provider know so they can get you the right level of cover.
Complicated circumstances
Are you struggling to get landlord insurance because of bankruptcy, criminal convictions, or other unique personal circumstances?
Well, insurance companies may consider you a high-risk client, which is why you need a landlord insurance specialist cover.


In addition to these main coverage options, you can add some extras to your policy, including rent guarantee, terrorism cover, engineering and inspection cover, as well as extended legal expenses cover.


These extras are also available as standalone policies, so talk to your insurance provider to see how much coverage you need.
Why do you need specialist landlord insurance cover?
Although this policy provides the same elements of protection as standard buildings or contents insurance policy, it factors in things that are special about you and your property.
Cost
Specialist properties can be more costly to insure because repairing or replacing certain elements of the building is more likely to be higher than in a standard property.
For starters, building materials may be hard to come by, expensive, and even prone to damage. Also, the number of specialist workers with the expertise to repair or maintain non-standard properties may be limited, making them charge higher fees.


The possibility of higher claims will lead to higher premiums.


As you can see, finding the most appropriate landlord insurance specialist policy can be difficult and expensive. Be sure to shop around to find the best deal possible!
Please check your insurance documentation for exact details of the policy to ensure it's what you're looking for.
What to do, next?

Compare landlord insurance specialists with the best insurers in the game.
Go to UKLI Compare's homepage.

Hit us up on Social media
---