Get a quick and easy landlord insurance comparison*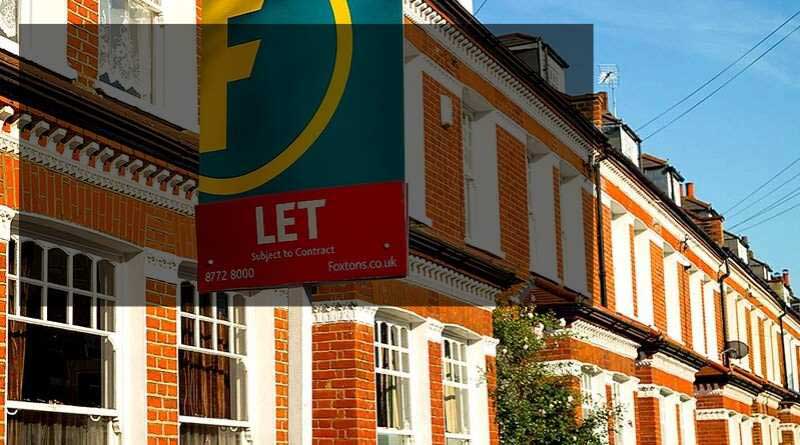 We'll take a look at some of the best websites around that can help you perform a comparison of landlord insurance so that you can find the best price and the best level of cover to meet your needs.
Below you will find the details of our top 10 landlord insurance comparison sites.
There really is no better investment that you can make than buying into a property.
You will always have your asset in the property that you purchase and it will always be able to make a monthly income for you, usually with little effort on your part.
People will always need somewhere to live and with a growing population, properties really do not stand empty for long periods of time.


There are, as with most things in life, however, downsides to being a landlord in that things can go disastrously wrong.


There are times when you will need to make emergency repairs on your property and also times when your tenants might just be a complete nightmare.


They might damage your property, neglect to pay you, or they might let issues such as damp get out of hand by failing to deal with them when they begin to take over your property.
Most tenants are lovely and will care for your property as if it is their own but there are a minority of people that will take advantage and this can take its toll.


You should also be aware that you could be liable should a tenant hurt themselves whilst on your property, if it is deemed to be your fault. For this reason, landlord insurance is a must.


Landlord insurance can protect you in a way that regular home insurance can't because it takes into account the specifics of renting out a home, including such things as public liability, rental income and unoccupied property cover
Compare the Market
We've all seen the adverts for this website on the TV, you know the ones with the meerkats?
This is a straight-forward landlord insurance comparison site, with questions that help guide you through the level of cover that you will need. It offers a commercial landlord insurance comparison as well as prices for residential property insurance and it does this in a way that is easy to follow.
One of the downsides to this website, however, is that you won't be able to perform landlord building insurance comparison on a number of properties.
They will only show you polices that cover single properties, not multiple ones. If you are a landlord with a few properties in your portfolio, this might not be the website for you.


They do, however, state that you could insure each property individually through them to ensure that you get exactly the right level of cover for each and every property that you own.


All in all, this is a great landlord insurance comparison website and it has the added benefit of offering you 2 for 1 on meals and movies for an entire year if you purchase a product through them.
Go to the Compare the Market website.
Or use the free quote tools here.

Confused.com
Confused.com is a great website to use when it comes to completing a landlord insurance comparison.
They have a handy guide on there that takes you through all the different add-on products that you could choose to purchase with your policy if you buy insurance through one of their partners.
They also have a calculator that you can use to help you calculate exactly how much coverage you might need in terms of landlord contents insurance.
All you need to do is enter the values of all goods within your rental property to get an estimate of how much coverage you would need. The calculator even prompts you to think about all the different kinds of goods that are normally found in rental properties.


This website also offers a quick building and landlord insurance comparison. The entire process takes just 8 minutes and after that time, you will be able to see at a glance quotes from some of the biggest insurers around.
Visit the Confused.com website.
Or use the free quote tools here.

Go Compare.com
Go Compare might have annoying adverts but their website is certainly not in any way aggravating.
Their landlord insurance comparison service is speedy and extremely responsive. They tell you up-front exactly what information you will need to have to hand before you start your comparison.
This includes information about the property including how long you have owned it, your tenants including their employment status and an idea of any extra coverage that you would need to purchase in order to fully protect yourself.
So long as you have all of that information, the comparison is quick and easy and once you've entered all the information required you will have the cheapest quotes winging their way to you in a matter of seconds.


Their website even includes a guide to cutting the cost of your landlord insurance as well as lots of advice about being a landlord. When it comes to helping you save money, this is the best landlord comparison site.
Or use the free quote tools here.

MoneySuperMarket
If you are looking for the best landlord insurance comparison site, you might want to give Money Super Market a try.
They work with a specialist partner, CIA and every quote that you will see comes directly from the insurance companies that they work with.


CIA have been established since the 1990s and really are experts when it comes to landlord insurance.
They are an intermediary and they work with 9 insurance providers to offer niche insurance products that offer full protection to any landlord, no matter what their circumstances.
You could even go to them for HMO landlord insurance comparison as well as commercial landlord insurance comparison.


This could well be the comparison site to use if your insurance needs are non-standard because they are really geared up to work with all cases.
Visit the Money Super Market website.
Or use the free quote tools here.

Property Quote Direct
With over 50 years of experience working within the landlord insurance sector, Property Quote Direct can offer you expertise that cannot really be beaten by any other landlord insurance comparison sites.
They work with well-known insurers but have the flexibility required to really allow you to put together a bespoke quote.
Once you complete their form detailing all of your requirements as well as the details of your property and tenants, you will be able to see quotes from up to 6 insurance providers, who are all experts in the landlord insurance sector.
They also promise to price match any quote, should you happen to find cheaper elsewhere. Try this site if you want the freedom to build your own level of coverage whilst also knowing that you are getting the cheapest quote possible.
Visit the Property Quote Direct website.
Or use the free quote tools here.

UKLI Compare (You Are Here!)

With a form that takes around 3 minutes to complete, this website could quite possibly offer you the fastest building and landlord insurance comparison around.
They recommend that you think about what is absolutely essential to you before you start to look for your insurance product and they do have a handy guide on their website to help you get started when it comes to deciding what you need.
Their borrowed quote form then asks you to select what your requirements are, helping you to build up the perfect insurance coverage.
UKLI Compare via Quotesearcher work with some top-rated insurers that you won't find on any other landlord insurance comparison site, so this might well be the place to visit if you do just want to make sure that you are choosing the best product available.
MoneyMaxim
Money Maxim is a comparison service that covers a wide range of insurances. As with some of the bigger websites, they are not a specialist landlord insurance comparison website, which means they can compare quotes for a wide range of insurances.
This doesn't necessarily mean that they won't provide you with the best quote, it just might that when you run a comparison that it is more general than specialist.
They are not just a comparison website, however, and they do also have access to some specialist providers, so it might well be that you could find the exact product that you need by giving their services a try.
They claim that they have access to some providers that you would not find elsewhere too, so they really are worth a try if you want to find the best product available.
Or use the free quote tools here.

Four Counties
Four Counties is an insurance broker who can help when it comes to landlord building insurance comparison.
They are part of the Towergate Group, who are one of the largest insurance brokers in Europe, so they really do have access to much of the insurance market.
This will help them when it comes to finding a landlord insurance product that will meet your needs. As an insurance broker, Four Counties are committed to matching their customers up with one of their specially selected partners in order to ensure that the customer's needs are fully met with any insurance product that they buy.
They are also committed to keeping costs low, meaning that comparing landlord insurance with them could be totally worth your while.
Visit the Four Counties website.
Or use the free quote tools here.

AXA Landlord Insurance

AXA as an insurer are not on any landlord insurance comparison sites.
They prefer to have new customers go directly to them. That way, they believe that customers can let them know what their requirements are then they can quote them the best price for exactly what they need.
As standard, landlord insurance with AXA includes buildings and property owner's liability cover and there is a range of extras that you can add onto your policy.
These include contents, accidental damage, loss of rental income and employer's liability cover. You can even purchase cover for multiple properties through them, up to a maximum of 10 properties all on one policy.
They can even cover you for more than 10 properties but this has to be arranged over the phone, it can't be done online.


Whilst this is not strictly an insurance comparison service, their website might well be worth a visit to see if you can find the perfect cover.
Visit the AXA Landlord Insurance website.
Or use the free quote tools here.

Ashburnham Insurance Services
Ashburnham Insurance Services provide a quick and easy form for you to complete in order to compare quotes from various different insurance providers.
As one of the best landlord insurance sites, they offer commercial and residential insurance products and they have a range of different products that you can add on to your cover.
Whether you need a rental guarantee product, accidental damage cover or even malicious damage cover, you can find it all with the insurers that work with Ashburnham Insurance Services.


It is difficult to say which is the best landlord insurance comparison site because they all offer different things. In general, each site on the list will be able to show you some of the products that might work for you including the costs.
Before you make your decision, try out a few of the different websites to be sure that the products and prices that they are showing are the best ones to meet your needs.
Visit the Ashburnham Insurance Services website.
Or use the free quote tools here.

So Which Landlord Insurance Comparison Site?

They are a handful of good landlord insurers out there, and it would be great if you could get a quote from them all (if you had the time?).
The next remedy would be going through all the about brokers and direct insurers, or you could use the free tools on UKLI Compare.

Do a free landlord insurance comparison with the best insurers.

Return to the UKLI Compare homepage.

Hit us up on Social media
---