Dial a Drink stirling


DIAL A booze stirling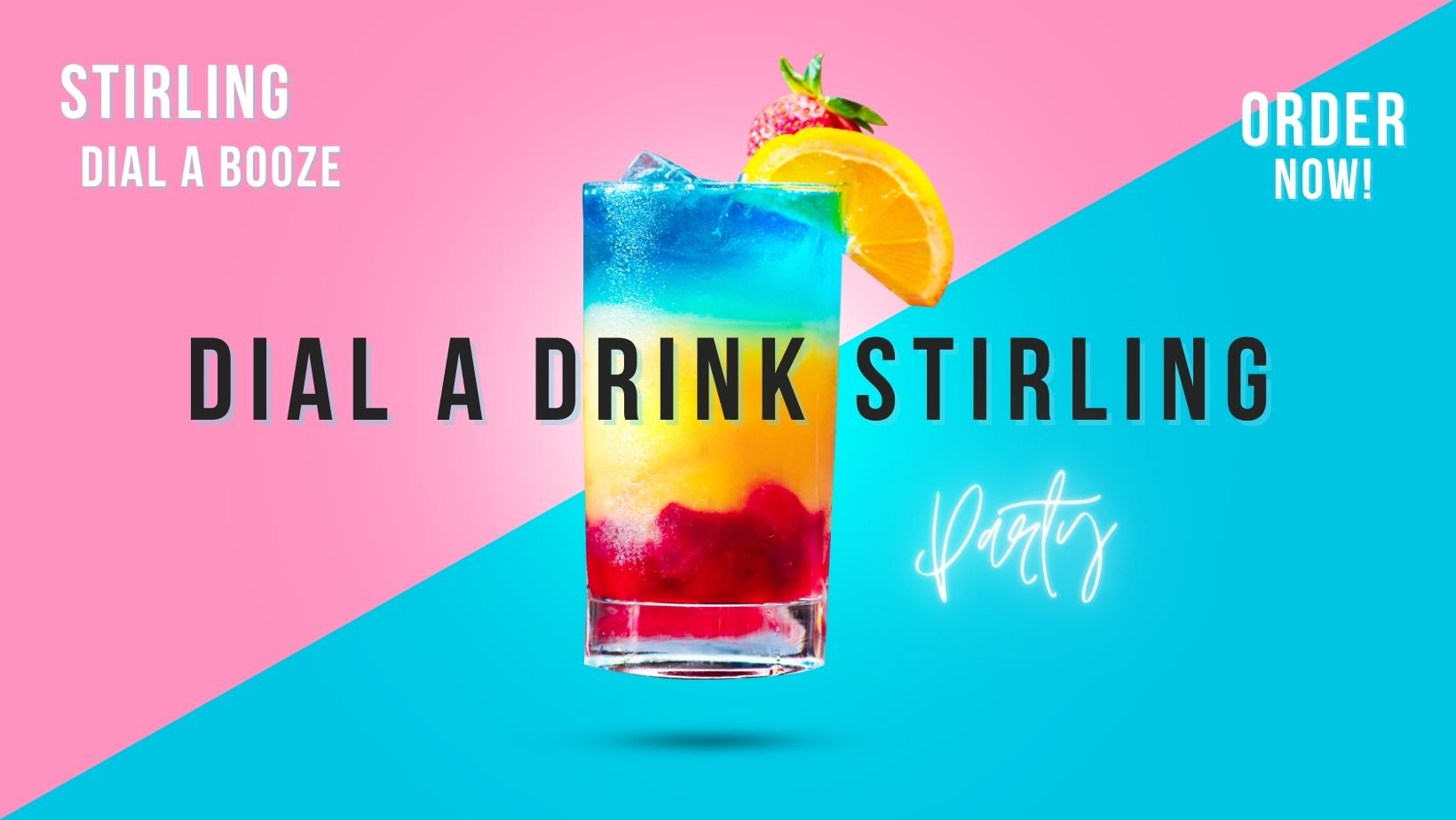 | | | |
| --- | --- | --- |
| Buckfast Tonic Wine - £20 | Eldorado Tonic Wine - £16 | White Wine 13% - £20 |
| Red Wine 13% - £20 | Rose Wine 13% - £20 | Prosecco Wine - £20 |
| Blue Raspberry MD 2020 - £22 | Orange MD 2020 - £22 | Strawberry MD 2020 - £22 |

| | | |
| --- | --- | --- |
| Smirnoff 70cl - £35 or 1L £50 | Glens 70cl - £35 or 1L £45 | Pink Gin 70cl - £35 or 1L £50 |
| Captain Morgan 70cl - £35 or 1L £50 | Jack Daniels 70cl - £40 | Whyte Mackay 70cl - £35  |
| Glengoyne 10 Year Old - £70 | Auchentoshan Single Malt 70Cl - £70 | Glenmorangie  Sle Mlt 70Cl - £75 |

| | | |
| --- | --- | --- |
| Raspberry Sours - £25 | Cherry Sours - £25 | Apple Sours - £25 |
opps, opps, gee me some soops
| | | |
| --- | --- | --- |
| Soops - £6 | Soops - £6 | Soops - £6 |
| | | |
| --- | --- | --- |
| Budweiser 10 Pack - £30 | Stella 10 Pack - £30 | Corona10 Pack - £30 |
| Strongbow 10 Pack - £30 | Strongbow DF 10 Pack - £30 | Fosters 10 Pack - £30 |
| | | |
| --- | --- | --- |
| 20 Club - £20 | 20 Players - £20 | 20 Regal - £20 |
| Elf Bars - £10 | Rolling Tobacco 30g - £30 | ANy fags you want, we'll get for you! |
Salt n Vinegar - £1 Per Pack

Mars Bar - £1

Cheese n Onion - £1 Per Pack

Bounty - £1

Doritoes - £1 Per Pack

Flake- £1
Get your drink delivered straight to your address.  Just text or phone!
---
We accept cash on delivery. If you don't have cash we charge £5 to take you to a close by ATM.
On a Mobile? Just tap the button.
---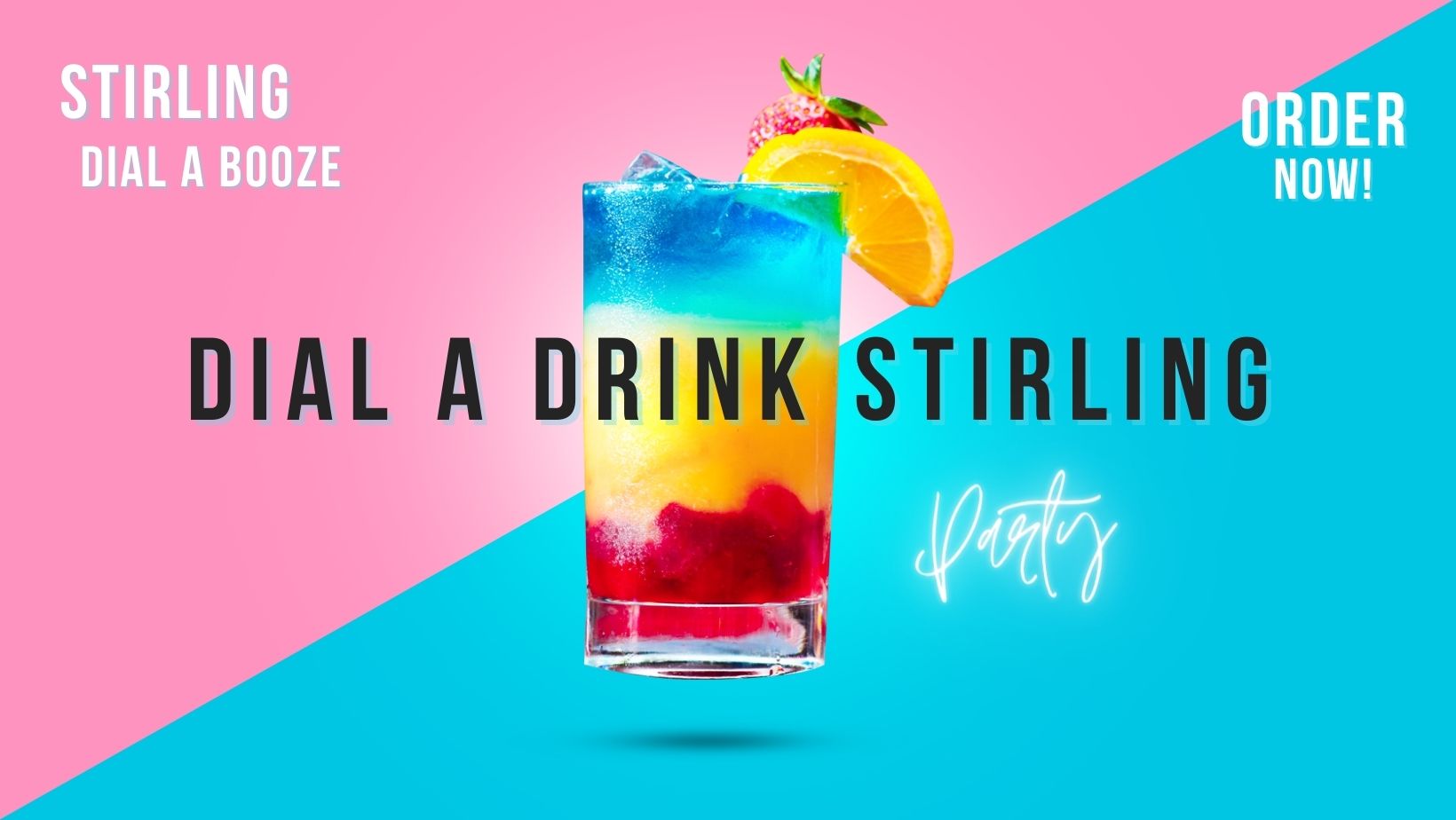 dial a drink stirling: Alcohol delivery - STIRLING, Scotland
Dial a Drink Stirling is a premier drinks delivery service that allows you to enjoy your favourite beverages without stepping out of your door. Offering a wide selection of spirits, wines, beers, and soft drinks, they cater to all tastes and occasions. Operating in the heart of Stirling, they have become a favourite among locals for their swift service, competitive pricing, and extensive range. Whether it's a quiet night in or a lively gathering, Dial a Drink Stirling ensures your refreshments are just a call away.
About Scotland, Stirling
Located in the heart of Scotland, Stirling is an enchanting city steeped in rich history, natural beauty, and vibrant culture. The city is a testament to Scotland's past and present, combining medieval structures, old-world charm, and modern conveniences in an appealing blend.
Firstly, Stirling is famed for its historic Stirling Castle, a majestic fortress that stands proudly atop Castle Hill. This castle, one of the largest and most important in Scotland, offers a glimpse into the lives of past Scottish monarchs and is also the site of numerous historical events.
Next, the city is home to the famed National Wallace Monument. This towering tribute to Sir William Wallace, a Scottish knight who was instrumental in the Wars of Scottish Independence, offers a stirring tribute to bravery and national pride.
In addition to its historical attractions, Stirling is also known for its breathtaking landscapes. From the rolling hills to the serene Loch Lomond and The Trossachs National Park, the city's surrounding areas are a haven for nature lovers.
Furthermore, Stirling is a thriving hub of arts and culture with a thriving music scene, numerous art galleries, and a variety of festivals that take place throughout the year. The Tolbooth and Albert Halls are popular venues for music, theatre, comedy and more.
From historical sites that whisper tales of a bygone era to natural landscapes that captivate with their beauty, Stirling is indeed a city that has something to offer everyone. Discover the charm of Stirling and experience the best of Scotland's history, culture, and natural beauty.
DIAL A DRINK STIRLING Delivery?
---
---
SOME AMUSEMENT IN Stirling
Get you alcohol delivery from dial a booze Stirling.

Hit us up on Social media
---