Dial a Drink Rutherglen / DIAL A BOOZE RUTHERGLEN

---
| | | |
| --- | --- | --- |
| Buckfast Tonic Wine - £20 | Eldorado Tonic Wine - £16 | White Wine 13% - £20 |
| Red Wine 13% - £20 | Rose Wine 13% - £20 | Prosecco Wine - £20 |
| Blue Raspberry MD 2020 - £22 | Orange MD 2020 - £22 | Strawberry MD 2020 - £22 |

| | | |
| --- | --- | --- |
| Smirnoff 70cl - £35 or 1L £50 | Glens 70cl - £35 or 1L £45 | Pink Gin 70cl - £35 or 1L £50 |
| Captain Morgan 70cl - £35 or 1L £50 | Jack Daniels 70cl - £40 | Whyte Mackay 70cl - £35  |
| Glengoyne 10 Year Old - £70 | Auchentoshan Single Malt 70Cl - £70 | Glenmorangie  Sle Mlt 70Cl - £75 |

| | | |
| --- | --- | --- |
| Raspberry Sours - £25 | Cherry Sours - £25 | Apple Sours - £25 |
opps, opps, gee me some soops
| | | |
| --- | --- | --- |
| Soops - £6 | Soops - £6 | Soops - £6 |
| | | |
| --- | --- | --- |
| Budweiser 10 Pack - £30 | Stella 10 Pack - £30 | Corona10 Pack - £30 |
| Strongbow 10 Pack - £30 | Strongbow DF 10 Pack - £30 | Fosters 10 Pack - £30 |
| | | |
| --- | --- | --- |
| 20 Club - £20 | 20 Players - £20 | 20 Regal - £20 |
| Elf Bars - £10 | Rolling Tobacco 30g - £30 | ANy fags you want, we'll get for you! |
Salt n Vinegar - £1 Per Pack

Mars Bar - £1

Cheese n Onion - £1 Per Pack

Bounty - £1

Doritoes - £1 Per Pack

Flake- £1
Get your drink delivered straight to your address.  Just text or phone!
---
We accept cash on delivery. If you don't have cash we charge £5 to take you to a close by ATM.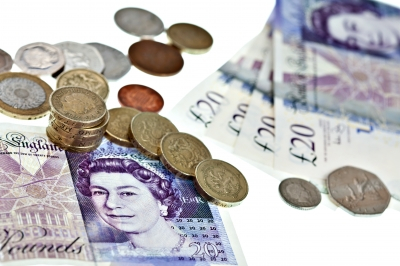 On a Mobile? Just tap the button.
---
Dial a Drink Rutherglen: Getting Booze Dropped Off in Rutherglen
At Dial a Drink Rutherglen, we believe in making your evenings enjoyable and hassle-free. Say goodbye to long queues at the liquor store, and embrace the convenience of having your favourite beverages delivered straight to your doorstep.
Our team is committed to providing prompt and reliable service, ensuring your order reaches you in perfect condition and at the perfect temperature. So go ahead, place your order with Dial a Drink in Rutherglen today, and let us help you kick start your evening the right way.
Explore Rutherglen: A City of Culture and Convenience
Rutherglen, one of the most dynamic suburbs of Glasgow, offers a unique blend of culture, history, and modern convenience. From the medieval Rutherglen Castle to the bustling Main Street, there's something for everyone in this vibrant city.
High Street: The Heart of Rutherglen
As the city's main thoroughfare, High Street is lined with a vast array of shops, restaurants, and historic landmarks. It's the perfect place to enjoy a leisurely stroll, indulge in some retail therapy, or simply soak up Rutherglen's vibrant atmosphere.
Rutherglen Castle: A Historical Gem
The Rutherglen Castle, although mostly in ruins, stands as a testament to the city's rich history. It's a must-visit for history enthusiasts keen to delve into Rutherglen's past.
Convenient Services: Dial a Drink Rutherglen
In the midst of this cultural richness, Rutherglen also offers modern conveniences like Dial a Drink Rutherglen. This service is perfect for those looking to enjoy a cosy evening at home without the hassle of stepping out to get their favourite drink. Why not give it a try next time you're in Rutherglen?
So whether you're drawn by history, charmed by the bustling High Street, or looking for modern conveniences, Rutherglen has something to offer. Plan your visit today and experience the city's charm for yourself.
We look forward to welcoming you in Rutherglen!
Enjoy the Finest Drinks Delivered to Your Doorstep with Dial a Drink Rutherglen
At Dial a Drink Rutherglen, we offer an extensive selection of beer, wine and spirits from around the world. Our friendly staff are always on hand to help you find the perfect tipple, and our commitment to quality ensures that your order will be delivered to your door in perfect condition.
So go ahead and make your evening more special with Dial a Drink Rutherglen. From smooth spirits to sparkling champagnes, we have something for every occasion.
Experience Rutherglen: Activities and Attractions
Rutherglen offers a plethora of activities for both residents and visitors alike. The Town Hall, an 1862 historic building, hosts a variety of events, concerts, and theatrical performances, providing a lively hub for culture and arts.
Nature enthusiasts will find solace in the serene Overtoun Park. Known for its beautiful gardens, children's play area, and a tranquil pond home to a variety of local wildlife, Overtoun Park offers an oasis of calm in the heart of Rutherglen.
For sports lovers, Rutherglen Lawn Tennis Club is more than a century old institution that encourages people of all ages to enjoy tennis. They offer coaching and competitive opportunities in a friendly and welcoming environment.
After a day of exploring, be sure to try some local Scottish delicacies in Rutherglen's many eateries. From traditional haggis to freshly caught seafood, Rutherglen's restaurants serve up a feast for the senses.
And of course, let's not forget, your day can end on a high note with a bottle of your favourite drink delivered right to your doorstep by Dial a Drink Rutherglen. It's the perfect way to unwind and relax in this charming city. Rutherglen is waiting for you to explore and enjoy all it has to offer!
Drinking Around Rutherglen, Glasgow
Rutherglen, a picturesque town situated on the outskirts of Glasgow, boasts a varied and vibrant drinking scene - making it a must-visit for beverage enthusiasts. In the heart of the town, you'll find traditional pubs such as 'The Anvil' and 'The Stirrup Stane,' where you can sample an array of local ales and whiskies in an atmosphere brimming with old-world charm.
For those seeking something a bit different, Rutherglen is also home to the award-winning 'King's Park Hotel' which features a well-stocked bar offering an impressive selection of fine wines, craft beers, and artisanal cocktails. This thriving beverage scene, combined with the town's friendly locals and rich history, make Rutherglen an ideal destination for a memorable drinking experience. So why not take a trip to Rutherglen this weekend? You won't be disappointed!
Order From Dial a Drink Rutherglen
Whether you're a history buff, a shopper, an outdoor enthusiast, a foodie, or a drink connoisseur, Rutherglen truly has something to offer for everyone. Its rich history and vibrant contemporary life coalesce to create a unique experience that leaves a lasting impression. And when it's time to wind down for the evening, trust Dial a Drink Rutherglen to provide you with your favourite beverages, delivered right to your doorstep, ensuring your day ends on a perfect note. We invite you to explore Rutherglen – a city that beautifully encapsulates the spirit of Scotland. See you soon!
---
Order tonight from dial a drink Rutherglen and get your delivery.

---
AREAS WE DELIVER IN GLASGOW
Order booze in Clydebank  - Castlemilk - Bishopbriggs - Rutherglen - East End Glasgow - Paisley - Bishopbriggs - Kirkintilloch - Queenzieburn and all over Alcohol Delivery Glasgow,  And in Lanarkshire - Coatbridge - Airdrie.
---
---
Hit us up on Social media
---