Dial a Drink Coatbridge | DIAL A BOOZE COATBRIDGE

---
| | | |
| --- | --- | --- |
| Buckfast Tonic Wine - £20 | Eldorado Tonic Wine - £16 | White Wine 13% - £20 |
| Red Wine 13% - £20 | Rose Wine 13% - £20 | Prosecco Wine - £20 |
| Blue Raspberry MD 2020 - £22 | Orange MD 2020 - £22 | Strawberry MD 2020 - £22 |

| | | |
| --- | --- | --- |
| Smirnoff 70cl - £35 or 1L £50 | Glens 70cl - £35 or 1L £45 | Pink Gin 70cl - £35 or 1L £50 |
| Captain Morgan 70cl - £35 or 1L £50 | Jack Daniels 70cl - £40 | Whyte Mackay 70cl - £35  |
| Glengoyne 10 Year Old - £70 | Auchentoshan Single Malt 70Cl - £70 | Glenmorangie  Sle Mlt 70Cl - £75 |

| | | |
| --- | --- | --- |
| Raspberry Sours - £25 | Cherry Sours - £25 | Apple Sours - £25 |
opps, opps, gee me some soops
| | | |
| --- | --- | --- |
| Soops - £6 | Soops - £6 | Soops - £6 |
| | | |
| --- | --- | --- |
| Budweiser 10 Pack - £30 | Stella 10 Pack - £30 | Corona10 Pack - £30 |
| Strongbow 10 Pack - £30 | Strongbow DF 10 Pack - £30 | Fosters 10 Pack - £30 |
| | | |
| --- | --- | --- |
| 20 Club - £20 | 20 Players - £20 | 20 Regal - £20 |
| Elf Bars - £10 | Rolling Tobacco 30g - £30 | ANy fags you want, we'll get for you! |
Salt n Vinegar - £1 Per Pack

Mars Bar - £1

Cheese n Onion - £1 Per Pack

Bounty - £1

Doritoes - £1 Per Pack

Flake- £1
Get your drink delivered straight to your address.  Just text or phone!
---
We accept cash on delivery. If you don't have cash we charge £5 to take you to a close by ATM.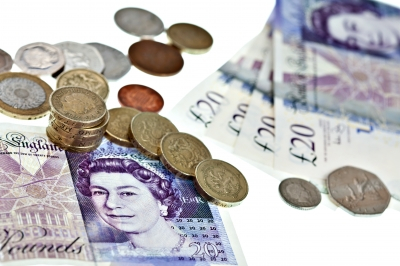 On a Mobile? Just tap the button.
---
Dial a Drink Coatbridge / DIAL A booze Coatbridge
Hello there, and let me introduce you to an exceptional service, Dial a Drink Coatbridge. This service is your go-to solution for all your drink needs in Coatbridge. Whether you're yearning for a glass of wine to unwind after a long day, or need a range of beverages to delight your guests at a party,
Offering a wide selection of drinks, from exquisite wines and spirits to popular soft drinks, and delivering them right to your doorstep, this service ensures ultimate convenience and satisfaction.


No more last-minute runs to the corner shop - with Dial a Drink Coatbridge, your favourite drinks are just a phone call away!
So why wait?
Phone dial a drink Coatbridge today!
The Socioeconomic Impact of Buckfast Tonic Wine on Coatbridge
The Origin of Buckfast Tonic Wine in Coatbridge
Buckfast Tonic Wine, colloquially known as 'Buckie', might not be the first thing that springs to mind when one thinks of Coatbridge. Still, the truth is that this unique beverage is inexplicably linked with the town. The origins of Buckfast Tonic Wine in Coatbridge are rather interesting, spanning back several decades.
The potent tonic wine, infused with caffeine, has its roots within the Benedictine monks of Buckfast Abbey, in Devon, England.
However, it found an unexpected home amongst the residents of Coatbridge, a town located in North Lanarkshire, Scotland. The drink's strong taste and potent effects quickly earned it a place in the hearts (and high-streets) of the locals. As the consumption of Buckfast Tonic Wine grew, so did its cultural and economic footprint, firmly entrenching it as a significant part of the Coatbridge community.
delivery areas in coatbridge
Dial a Drink Kirkwood

Kirkwood is a small suburb nestled in the town of Coatbridge, North Lanarkshire, Scotland. Despite its compact size, it is home to a vibrant community and a rich tapestry of history. In terms of religious architecture, the area boasts several notable churches that serve as pillars of the community. These include the St. Augustine's Church, a stunning testament to Gothic Revival architecture, and the Coatbridge Baptist Church, a warm and inviting place of worship. Each of these churches not only serves as a religious hub for the local community but also contributes to the rich historical and cultural landscape of Kirkwood.
Dial a dink Kirkwood ordering service to your front door.
Dial a Drink Kirkshaws
When using dial a drink Kirkshaws, you might also want to know about the area.
Kirkshaws is a suburb located within Coatbridge in the North Lanarkshire area of Scotland. Known for its rich iron and steel production history, Coatbridge, including Kirkshaws, is an integral part of the industrial heartland of Scotland. As of the last census, the population of Kirkshaws is part of the larger Coatbridge population, which stands at approximately 43,170. The exact population of Kirkshaws isn't available due to its status as a suburb within the larger Coatbridge area.
Phone or text dial a booze Kirkshaws right here.
Dial a drink Whifflet
Read some stuff on while your waiting in dial a drink Whifflet.
Whifflet, a district of Coatbridge in North Lanarkshire, Scotland, carries its unique mix of charm and challenges. On one hand, it boasts a rich industrial history, reflected in the remnants of the once booming ironworks and a strong sense of community. On the other hand, like many areas with such a deep-set industrial past, Whifflet continues to grapple with socio-economic issues, including unemployment and urban decline. Nevertheless, the resilient spirit of its inhabitants and the sense of shared history make Whifflet a truly distinctive piece of Lanarkshire's rich tapestry.
Text dial a booze Whifflet for an order.
Dial a Drink Carnbroe
Some interesting inspiration while Dial a Drink Carnbroe, delivers your booze.
Carnbroe is a small, welcoming village located in North Lanarkshire, Scotland. The local shops in Carnbroe offer you a variety of services and goods tailored to meet your daily needs. From fresh at the local grocer, to pharmaceuticals at the chemist, and a diverse selection of books at the local bookstore. With these shops in proximity, you have access to all necessities within a short stroll of your doorstep. Additionally, the local shops are crucial community hubs where locals gather, supporting and fostering a sense of camaraderie and connection within Carnbroe.
Dial a Drink Carnbroe, ordering online by phone or text.

Dial a Drink Dundyvan
Dial a Drink Sikeside
Dial a Drink Rosehall
Dial a Drink Shawhead
Dial a Drink Greenend
Dial a Drink Barrowfield
Dial a Drink Old Monkland
Dial a Drink Cuparhead
Dial a Drink North Coatbridge
Dial a Drink Drumpellier
Dial a Drink Townhead
Dial a Drink Espieside
Dial a Drink Gartsherrie
Dial a Drink Greenhill
Dial a Drink Parklands
Dial a Drink Blairhill
Dial a Drink Sunnyside
Dial a Drink Cliftonville
Dial a Drink Coatdyke
Dial a Drink Central Coatbridge
Dial a Drink Dunbeth
Dial a Drink Langloan
Dial a Drink Summerlee
Dial a Drink Victoria Park
Dial a Drink Whitelaw
Exploration of how Buckfast Tonic Wine found its beginnings in Coatbridge.
The story of Buckfast Tonic Wine in Coatbridge is truly emblematic of the town's unique spirit. It began in the late 20th century when local off-licences began stocking the Devon-produced wine to meet the demand for inexpensive, potent alcoholic beverages. As word spread about the wine's unique blend of high alcohol content and caffeine, it quickly became popular among the town's residents.
The drink's affordability and energising effects made it a hit, particularly among the town's younger demographic. Buckfast Tonic Wine soon found itself woven into the fabric of Coatbridge's nightlife and social events, solidifying its status as a cultural icon within the town. Not just limited to social events, the 'Buckie' also found a place in the day-to-day life of Coatbridge residents, marking significant life events, celebrations, and even the occasional commiserations.
Thus, what started as a simple addition to the inventory of local off-licences grew to become a defining feature of the Coatbridge community, shaping the town's cultural and economic landscape.
Buckfast Tonic Wine and Local Businesses

Buckfast Tonic Wine's popularity in Coatbridge has inevitably had a substantial impact on local businesses. 


Corner shops and off-licences across the town have reaped the benefits of the continuous demand for 'Buckie'. It is prominently displayed in store windows and often kept behind the counter, ready for the steady stream of customers seeking their Buckfast fix.


The sale of Buckfast Tonic Wine has become a significant revenue stream for many local businesses, contributing to their survival and growth amidst challenging economic conditions.


Furthermore, the high demand for 'Buckie' has opened up opportunities for local distributors, adding another layer to its economic impact. However, this boon for businesses is not without controversy, as questions are raised about social responsibility and the wider implications of promoting a high-alcohol, high-caffeine beverage.


Nonetheless, Buckfast Tonic Wine remains an integral part of the commercial landscape in Coatbridge, a testament to the town's unique relationship with this potent tonic wine.
Discussion on the demand for Buckfast Tonic Wine in the town and its impact on local businesses.
The demand for Buckfast Tonic Wine in Coatbridge has proven to be a steady force, a testament to the beverage's ingrained presence in the local culture. The 'Buckie', as it affectionately known, has proven to be more than just a drink, becoming a symbol of celebration, camaraderie, and local identity.
This incessant demand has led to an economic ripple effect for local businesses. Off-licences and corner shops, in particular, have experienced a consistent revenue stream from the sale of this tonic wine. In addition to sales, Buckfast has also indirectly contributed to the local economy by creating opportunities for distribution and stocking, therefore fostering a local ecosystem that thrives on its popularity.


However, it's important to acknowledge the challenges this presents, with local businesses grappling with the ethical implications of profiting from a high-alcohol, high-caffeine beverage.
Amidst these complexities, the relationship between Buckfast Tonic Wine and Coatbridge remains strong, shaping the town's commercial and cultural landscape.
Reflection on the unique relationship between Coatbridge and Buckfast Tonic Wine
The relationship between Coatbridge and Buckfast Tonic Wine is a fascinating study in local culture and its influence on economic dynamics. This tonic wine, affectionately referred to as 'Buckie', has transcended its humble origin as a beverage to become a powerful cultural symbol within the town. Its popularity has shaped social norms and practices while simultaneously driving economic activity, particularly in the retail and distribution sectors.
Yet, beneath the surface of this seemingly symbiotic relationship lie contentious debates about the social and health implications of 'Buckie'. The drink's high alcohol and caffeine content have raised concerns about public health and social responsibility. Despite these debates, the bond between Coatbridge and Buckfast Tonic Wine endures, demonstrating the complex and often multifaceted nature of local cultural phenomena.
Final thoughts on the future of Buckfast Tonic Wine in Coatbridge.
The future of Buckfast Tonic Wine in Coatbridge is likely to be as dynamic and spirited as its past. This potent tonic wine is deeply entwined in the town's cultural fabric, shaping its economic and social landscapes. As conversations around health and social responsibility gain momentum, it is plausible that local businesses and government agencies may come under increased pressure to manage and potentially regulate the sale of 'Buckie'.
However, the resilience and adaptability of the Coatbridge community suggest that they will find a way to maintain their unique relationship with Buckfast Tonic Wine, while navigating the complexities of these emerging challenges. Ultimately, while the specifics may change, Buckfast Tonic Wine's place in the heart and high-streets of Coatbridge seems secure for the foreseeable future.
Have You Heard of Dial a Drink Coatbridge?
An offshoot of the Buckfast Tonic Wine phenomenon in Coatbridge is Dial a Drink Coatbridge, which has been operating for more-than two decades. This local delivery service allows residents to order their favourite drinks from the comfort of their own homes. From soft drinks to spirits, the team at Dial a Drink are well-known for stocking an extensive range of alcoholic drinks.
Examination of how local off-licences and corner shops have become outlets for Buckfast Tonic Wine
Local off-licences and corner shops have become vital cogs in the distribution network of Buckfast Tonic Wine in Coatbridge.


These small businesses have embraced the popularity of 'Buckie' and made it a fixture of their product offering. It's not uncommon to see bottles of Buckfast prominently displayed in shop windows, enticing passers-by with its distinctive green bottle and yellow label.


This visibility reflects the cultural significance of the tonic wine, effectively turning these shops into physical embodiments of the town's unique relationship with Buckfast. Moreover, the high demand ensures a continuous revenue stream from Buckfast sales, which can often contribute substantially to a shop's overall turnover.


Some stores have even reported that Buckfast sales can account for up to 40% of their total alcohol sales, highlighting the beverage's importance to their business model.


Despite the ongoing debates around the drink's high alcohol and caffeine content, these outlets continue to stock and sell Buckfast, attesting to the enduring sway of this cultural icon.
Dial a drink Coatbridge and dial a booze Coatbridge.
---
Order tonight from dial a drink Coatbridge and get your delivery.

---
AREAS WE DELIVER IN GLASGOW
Order booze in Clydebank  - Castlemilk - Bishopbriggs - Rutherglen - East End Glasgow - Paisley - Bishopbriggs - Kirkintilloch - Queenzieburn and all over Alcohol Delivery Glasgow,  And in Lanarkshire - Coatbridge - Airdrie.
---
Please drink responsibility - Drink Aware
Hit us up on Social media
---