Dial a Drink Queenzieburn /

Dial a Booze Queenzieburn



---
| | | |
| --- | --- | --- |
| Buckfast Tonic Wine - £20 | Eldorado Tonic Wine - £16 | White Wine 13% - £20 |
| Red Wine 13% - £20 | Rose Wine 13% - £20 | Prosecco Wine - £20 |
| Blue Raspberry MD 2020 - £22 | Orange MD 2020 - £22 | Strawberry MD 2020 - £22 |

| | | |
| --- | --- | --- |
| Smirnoff 70cl - £35 or 1L £50 | Glens 70cl - £35 or 1L £45 | Pink Gin 70cl - £35 or 1L £50 |
| Captain Morgan 70cl - £35 or 1L £50 | Jack Daniels 70cl - £40 | Whyte Mackay 70cl - £35  |
| Glengoyne 10 Year Old - £70 | Auchentoshan Single Malt 70Cl - £70 | Glenmorangie  Sle Mlt 70Cl - £75 |

| | | |
| --- | --- | --- |
| Raspberry Sours - £25 | Cherry Sours - £25 | Apple Sours - £25 |
opps, opps, gee me some soops
| | | |
| --- | --- | --- |
| Soops - £6 | Soops - £6 | Soops - £6 |
| | | |
| --- | --- | --- |
| Budweiser 10 Pack - £30 | Stella 10 Pack - £30 | Corona10 Pack - £30 |
| Strongbow 10 Pack - £30 | Strongbow DF 10 Pack - £30 | Fosters 10 Pack - £30 |
| | | |
| --- | --- | --- |
| 20 Club - £20 | 20 Players - £20 | 20 Regal - £20 |
| Elf Bars - £10 | Rolling Tobacco 30g - £30 | ANy fags you want, we'll get for you! |
Salt n Vinegar - £1 Per Pack

Mars Bar - £1

Cheese n Onion - £1 Per Pack

Bounty - £1

Doritoes - £1 Per Pack

Flake- £1
Get your drink delivered straight to your address.  Just text or phone!
---
We accept cash on delivery. If you don't have cash we charge £5 to take you to a close by ATM.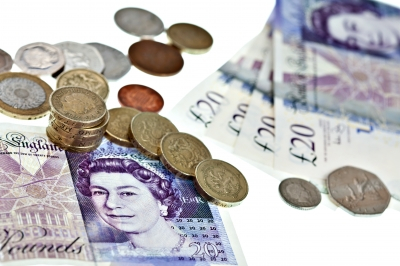 On a Mobile? Just tap the button.
---
Dial a Drink Queenzieburn
Dial a Drink Queenzieburn /
Dial a Booze Queenzieburn
Dial a Booze Queenzieburn: Order Booze To Your Front or Back Door in Queenzieburn
A Night Out In The Comfort Of Your Own Home
Imagine this: A Friday night, your favourite music, good company, and a glass of fine wine or a chilled beer in your hand – all without stepping foot outside your door in Queenzieburn! Sounds unreal? Not anymore, thanks to Dial a Booze Queenzieburn.
We understand that sometimes you just want to kick back and relax at home without the hassle of heading out to the local off-license or supermarket. That's where Dial a Drink QUEENZIEBURN comes in. We offer an easy, convenient, and efficient way to order your favourite alcoholic beverages online, right from the comfort of your couch.
With a comprehensive range of spirits, beers, wines, and non-alcoholic beverages, we cater to every taste and preference. Our aim is to bring the bar to you, allowing you to spend less time worrying about your drink supply and more time enjoying your night in. So, next time you're planning a quiet evening in or hosting a gathering, remember Dial a Drink QUEENZIEBURN - your trusted partner for a fun, hassle-free night in.
About Queenzieburn
Nestled in the heart of Lanarkshire, Scotland, Queenzieburn is a treasure trove waiting to be discovered. This quaint little village, with its rich history and scenic landscapes, offers something for everyone.


The natural beauty of Queenzieburn is a sight to behold. Whether you are a dedicated hiker or someone seeking tranquillity, the rolling hills and flowing streams provide a perfect backdrop for your adventures. For history buffs, the village's roots date back to the early 20th century, with stories that echo through the generations.


Spend a day exploring the local attractions, such as the famous Kilsyth Hills, where you can enjoy breathtaking views of the surrounding areas. The local wildlife is a sight to behold, with numerous bird species making the area their home.


But it's not just the stunning landscapes that make Queenzieburn special. The real heart of the village lies in its friendly community. Here, neighbours become friends, and visitors are welcomed with open arms. The local establishments, with their characteristic Scottish hospitality, offer a range of delicious fare that's certain to satisfy your gastronomical desires.


Whether you're looking for a peaceful getaway or seeking to immerse yourself in a rich cultural experience, Queenzieburn, Lanarkshire, is a destination that should not be overlooked. Come, explore, and fall in love with this charming Scottish village.


As you stroll through the winding roads of Queenzieburn, you'll notice the street names that echo its rich heritage and local folklore. Each name is a chapter in the village's compelling story.


For instance, Main Street, the heart of the village, is where the local communities converge. From the quaint shops to the cosy pubs, it's a bustling hub of activity, preserving the charm of the bygone era.


Burngreen Brae, another notable road, is an ode to the village's scenic beauty. The name 'Brae' denotes a hill in Scots, and a walk along this road provides sweeping views of the stunning landscapes that Queenzieburn is renowned for.


Lastly, there's Nethercraigs Drive, a name that takes you closer to the local lore. 'Craigs' signifies cliffs or rocks in Scots, and this road is situated near the rocky hillside, providing a glimpse into the village's natural terrain and its geological past.


Indeed, the street names of Queenzieburn, Lanarkshire, are much more than identifiers. They are a reflection of the village's identity, and an invitation to explore the richness that lies in its landscapes, history, and culture.
DIAL A BOOZE Queenzieburn PRICES
For those looking for a pint at the end of the day, Queenzieburn, Lanarkshire, also has you covered.
The village is home to several local pubs, each with its unique character and charm. But what if you prefer to enjoy a drink in the comfort of your accommodation?
The local 'Dial-a-booze' service is here to serve you.
This convenient service allows you to order your choice of alcohol, be it a bottle of Scotland's finest whisky, a pint of beer, or a bottle of wine, and have it delivered directly to your doorstep. So, whether you're planning a wee night in or a small gathering with friends, the 'Dial-a-booze' service in Queenzieburn ensures that your favourite drinks are only a phone call away.
Let Queenzieburn cater to your needs, while you sit back, relax, and soak in the unique charm of this Scottish village.
---
Order tonight from dial a drink Queenzieburn and get your delivery.

---
AREAS WE DELIVER IN GLASGOW
Order booze in Clydebank  - Castlemilk - Bishopbriggs - Rutherglen - East End Glasgow - Paisley - Bishopbriggs - Kirkintilloch - Queenzieburn and all over Alcohol Delivery Glasgow,  And in Lanarkshire - Coatbridge - Airdrie.
---
Please drink responsibility - Drink Aware
Hit us up on Social media
---