dial a drink bishopbriggs / DIAL A BOOZE BISHOPBRIGGS

---
| | | |
| --- | --- | --- |
| Buckfast Tonic Wine - £20 | Eldorado Tonic Wine - £16 | White Wine 13% - £20 |
| Red Wine 13% - £20 | Rose Wine 13% - £20 | Prosecco Wine - £20 |
| Blue Raspberry MD 2020 - £22 | Orange MD 2020 - £22 | Strawberry MD 2020 - £22 |

| | | |
| --- | --- | --- |
| Smirnoff 70cl - £35 or 1L £50 | Glens 70cl - £35 or 1L £45 | Pink Gin 70cl - £35 or 1L £50 |
| Captain Morgan 70cl - £35 or 1L £50 | Jack Daniels 70cl - £40 | Whyte Mackay 70cl - £35  |
| Glengoyne 10 Year Old - £70 | Auchentoshan Single Malt 70Cl - £70 | Glenmorangie  Sle Mlt 70Cl - £75 |

| | | |
| --- | --- | --- |
| Raspberry Sours - £25 | Cherry Sours - £25 | Apple Sours - £25 |
opps, opps, gee me some soops
| | | |
| --- | --- | --- |
| Soops - £6 | Soops - £6 | Soops - £6 |
| | | |
| --- | --- | --- |
| Budweiser 10 Pack - £30 | Stella 10 Pack - £30 | Corona10 Pack - £30 |
| Strongbow 10 Pack - £30 | Strongbow DF 10 Pack - £30 | Fosters 10 Pack - £30 |
| | | |
| --- | --- | --- |
| 20 Club - £20 | 20 Players - £20 | 20 Regal - £20 |
| Elf Bars - £10 | Rolling Tobacco 30g - £30 | ANy fags you want, we'll get for you! |
Salt n Vinegar - £1 Per Pack

Mars Bar - £1

Cheese n Onion - £1 Per Pack

Bounty - £1

Doritoes - £1 Per Pack

Flake- £1
Get your drink delivered straight to your address.  Just text or phone!
---
We accept cash on delivery. If you don't have cash we charge £5 to take you to a close by ATM.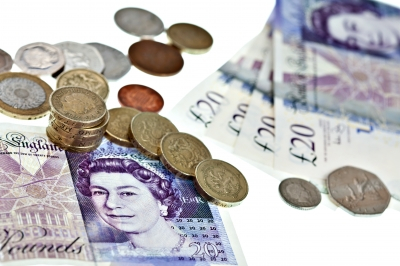 On a Mobile? Just tap the button.
---
dial a drink bishopbriggs
Dial a Drink Bishopbriggs / DIAL A booze BISHOPBRIGGS
Order from Dial a Drink Bishopbriggs
Bishopbriggs dial a drink service is a fast and reliable service to the people in Bishopbriggs.
Best Drinking Spots in Bishopbriggs: A Local's Guide
As the evening light begins to wane over Bishopbriggs, the town's vibrant drinking scene comes alive. An intriguing blend of tradition and modernity, the pub culture here is something every local and visitor should experience.
Traditional Pubs for the Ale Aficionado
The town boasts some of the finest traditional pubs in the region, where you can savour the taste of locally brewed ales in a cosy, friendly atmosphere. The Bishop's Arms, a stalwart of the community for generations, offers a charming ambience and a selection of fine ales that will satisfy even the most discerning drinker.
Chic Wine Bars for the Sophisticated Palate
For those who prefer wine, Bishopbriggs doesn't disappoint. Vino Veritas is a chic wine bar that offers a wide selection of wines from around the world. The sommeliers here are always happy to guide you through their extensive wine list, ensuring you find the perfect bottle to suit your tastes.
Cocktail Bars for the Adventurous
Adventurous drinkers will love the town's trendy cocktail bars. Mix & Match, a modern bar known for its innovative cocktail menu, has become a favourite haunt for locals and visitors alike.
Here, you can watch skilled bartenders craft your cocktail with flair, adding another layer of intrigue to your drinking experience.
Dial a dial Drink Bishopbriggs ordering service - see the menu above you.
Ready to Order from Dial a Drink Bishopbriggs
So, whether you're a local looking for new spots to explore or a visitor keen on immersing yourself in the local culture, Bishopbriggs' drinking scene is sure to impress. From traditional pubs to trendy cocktail bars, there's a spot for every drinker in Bishopbriggs. Cheers!Dial-A-Drink in Bishopbriggs: A Convenient Nightcap Solution


As the last call echoes through the traditional pubs and chic cocktail lounges in Bishopbriggs, a different drinking trend starts to stir. Dial-A-Drink services have become something of a nightcap revolution in this vibrant town, offering tipplers a convenient solution to continue the merriment even when the pubs close.


The appeal of Dial-A-Drink in Bishopbriggs is manifold. Firstly, it's all about convenience. Not everyone is in the mood to call it a night just because the pubs have shut their doors. Dial-A-Drink services cater to those late-night owls, providing easy and swift delivery of their favourite tipples right to their doorstep.


Secondly, Dial-A-Drink boasts an extensive selection of drinks that includes everything, from the local ales savoured in the town's pubs to the sophisticated wines and adventurous cocktails that the watering holes offer. The broad choice allows everyone to find their preferred beverage, ensuring that the party doesn't end until they want it to.
Order drink from Dial A Drink Bishopbriggs
Have a look at the menu, count it up and make sure you have the cash to pay for it - then phone the number on the menu.
After a night out, it's safer to stay put rather than venture out for a nocturnal drink run. With Dial-A-Drink, residents and visitors can enjoy their late-night libations in the comfort and safety of their own homes, making it a responsible way to extend the evening's celebrations.
Dial-A-Drink services in Bishopbriggs have closed the gap between the closing hours of local pubs and the town's thirst for late-night drinks. Offering convenience, choice, and safety, it's no wonder that this innovative service has carved a niche for itself in the town's vibrant drinking culture.
So, when the pubs close their doors, remember that in Bishopbriggs, the night is still young, thanks to Dial A Drink Bishopbriggs.
Cheers, big ears!
---
Order tonight from dial a drink Bishopbriggs and get your delivery.

AREAS WE DELIVER IN GLASGOW
Order booze in Clydebank  - Castlemilk - Bishopbriggs - Rutherglen - East End Glasgow - Paisley - Bishopbriggs - Kirkintilloch - Queenzieburn and all over Alcohol Delivery Glasgow,  And in Lanarkshire - Coatbridge - Airdrie.
---
Please drink responsibility - Drink Aware
Hit us up on Social media
---