Dial a Drink Castlemilk / DIAL A BOOZE CASTLEMILK

---
| | | |
| --- | --- | --- |
| Buckfast Tonic Wine - £20 | Eldorado Tonic Wine - £16 | White Wine 13% - £20 |
| Red Wine 13% - £20 | Rose Wine 13% - £20 | Prosecco Wine - £20 |
| Blue Raspberry MD 2020 - £22 | Orange MD 2020 - £22 | Strawberry MD 2020 - £22 |

| | | |
| --- | --- | --- |
| Smirnoff 70cl - £35 or 1L £50 | Glens 70cl - £35 or 1L £45 | Pink Gin 70cl - £35 or 1L £50 |
| Captain Morgan 70cl - £35 or 1L £50 | Jack Daniels 70cl - £40 | Whyte Mackay 70cl - £35  |
| Glengoyne 10 Year Old - £70 | Auchentoshan Single Malt 70Cl - £70 | Glenmorangie  Sle Mlt 70Cl - £75 |

| | | |
| --- | --- | --- |
| Raspberry Sours - £25 | Cherry Sours - £25 | Apple Sours - £25 |
opps, opps, gee me some soops
| | | |
| --- | --- | --- |
| Soops - £6 | Soops - £6 | Soops - £6 |
| | | |
| --- | --- | --- |
| Budweiser 10 Pack - £30 | Stella 10 Pack - £30 | Corona10 Pack - £30 |
| Strongbow 10 Pack - £30 | Strongbow DF 10 Pack - £30 | Fosters 10 Pack - £30 |
| | | |
| --- | --- | --- |
| 20 Club - £20 | 20 Players - £20 | 20 Regal - £20 |
| Elf Bars - £10 | Rolling Tobacco 30g - £30 | ANy fags you want, we'll get for you! |
Salt n Vinegar - £1 Per Pack

Mars Bar - £1

Cheese n Onion - £1 Per Pack

Bounty - £1

Doritoes - £1 Per Pack

Flake- £1
Get your drink delivered straight to your address.  Just text or phone!
---
We accept cash on delivery. If you don't have cash we charge £5 to take you to a close by ATM.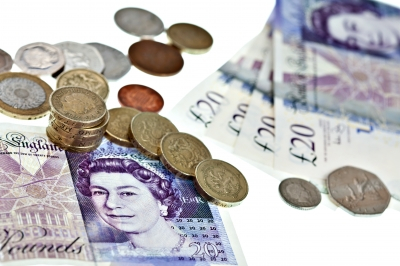 On a Mobile? Just tap the button.
---
dial a drink castlemilk / DIAL A booze CASTLEMILK
Dial a Drink Castlemilk
If you're based in Castlemilk, you'll likely be familiar with the concept of dial-a-drink.
This convenient service has been gaining traction in recent years, offering doorstep deliveries of your favourite alcoholic beverages at any time of the day.


The question is, are these services a cause for celebration or concern in our community?


Let's delve into the potential impact of dial-a-drink on Castlemilk, with a keen focus on its potential correlation to crime rates and alcohol-related issues.
Need a wee drink? Get on the blower to dial a drink Castlemilk.
A Closer Look at Castlemilk, Glasgow: Crime Rates and Alcohol Impact
Nestled on the edge of Glasgow, Castlemilk is a community with a rich history and vibrant culture. However, like many urban areas, Castlemilk has faced its share of challenges over the years, particularly concerning crime rates and the impact of alcohol.


In the past, Castlemilk has had a reputation for high crime rates. However, it's important to look beyond mere statistics and consider the concerted community efforts and initiatives that have been instrumental in promoting safety. Local authorities, community organisations, and residents have been working tirelessly to address these issues, contributing to a significant decrease in crime rates over recent years.


Yet, one cannot discuss the issue of crime without touching on the contributing factors, and in Castlemilk, as in many places, alcohol misuse has been a significant issue. Over-consumption of alcohol can often exacerbate existing socio-economic challenges, leading to higher crime rates and a host of other societal problems.


Efforts to tackle alcohol misuse have been at the forefront of community development in Castlemilk. Education and prevention programs are in place to discourage alcohol abuse and promote responsible drinking. These initiatives, paired with increased access to support services for those struggling with alcohol dependency, are making a tangible impact in the community.


It is essential for us to recognise the progress made in areas like Castlemilk while continuing to support and encourage these initiatives. Together, we can contribute to making our communities safer, healthier, and more prosperous places to live.
Need drink? Just text dial a drink Castlemilk and you'll get an order.
Dial a Drink and Weekend Activities in Castlemilk

dial a drink castlemilk
In a concerted effort to combat alcohol misuse and offer healthier alternatives, Castlemilk has seen a rise in unique initiatives, such as the 'Dial a Drink' service. This service is designed to deliver controlled amounts of alcohol to those of legal drinking age, aiming to moderate consumption and prevent the kind of binge-drinking that can lead to antisocial behaviour and crime.


Despite its well-meaning intentions, the 'Dial a Drink' service has its own set of challenges. For instance, there is the risk of it being misused by individuals struggling with alcohol dependency. Hence, ongoing monitoring and tweaks to the service are crucial to ensure it serves the community in a positive way.


Weekends in Castlemilk, like in many communities, are a time for rest, recreation, and socialising. However, it's not all about indulging in a tipple. The community of Castlemilk is increasingly engaging in a variety of wholesome activities that foster a sense of unity, health, and wellbeing.


Local parks and community centres regularly host family-friendly events, encouraging residents to connect and participate in creative, engaging, and healthy pastimes. Fitness groups and sports clubs are also gaining popularity, as residents embrace the benefits of regular physical activity.


Cultural pursuits are also a favourite weekend pastime, with local art exhibitions, music performances, and culinary fairs enriching the cultural fabric of Castlemilk. These activities provide a platform for local talents to shine and for the community to come together to celebrate their creativity and diversity.


While alcohol continues to play a role in Castlemilk's social scene, it's clear that the community's initiatives to moderate consumption and diversify recreational activities are making a positive impact. The future of Castlemilk is promising, as it continues to evolve into a community that values unity, health, and wellbeing above all.
Need drink? Just text dial a drink Castlemilk and you'll get an order.
Dial a Drink Castlemilk
---
Order tonight from dial a drink Castlemilk and get your delivery.

AREAS WE DELIVER IN GLASGOW
Order booze in Clydebank  - Castlemilk - Bishopbriggs - Rutherglen - East End Glasgow - Paisley - Bishopbriggs - Kirkintilloch - Queenzieburn and all over Alcohol Delivery Glasgow,  And in Lanarkshire - Coatbridge - Airdrie.
---
Hit us up on Social media
---