Dial a Drink Lanarkshire / 

DIAL A booze LANARKSHIRE


DELIVERIES to all NORTH AND SOUTH areas
| | | |
| --- | --- | --- |
| Buckfast Tonic Wine - £20 | Eldorado Tonic Wine - £16 | White Wine 13% - £20 |
| Red Wine 13% - £20 | Rose Wine 13% - £20 | Prosecco Wine - £20 |
| Blue Raspberry MD 2020 - £22 | Orange MD 2020 - £22 | Strawberry MD 2020 - £22 |

| | | |
| --- | --- | --- |
| Smirnoff 70cl - £35 or 1L £50 | Glens 70cl - £35 or 1L £45 | Pink Gin 70cl - £35 or 1L £50 |
| Captain Morgan 70cl - £35 or 1L £50 | Jack Daniels 70cl - £40 | Whyte Mackay 70cl - £35  |
| Glengoyne 10 Year Old - £70 | Auchentoshan Single Malt 70Cl - £70 | Glenmorangie  Sle Mlt 70Cl - £75 |

| | | |
| --- | --- | --- |
| Raspberry Sours - £25 | Cherry Sours - £25 | Apple Sours - £25 |
opps, opps, gee me some soops
| | | |
| --- | --- | --- |
| Soops - £6 | Soops - £6 | Soops - £6 |
| | | |
| --- | --- | --- |
| Budweiser 10 Pack - £30 | Stella 10 Pack - £30 | Corona10 Pack - £30 |
| Strongbow 10 Pack - £30 | Strongbow DF 10 Pack - £30 | Fosters 10 Pack - £30 |
| | | |
| --- | --- | --- |
| 20 Club - £20 | 20 Players - £20 | 20 Regal - £20 |
| Elf Bars - £10 | Rolling Tobacco 30g - £30 | ANy fags you want, we'll get for you! |
Salt n Vinegar - £1 Per Pack

Mars Bar - £1

Cheese n Onion - £1 Per Pack

Bounty - £1

Doritoes - £1 Per Pack

Flake- £1
Get your drink delivered straight to your address.  Just text or phone!
---
We accept cash on delivery. If you don't have cash we charge £5 to take you to a close by ATM.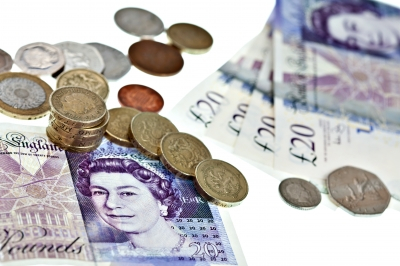 On a Mobile? Just tap the button.
---
Dial a Drink Lanarkshire

Dial a Drink Lanarkshire offer a drink services around North and South Lanarkshire. We deliver to Wishaw and Motherwell and places like Airdrie and Coatbridge.


Other areas covered are places like Bellshill, Shotts and Harthill and everywhere else in the Lanarkshire, Scotland areas. They do it this way so you won't be waiting that long for delivery as some people can wait up to 2 hours for delivery, then you might not be bothered with it.


The service Dial a Drink Lanarkshire provide, waiting time is greatly reduced as their main base is Motherwell, Hamilton and Strathclyde.


We offer 24 hours dial a drink Lanarkshire.
Order & Delivery Times!
Under 1 Hour is The Aim
Hopefully under an hour as delivery is only in the Lanarkshire areas. The drivers say having deliveries just in the same area means times not waited and they try and get the drink to you as soon as possible and because they traffic not that bad at night, it's all good.
So Dial a Drink North Lanarkshire and Dial a Drink South Lanarkshire is covered.
Get a Delivery From Dial a Drink Lanarkshire?
You phone the mobile number or send a Facebook messenger to the Dial a drink Facebook page - click here to go there..
Just a simple message will do.
After Your Message?
Wait, they will get back wither they can deliver or not, they will answer back. Most dial a drink service you contact don't answer back in a timely manner and that's why Dial a Booze in Lanarkshire or you could search for Dial a Drink Wishaw or Dial a Drink Motherwell you look for this logo...
Because it can be confusing as there are so many different Facebook pages all with the Dial a Drink Lanarkshire number, so look for this one.
It's here to stay!
Delivery Confirmation
For delivery confirmation, you will get a text like this;
Delivery Confirmed:
Then send your address in a text like this example;
Anne Davids
22 Field Street
Motherwell
ML1 6TR

Order Cost for instance £50
Confirm the delivery address is correct.


Wait for the driver outside and one person go meet him or her.

What Can I Order?
You can order quite a lot, including drinks like Buckfast Tonic wine, Mad Bog (MD) and all flavours. Also, a range of vodka brands like Smirnoff and Glens and Absolute vodka.
They also have Gin, clear or pink gin and a wee selection of Whisky's including White Mackey and other brands you like. Just ask for the menu before you order.
Also, apple, cherry and raspberry Sourz for a wee shot or two. Other drinks you can order in beer because you can't live without it. Order Budwizer in 440l cans and tenants lager in a full case just for the beer and lager drinkers out there.
Also order 20 Players Superkings, Mayfair and cigarette papers for the rollup.
WHEN THE DRIVER IS OUTSIDE YOUR ADDRESS

For safety reason you will be asked for ONE person to come to the car and meat the Dial a Drink driver.
Give the driver CASH ONLY and you'll get your delivery, and you can give it a wee check before the driver leaves, as mistakes can happen if it's a big order, so don't blame them, text them and they'll sort it out even if they need to bank transfer the cost of missing items.
That's if they can't make it back to you that night.
AND IT ONLY HAPPENS NOW AND AGAIN
Get The Dial a Drink Lanarkshire Number?

PLEASE TEXT SO ADDRESSES & ORDERS DON'T GET MIXED UP.
Just because drivers are on the road and they WILL STOP by the roadside to answer every message that comes in, they run the service well so please no time wasters because you'll be blocked (this is for serious customers only because they look after you).
Get a Dial a Booze Delivery?
Dial a Booze Lanarkshire say they delivery to everywhere across Lanarkshire and they keep it close-knit so they can deliver to areas like Airdrie and other areas such as Avondale, Barony and as far as Biggar, but since they travel far they might ask you for a deposit upfront by bacs.
DO NOT WASTE TIME WITH FAKE I.D OR NO I.D!
Under the age of 18 - you'll need I'D and that's no joke no matter how much you are willing to pay for the drink, no chance!
You May Need To Pay a Small Deposit
You are talking about people money here, £10 into a bank account so we know that the fuel cost is covered just in case we arrive and you don't answer your door doe whatever reason.
Make Payment By Bank Transfer
And you can pay by bank transfer if you have no other mean of making payment. Details will be given to you by the driver and you only do that when you see the drink sitting there in front of you.
Dial a Drink Wishaw?
Wishaw is the closest for Dial a Drink Lanarkshire because all drivers are between Motherwell and Wishaw and surrounding areas. And as you can imagine they can get busy when they cover places like Cambusnethan, Bonkle, Bogside, Garrion Bridge, Morningside, Overtown, Waterloo and lastly, Newmains.
If you live in Wishaw town centre or Waterloo or places like Pather, Tinley Crescent or Netherton, and the drivers know how to get about and the way they advertise with UKLI Compare means you can find them easily online by using location from Google or Facebook.
Dial a Drink Hamilton?
Other areas Dial a Drink Lanarkshire travel to is Blantyre and all over Hamilton, including Fairhill, Burnbank, Ferniegair, Eddlewood, Low Waters, Fairhill, Hillhouse and Meikle Earnock, so you're covered for Dial a Drink Hamilton too.
For Hamilton you can get a dial a booze delivery for Ferniegair, Limekilnburn and Quarter if you live that far out as DADL is based around Wishaw and Motherwell, but it's no problem if you have the cash waiting or like you saw above, you can pay by bank transfer when the driver arrives.
Dial a Drink, Motherwell?
Motherwell isn't far away from Wishaw so the delivery should not be a problem for you. Delivering to areas such as Carfin, Cleland, Dalziel in Motherwell, Hareshaw, Holytown, New Stevenston, Newarthill and as far as Newhouse, if you live there.
You can even get delivery to North Motherwell like places like Forgewood and Motherwell town centre just by phoning the Dial a Drink Motherwell number or use Facebook messenger to send a message and that way is quicker for you.
Dial a Drink, Bellshill?
The just up the road you hit Bellshill and that includes areas like Orbiston and Mossend and delivery is easy to get to you if you phone the driver if you live in Bellshill?
Dial a Drink, Airdrie?
Covering Airdrie is also a bonus and although you can get a delivery to Airdrie, it's not their main area, if you need them, they deliver to areas in Airdrie such as Calderbank, Caldercruix, Chapelhall, Forrestfield, Gartness, Glenmavis, Greengairs, Plains, Riggend, Stand and last but not least, Wattston and Monklands in Airdrie.
And another thing for Airdrie and other places 10 to 20 miles from Wishaw is a delivery fee of £10 is added to your bill and that's for fuel costs - everyone pays it!
Dial a Drink, Lanark?
Lanark is a nice wee town and they love getting a delivery to Lanark no matter where you live, including, Auchenheath, Blackwood, Coalburn, Crossford, Hazelbank, Kirkfieldbank, Kirkmuirhill and the Gow, Lesmahagow and it's £10 delivery fee, including the total cost of your delivery.
And Carstairs if you missed that, lol!
Please allow extra time for a dial a booze delivery to Lanark, especially Lesmahagow and places that far. And you've got to remember if Dial a Drink Lanarkshire say they are coming, they will, so don't be phoning other services if you've booked this one tonight.
And talking about night time, the delivery between the hours of 10 PM to 7 Am in the morning, and 8 AM on the weekend because they are so busy.
Dial a Drink, Strathaven?
Strathaven and Lanarkshire is also no problem to the experienced driver out delivering all night, so get on the phone or message the page, that's better. Delivery to places like Caldermill or good old Chapelton, then Drumclog, Glassford, Sandford, Gilmourton and to finish it off, West Dykes Farm, yes even there guys.
Dial a Drink, Shotts?
Shotts is a small place and easy to find, the area covered is as follows, Allanton is the first stop, then Eastfield, then up to Harthill and Hartwood, then a wee drive to Salsburgh and the last stop DADL can delivery to is Greenrigg in the Shotts area.
And Shotts can be hard to get anything (sometimes) when the drink runs out and you're sitting there dying for a drink to finish the night off.
Dial a Drink Larkhall?
Larkhall is about 15 minutes from Wishaw or 25 minutes if the traffic is bad and that doesn't happen often as night time traffic is not that bad. The driver will deliver all over Larkhall, including all the way to Netherburn, Stonehouse, and of course Ashgill.
By the way, Dalserf is on the list for Dial a Drink Lanarkshire. And remember you might be asked to Bank transfer £10 to cover the cost of fuel if the driver needs to travel more than 15 miles.
Dial a Drink Carluke?
The Carluke residents shouldn't have a problem getting a dial a booze delivery as Waheed in Carluke. If you do need a delivery, Dial a Drink Lanarkshire can go to all areas of Carluke, Kilncazdow, Carnwath and The Law Village.
Dial a Drink East Kilbride?
There are a few services for Dial a Drink East Kilbride, but which one do you choose? The one you can get a hold of or the one that never answers the phone or text messages?
The areas of East Kilbride are as follows; DADL will travel or delivery to Calderwood, College Milton, Crutherland, East Mains, Gardenhall, Greenhills and everywhere else you can think of like Hairmyres, Kelvin, Lindsayfield, Mossneuk, yes even all the way up to Mossneuk and The Murray.
What Other Areas of East Kilbride Do Dial a Drink Lanarkshire Deliver To?
East Kilbride is a big place with a lot of areas in it and as far as delivery goes, you have no problem at all. Get a drink delivery to Birniehill and Nerston, Newlandsmuir, Peel Park, Philipshill, St Leonards, Stewartfield, The Village, West Mains, Westwood, Westwoodhill and the last stop, Whitehills.
Under the age of 18 - you'll need I'D!
Rules of Calderglen Country Park
If you're in the part drinking past 10 PM there's no chance you'll get one of the drivers coming out to you, not even if you and your mates are willing to spend £1000.
How would you like it if someone gave your son or daughter alcohol and something happens to them? That's how far Dial a Drink Lanarkshire go to protect themselves.
Don't try under 18's, we're not daft and check all I'D if you look under 18 we promise you that!
Dial a Drink Lanarkshire will not deliver to Calderglen Country Park because you know the score, it's usually underages trying their luck. And by the way, if you have no I.D like a driving licence or a passport, you getting nothing and just so you know, there not joking as you'll find out.
And if we've forgotten somewhere, sorry about that and if you don't mind waiting a bit Dial a Drink will delivery to most areas of North Lanarkshire and South Lanarkshire, including:
Calderwood, College Milton, Crutherland, Gardenhall, Greenhills, Hairmyres, Kelvin, Lindsayfield, Mossneuk, The Murray, Nerston, Newlandsmuir, Peel Park, Philipshill, St Leonards, Stewartfield, Westwood, Westwoodhill and finishing with Whitehills.
Dial a Drink Bothwell?
And the last one on the list is lovely old Bothwell. If you require delivery in or around the Bothwell area of South Lanarkshire, Dial a Booze Lanarkshire can serve your purposes.
Wither you've run out of a favourite drink if you're at a party or at friends and you need another bottle of wine or Whisky, get on the phone and Dial a Drink in Bothwell.
And surrounding areas in Bothwell like Uddingston.
Is Dial a Drink Legal?
In Scotland, you can't sell alcohol after 10 PM and that's why you'll see that most Dial Drink companies start delivering after 10 PM in Scotland. So, no you can't see alcohol over the counter after 10'oclock, but in England, it's a different story. You can walk into a petrol station anytime at night alcohol, that's right a petrol station and buy four can of Bud.
That's an eyeopener for people visiting England because most people in Scotland don't know alcohol if available 24 hours in Birmingham and London, but not Scotland.
We are not lawyers, so here's a link to the government's website for all the information you need on alcohol and England and Scotland.
Out of The Way Areas! ( They can still do it, but they need more time.)
Other out of the way areas for the drink delivery services include places like Crawford in South Lanarkshire, then they can do Culter, Dolphinton, Dunsyre, Dunsyre, Glassford, Lamington, Leadhills, Libberton, Pettinain.
---
Hit us up on Social media
---