Dial a Drink Grangemouth


DIAL A booze GRANGEMOUTH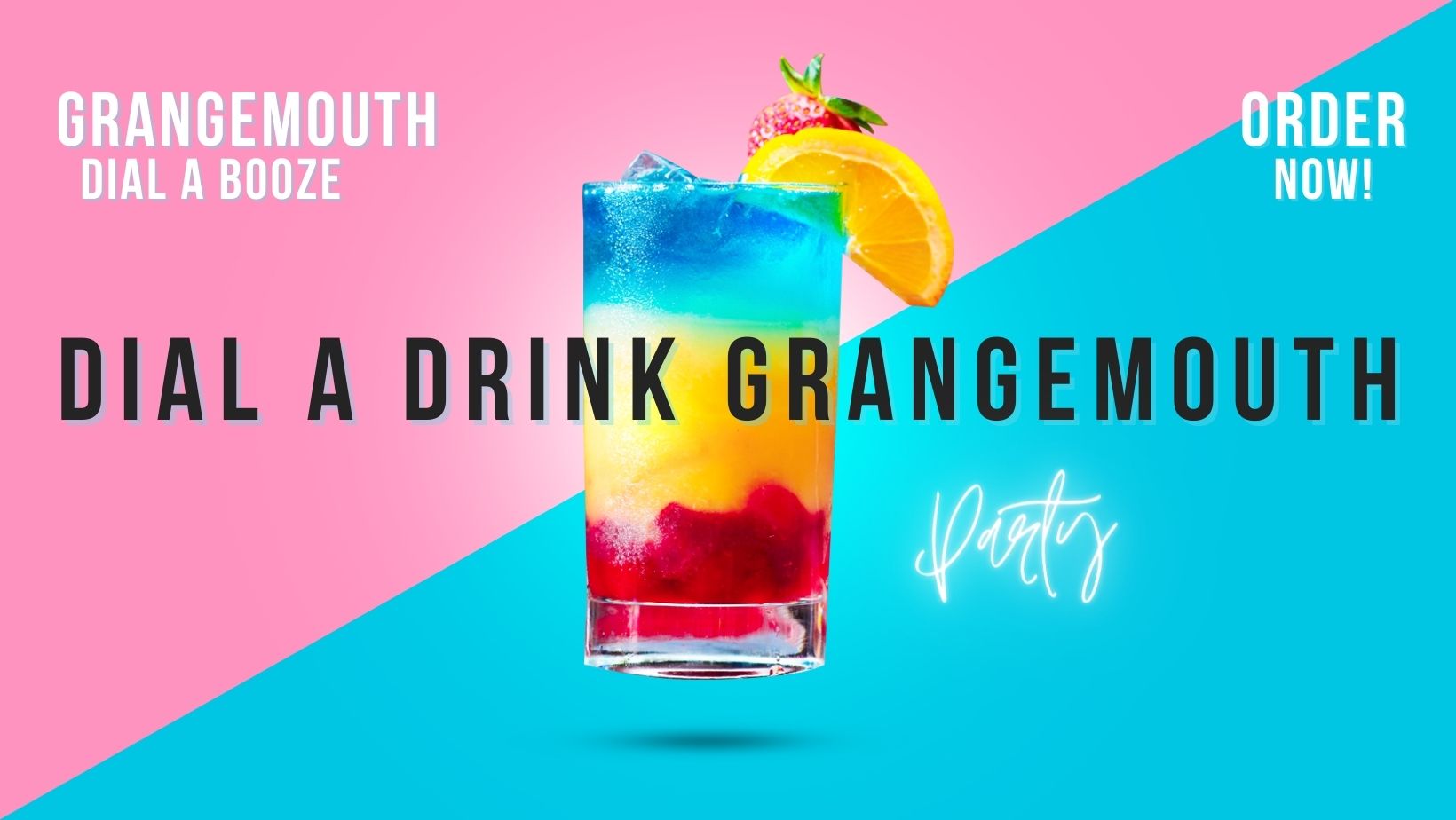 | | | |
| --- | --- | --- |
| Buckfast Tonic Wine - £20 | Eldorado Tonic Wine - £16 | White Wine 13% - £20 |
| Red Wine 13% - £20 | Rose Wine 13% - £20 | Prosecco Wine - £20 |
| Blue Raspberry MD 2020 - £22 | Orange MD 2020 - £22 | Strawberry MD 2020 - £22 |

| | | |
| --- | --- | --- |
| Smirnoff 70cl - £35 or 1L £50 | Glens 70cl - £35 or 1L £45 | Pink Gin 70cl - £35 or 1L £50 |
| Captain Morgan 70cl - £35 or 1L £50 | Jack Daniels 70cl - £40 | Whyte Mackay 70cl - £35  |
| Glengoyne 10 Year Old - £70 | Auchentoshan Single Malt 70Cl - £70 | Glenmorangie  Sle Mlt 70Cl - £75 |

| | | |
| --- | --- | --- |
| Raspberry Sours - £25 | Cherry Sours - £25 | Apple Sours - £25 |
opps, opps, gee me some soops
| | | |
| --- | --- | --- |
| Soops - £6 | Soops - £6 | Soops - £6 |
| | | |
| --- | --- | --- |
| Budweiser 10 Pack - £30 | Stella 10 Pack - £30 | Corona10 Pack - £30 |
| Strongbow 10 Pack - £30 | Strongbow DF 10 Pack - £30 | Fosters 10 Pack - £30 |
| | | |
| --- | --- | --- |
| 20 Club - £20 | 20 Players - £20 | 20 Regal - £20 |
| Elf Bars - £10 | Rolling Tobacco 30g - £30 | ANy fags you want, we'll get for you! |
Salt n Vinegar - £1 Per Pack

Mars Bar - £1

Cheese n Onion - £1 Per Pack

Bounty - £1

Doritoes - £1 Per Pack

Flake- £1
Get your drink delivered straight to your address.  Just text or phone!
---
We accept cash on delivery. If you don't have cash we charge £5 to take you to a close by ATM.
On a Mobile? Just tap the button.
---
Dial a Drink Grangemouth / DIAL A Booze GRANGEMOUTH
Dial a Drink Grangemouth: Light Snacks, Fags and Drink

Welcome to DIAL A DRINK GRANGEMOUTH

Food delivery services in Grangemouth offer a variety of delectable cuisine options right to your doorstep. Be it local Scottish dishes, Italian pasta, Asian stir-fries, or even American-style burgers, you can satisfy any craving without needing to leave the comfort of your home.



Several popular chains like Deliveroo, Just Eat, and Uber Eats serve the area, along with a number of local delivery services that highlight the best of Grangemouth's dining scene.


These services make it easy to enjoy a hearty meal, whether you're craving the flavours of a traditional Scottish haggis or the spice of an Indian curry. The convenience of food delivery in Grangemouth is another testament to the town's balance of industrial efficiency and homely comforts.
Grangemouth, Scotland: A Town with Power and Character
Grangemouth, nestled on the eastern coast of Scotland, is a town that plays a pivotal role in the United Kingdom's power supply industry. The Grangemouth Power Station, with its towering structure and endless hum of energy production, stands as a testament to the town's industrial strength. This gargantuan structure, which has been fueling the nation for decades, is a source of pride for the residents of Grangemouth.


The town's approximately 17,000 inhabitants are known for their resilience and community spirit. Grangemouth is not just an industrial hub, but a place where people work, live, and thrive. The locals, often referred to as 'Grangers', are renowned for their warm and welcoming demeanour, making visitors feel like a part of the community.


In Grangemouth, like the rest of Scotland, one can't avoid mentioning the famous Scottish whisky. The town has a robust drinking culture, with local pubs serving an array of high-quality whiskies and beers. A favourite pastime for many Grangers is to spend a relaxed evening at the local pub, engaging in friendly banter and savouring their favourite tipple.


At home, Grangers enjoy a laid-back lifestyle, often indulging in home-cooked meals featuring local produce. Many relish quiet evenings in, enjoying a good movie or, when the Scottish weather allows, spending time in their gardens. Others prefer to immerse themselves in hobbies, such as knitting, reading, or playing board games. Despite the industrial backdrop, life in Grangemouth is about enjoying the simple pleasures and cherishing the strong sense of community.
The Streets of Grangemouth

Strolling through the streets of Grangemouth, you'll notice the town's history etched on its street signs. Many of Grangemouth's street names pay homage to its heavy industrial past and the community's rich Scottish heritage.
For instance, 'Oil Avenue' is a nod to the town's prominent oil refinery, while 'Shipyard Road' recalls the once-thriving shipbuilding industry. 'Dalgrain Road' and 'Kerse Road' carry the charm of local history, whereas 'Falkirk Road' stands as a constant reminder of the town's close ties to the nearby city of Falkirk. Streets like 'Bo'ness Road' and 'Station Road' further highlight the town's strategic location and its historic transportation network.
Each street name in Grangemouth tells a story – a story of resilience, industry, and the enduring spirit of the 'Grangers'. As you walk these streets, you're not just traversing a town; you're journeying through the annals of Grangemouth's rich history.
---
Dial a Drink Grangemouth: Order Now!

Dial a Drink Grangemouth truly embodies the harmony of convenience and quality. It doesn't just satiate your hunger, but it also allows you to enjoy a taste of Grangemouth's rich culinary scene right at home. Whether you're a local resident looking for a night in, or a visitor eager to experience the town's gastronomy, Dial a Drink Grangemouth is at your service.
Enjoy a piping hot meal, or even just a light snack, delivered swiftly to your doorstep. Experience the true essence of Grangemouth, a town where industrial strength meets homely comforts, with every bite!
---
SOME AMUSEMENT IN Grangemouth
---
Hit us up on Social media
---