Dial a Drink Airdrie /

Dial a Booze Airdrie



---
| | | |
| --- | --- | --- |
| Buckfast Tonic Wine - £20 | Eldorado Tonic Wine - £16 | White Wine 13% - £20 |
| Red Wine 13% - £20 | Rose Wine 13% - £20 | Prosecco Wine - £20 |
| Blue Raspberry MD 2020 - £22 | Orange MD 2020 - £22 | Strawberry MD 2020 - £22 |

| | | |
| --- | --- | --- |
| Smirnoff 70cl - £35 or 1L £50 | Glens 70cl - £35 or 1L £45 | Pink Gin 70cl - £35 or 1L £50 |
| Captain Morgan 70cl - £35 or 1L £50 | Jack Daniels 70cl - £40 | Whyte Mackay 70cl - £35  |
| Glengoyne 10 Year Old - £70 | Auchentoshan Single Malt 70Cl - £70 | Glenmorangie  Sle Mlt 70Cl - £75 |

| | | |
| --- | --- | --- |
| Raspberry Sours - £25 | Cherry Sours - £25 | Apple Sours - £25 |
opps, opps, gee me some soops
| | | |
| --- | --- | --- |
| Soops - £6 | Soops - £6 | Soops - £6 |
| | | |
| --- | --- | --- |
| Budweiser 10 Pack - £30 | Stella 10 Pack - £30 | Corona10 Pack - £30 |
| Strongbow 10 Pack - £30 | Strongbow DF 10 Pack - £30 | Fosters 10 Pack - £30 |
| | | |
| --- | --- | --- |
| 20 Club - £20 | 20 Players - £20 | 20 Regal - £20 |
| Elf Bars - £10 | Rolling Tobacco 30g - £30 | ANy fags you want, we'll get for you! |
Salt n Vinegar - £1 Per Pack

Mars Bar - £1

Cheese n Onion - £1 Per Pack

Bounty - £1

Doritoes - £1 Per Pack

Flake- £1
Get your drink delivered straight to your address.  Just text or phone!
---
We accept cash on delivery. If you don't have cash we charge £5 to take you to a close by ATM.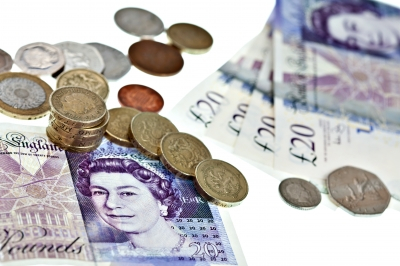 On a Mobile? Just tap the button.
---
Dial a Drink Airdrie / Dial a Booze Airdrie
Looking for a smooth, hassle-free, and quick alcohol delivery in Airdrie?
Phone Dial a Drink Airdrie?
Look no further! Our service guarantees a swift delivery of your favourite booze straight to your doorstep. Whether it's a bottle of fine wine for a quiet night in, a few cold beers for a spontaneous gathering, or premium spirits for a special celebration, we've got you covered.


Enjoy the convenience and ease that our service provides, making sure your plans, big or small, are never held back by a lack of refreshments. So why wait? Get your alcohol delivered quickly and efficiently in Airdrie, North Lanarkshire today!
ordering for football?
In the vibrant town of Airdrie, watching football on television has long been a cherished pastime, and what better way to enhance the experience than with a selection of your favourite beverages at your side? Whether you're a fan of lagers, ales, or a good old-fashioned whisky, getting your hands on your preferred tipple is both easy and convenient.
DIAL A DRINK Airdrie for the football game
But the delights of ordering booze from dial a drink Airdrie, extend far beyond the football season. Perhaps you're planning a quiet night in with a gripping film, a long overdue catch-up with your mates over an online game, or even a romantic date night at home. These are perfect occasions for adding a little extra cheer with a bottle or two delivered straight to your doorstep.
After all, quality times deserve quality drinks! So, why not explore the local offerings and discover a new favourite?
Trust dial a drink Airdrie, the possibilities to order and enjoy booze in Airdrie are as diverse as the beverages themselves.
DIAL A BOOZE Airdrie Price and menu
Ordering a dial a drink Airdrie is as straightforward as it gets. Simply pick up the phone, dial your local service, and a vast array of beverages is at your fingertips. Whether you fancy a classic pint of lager, a sophisticated bottle of wine, or a trendy craft beer, your wish is their command.
The beauty of it all? It saves you the hassle of a trip to the shops, and it's delivered right to your door with minimal fuss.
So next time you're in need of a drink and you're not keen on leaving the comfort of your home, remember that Airdrie's dial-a-drink service is there to cater to your every whim. It's convenience and variety, all wrapped up in one splendid service!
Dial a booze Airdrie

When it comes to socialising in Airdrie, the town offers an abundance of charming local pubs and mouth-watering restaurants where friends gather to share a meal, a pint, and endless stories. Football matches, both local and international, often serve as communal gatherings, bringing people together in homes, pubs, or local sports grounds. Vibrant community events, such as town fairs and farmers markets, provide another fantastic opportunity for residents to mingle and bond over shared interests.
airdrie's stunning outdoor spaces
For the more adventurous, Airdrie's stunning outdoor spaces offer a beautiful backdrop for hiking, picnicking, or just a leisurely stroll in the park. And of course, irrespective of the setting, the social scene in Airdrie is invariably enhanced by the shared enjoyment of locally-sourced beverages, whether it's a frosty lager, a full-bodied ale, or a glass of fine whisky.
Ordering these drinks for home delivery through the dial a drink Airdrie, service only adds to the allure, offering a unique and effortless way to keep the good times flowing.
No matter how you choose to socialise in Airdrie, it's always about the camaraderie, the shared experiences, and of course, the fantastic drinks!
Exploring Airdrie: A Comprehensive Look into North Lanarkshire's Gem
Welcome to Airdrie, an enchanting town nestled in the heart of North Lanarkshire, Scotland. Known for its rich history and vibrant community, Airdrie is a town of contrasts, where you can find heritage sites co-existing with modern amenities.
Crime Rates in Airdrie
Let's look at crime rates in Airdrie, a topic that often defines the character of any urban area. According to data from the Police Scotland, Airdrie, like any other town, experiences its share of crime. However, it's important to note that the local law enforcement agencies are proactive in maintaining law and order. They operate on a community policing model that aims to build strong relationships with the locals, encouraging transparency and accountability.
Phone or text dial a drink Airdrie, to get your order.
Alcohol Consumption in Airdrie
When it comes to alcohol consumption, the story is similar to many towns across the UK. There is a portion of the population that enjoys a tipple, and in most cases, this is done responsibly. Local pubs and bars form an integral part of the community fabric, fostering social connection and camaraderie. However, authorities are aware of the potential risks of excessive alcohol consumption and work vigorously to promote responsible drinking, offering educational programs and support for those who need it.
Direct Violence on the Street
Direct violence on the streets is another concern that the authorities have taken seriously. Airdrie police are highly responsive to any reports of street violence and have established several preventive measures in recent years. This includes increased police visibility, especially during the weekends, and collaboration with local organisations to provide youth outreach programs.
Get your booze from dial a drink  Airdrie
While Airdrie, like all urban areas, Airdrie faces challenges related to crime and social issues, but the community and authorities work hand-in-hand to create a safe and welcoming town for all residents and visitors. It's a town that not only acknowledges its challenges but actively works to overcome them, making it a unique and inviting place to call home.
Have a look at the dial a drink Airdrie, MENU above.
---
---
Order tonight from dial a drink Airdrie and get your delivery.

AREAS WE DELIVER IN GLASGOW
Order booze in Clydebank  - Castlemilk - Bishopbriggs - Rutherglen - East End Glasgow - Paisley - Bishopbriggs - Kirkintilloch - Queenzieburn and all over Alcohol Delivery Glasgow,  And in Lanarkshire - Coatbridge - Airdrie.
---
Please drink responsibility - Drink Aware
Hit us up on Social media
---