| | | |
| --- | --- | --- |
| Buckfast Tonic Wine - £20 | Eldorado Tonic Wine - £16 | White Wine 13% - £20 |
| Red Wine 13% - £20 | Rose Wine 13% - £20 | Prosecco Wine - £20 |
| Blue Raspberry MD 2020 - £22 | Orange MD 2020 - £22 | Strawberry MD 2020 - £22 |

| | | |
| --- | --- | --- |
| Smirnoff 70cl - £35 or 1L £50 | Glens 70cl - £35 or 1L £45 | Pink Gin 70cl - £35 or 1L £50 |
| Captain Morgan 70cl - £35 or 1L £50 | Jack Daniels 70cl - £40 | Whyte Mackay 70cl - £35  |
| Glengoyne 10 Year Old - £70 | Auchentoshan Single Malt 70Cl - £70 | Glenmorangie  Sle Mlt 70Cl - £75 |

| | | |
| --- | --- | --- |
| Raspberry Sours - £25 | Cherry Sours - £25 | Apple Sours - £25 |
opps, opps, gee me some soops
| | | |
| --- | --- | --- |
| Soops - £6 | Soops - £6 | Soops - £6 |
| | | |
| --- | --- | --- |
| Budweiser 10 Pack - £30 | Stella 10 Pack - £30 | Corona10 Pack - £30 |
| Strongbow 10 Pack - £30 | Strongbow DF 10 Pack - £30 | Fosters 10 Pack - £30 |
| | | |
| --- | --- | --- |
| 20 Club - £20 | 20 Players - £20 | 20 Regal - £20 |
| Elf Bars - £10 | Rolling Tobacco 30g - £30 | ANy fags you want, we'll get for you! |
Salt n Vinegar - £1 Per Pack

Mars Bar - £1

Cheese n Onion - £1 Per Pack

Bounty - £1

Doritoes - £1 Per Pack

Flake- £1
Get your drink delivered straight to your address.  Just text or phone!
---
We accept cash on delivery. If you don't have cash we charge £5 to take you to a close by ATM.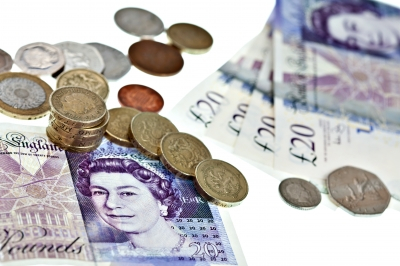 On a Mobile? Just tap the button.
Dial a Drink Motherwell is operated by the official Dial a Drink Lanarkshire, and you can find them by clicking here.
Where Do They Delivery in Motherwell?
The driver knows Motherwell inside out and there's no place they can't find with their Sat Nav. Addresses can be hard to find if there not updated on the road and planning database, please work with the driver and give him or her clear directions.
For a dial a drink delivery to Motherwell - click here for the number.
Do You Travel Outside Motherwell?
Yes, travelling outside the Motherwell areas is no problem. The driver can travel to Bellshill, North Motherwell like Forgewood and Viewpark. If you send a text and message them on Facebook you'll have a chance of getting a fast delivery and that's a promise.
Is There a Delivery Charge for Motherwell?
There is a £5 delivery charge for Motherwell and the total cost will be sent to you, including the delivery charge. This covers the cost of fuel as you can understand and if you only have enough for delivery and you are a returning customer the driver might not charge you at all for delivery.
It's £10 for up to 10 miles outside the Motherwell area, like areas like Carfin, New Stevenston, Dalziel, Mossend, Bellshill and Viewpark. Will can meet you at the entrance of Strathclyde Park as well if you're partying there.
Are There Any Areas They Do Not Go To in Motherwell?
The driver's safety is the first for foremost to dial a drink Motherwell drivers. All cars have cameras in the front and back so no trying your luck for places like Forgewood.
And he'll go anywhere you want really in the Motherwell part of Lanarkshire.
Do You Delivery to Motherwell Town Centre?
No problem, the town centre is not a problem here guys and delivery to the town centre to the flats above the shop or the houses round about the area of the town centre.
Click here for delivery here and get the number as well.
Do You Need I.D for a Delivery in Motherwell?
Adults who look their age will not require ID. The only ID that will be requested is the I'D of young guys and girls who don't look their age. You might think because it's after-hours that they don't care, no they do care and they don't want to be prosecuted for selling alcohol to underage people.
A driving licence or a passport will do just fine (and by the way we are experts at finding fake ID's, so don't even think about it.
What Is The Minimum Order for Delivery in Motherwell?
No, especially for customers who come back to Dial a Drink Motherwell. if you have under £30. we will do our best to get it to you and fix you up with a nice new bottle of your favourite wine.
You can order Buckfast, MD 2020 and a lot more. (See the menu here.)
Hit us up on Social media
---