Dial a Drink Livingston


DIAL A DRINK WEST LOTHIAN



| | | |
| --- | --- | --- |
| Buckfast Tonic Wine - £20 | Eldorado Tonic Wine - £16 | White Wine 13% - £20 |
| Red Wine 13% - £20 | Rose Wine 13% - £20 | Prosecco Wine - £20 |
| Blue Raspberry MD 2020 - £22 | Orange MD 2020 - £22 | Strawberry MD 2020 - £22 |

| | | |
| --- | --- | --- |
| Smirnoff 70cl - £35 or 1L £50 | Glens 70cl - £35 or 1L £45 | Pink Gin 70cl - £35 or 1L £50 |
| Captain Morgan 70cl - £35 or 1L £50 | Jack Daniels 70cl - £40 | Whyte Mackay 70cl - £35  |
| Glengoyne 10 Year Old - £70 | Auchentoshan Single Malt 70Cl - £70 | Glenmorangie  Sle Mlt 70Cl - £75 |

| | | |
| --- | --- | --- |
| Raspberry Sours - £25 | Cherry Sours - £25 | Apple Sours - £25 |
opps, opps, gee me some soops
| | | |
| --- | --- | --- |
| Soops - £6 | Soops - £6 | Soops - £6 |
| | | |
| --- | --- | --- |
| Budweiser 10 Pack - £30 | Stella 10 Pack - £30 | Corona10 Pack - £30 |
| Strongbow 10 Pack - £30 | Strongbow DF 10 Pack - £30 | Fosters 10 Pack - £30 |
| | | |
| --- | --- | --- |
| 20 Club - £20 | 20 Players - £20 | 20 Regal - £20 |
| Elf Bars - £10 | Rolling Tobacco 30g - £30 | ANy fags you want, we'll get for you! |
Salt n Vinegar - £1 Per Pack

Mars Bar - £1

Cheese n Onion - £1 Per Pack

Bounty - £1

Doritoes - £1 Per Pack

Flake- £1
Get your drink delivered straight to your address.  Just text or phone!
---
We accept cash on delivery. If you don't have cash we charge £5 to take you to a close by ATM.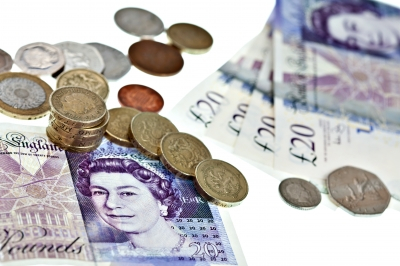 On a Mobile? Just tap the button.
Dial a Drink Livingston, can delivery to you 7 days a week, from morning until late.
Getting a Delivery from Dial a Drink Livingston (DADL)
No matter where you are in Livingston, you can get a delivery and dial a booze Livingston will be there and don't let us down if they're travelling far like the backend of Livingstone, nearer Edinburgh.
You can even get a booze delivery to Bo'ness.
What Areas Do You Deliver To in Livingston?
If you need a delivery to Craigshill or even, Howden, Ladywell and Knightsridge, it's no problem as long as you wait up to 30 minutes and if we're in the area like in Deans or Dedridge.
If you live in Murieston, Livingston that's fine too. Murieston isn't far away from us and sometimes you can get a delivery in 15 minutes you know, as it depends on where they are.
And as you know all shops in Almondvale or the shopping centre are closed after 10 PM and when Dial a Drink Livingston say they'll be there, they will and make sure you have a cash waiting or you can pay by bank transfer.
Local Livingston Areas for Us!
Eliburn for a booze delivery is just around the corner for DADL
Kirkton (including Livingston Village). Local is best so we can get the drink delivery to you in under 30 minutes before the tiredness starts to kick-in and who wants that, people.
We also travel to places such as Adambrae, and Bellsquarry and around West Calder and all over Bathgate and Blackburn, then over the famous Broxburn and Kirknewton.
We can go to places like Torphichen or Whitburn and then Armadale because we're out all night if you want a delivery up that way. Just phone or text us and you can get Dial a Drink Livingston on Facebook Messenger, too.
Dial a Drink West Lothian
And Linlithgow and Ratho are no different, delivery is guaranteed guys, and when you phone and expect to wait for that lease 30 minutes. We can take longer but we'll keep in touch with you while we're on the road.
We will travel to Kirkliston, that's no problem but we may ask you to put a small deposit by bank transfer for the delivery charge, say £15 to cover our cost and to make sure you are committed as we are to you.
We'll be there and you'll see that when you use us.
If you need to dial a drink in Fauldhouse it's only 5 miles from us, so delivery is not much of a problem for us here. Please allow time and be patient because we're busy at the weekends and you'll get blocked if you don't show up at the door, making us travel for nothing.
Queensferry is also a spot for us to travel to and we can go to Avonbridge and Limekilns and to the Forth if you are up the neck of the woods. And we can travel to Cairneyhill and good old Crossford for dial a drink delivery.
Dial a Drink Livingston
If you need the delivery and you want a wee drink because the parties run out of drink get on the phone and get a delivery. The more time you give us the better a response we'll give you and most importantly, your dial a booze delivery will be with you no matter where you are in Livingston, but not into Edinburgh.
In-fact we'll do Edinburgh if it's a good order (over £70)
Dial a Drink Livingston and Dial a Booze Livingston.
Hit us up on Social media
---