office contents insurance
Compare quotes and get OFFICE CONTENTS INSURANCE at the right price
Click here for a great price on office contents insurance from a very good company.

✓ Office contents and buildings cover
✓ Office space cover available 
✓ Multiple quotes from specialist brokers
✓ Hassle free - complete one quick, easy form

---

SECURE & ENCRYPTED

| | |
| --- | --- |
| | UKLI COMPARE guarantee your confidence when shopping online by following the latest internet security standards. |

HAPPY RETURNING CUSTOMERS

| | |
| --- | --- |
| | At UKLI COMPARE, we've thousands of happy customers returning to find great deals - since 2011. |

100% FREE COMPARISON SERVICE

| | |
| --- | --- |
| | Using the services here on our website is always free to the consumer 100%. |

YOU COULD SAVE TIME & MONEY

| | |
| --- | --- |
| | Get your quotes by filling in one simple form, compare prices, and start saving. |
---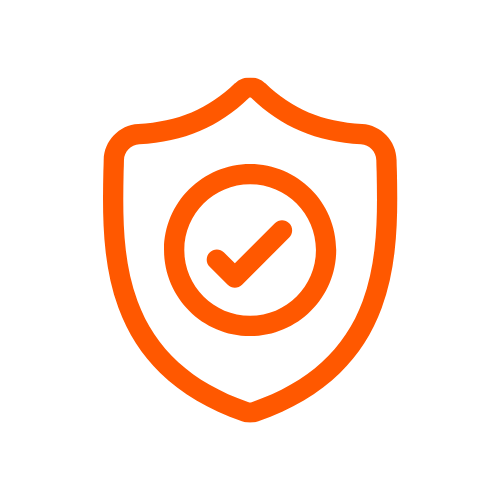 Secure & Encrypted Form Data
---
UKLI COMPARE guarantee your confidence by securing online forms by following the latest internet security standards.

Happy Returning Customers
---
At UKLI COMPARE, we've thousands of happy customers returning to find great deals - since 2011.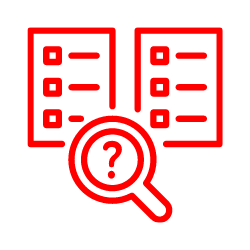 100% Free Comparison Service
---
Using the services here on our website is always free to the consumer 100%.
You Could Save Time and Money
---
Get your quotes by filling in one simple form, compare prices, and start saving.
office contents insurance
Many UK business owners overlook the importance of Office Contents Insurance. Consider your work environment and the assets within it – computers, technology, furniture, documents and more. Office Contents Insurance serves as a safeguard, protecting these assets against unforeseen circumstances such as fire, theft or damage.
Rome wasn't built in a day, and neither was your business. Creating a safe, efficient workspace took significant time and resources. High-tech equipment, comfortable, ergonomic furniture, and a library of essential documents – these assets are not easily or cheaply replaced.
Consider a scenario where a fire breaks out within your office. In the blink of an eye, your computers, documents, even your office furniture could be destroyed. This loss is not just an inconvenience; it's also significant financially. Replacing these assets could lead to hefty out-of-pocket expenses that disrupt your business operations.
What is OFFICE CONTENTS INSURANCE?
Office Contents Insurance is your safety net in such misfortunes. With an adequate Office Contents Insurance policy, replacing lost, stolen, or damaged assets becomes a manageable process, rather than a heavy financial burden.


When evaluating Office Contents Insurance providers, it's crucial to compare key elements such as coverage inclusions, exclusions, cost, and claim responsiveness. By comparing plans, you can choose a reliable insurance partner that best suits your needs.


If your business heavily relies on assets like computers and expensive furniture, don't wait for a disaster to strike. Insurance affords your business the resilience and preparedness to recover swiftly from unfortunate events.


Some may argue that their small businesses don't require office furniture insurance. However, even a single costly asset, such as a computer server or specialty equipment, could severely impact finances if lost or damaged.


Office Contents Insurance is not simply about protecting material assets. It's an investment towards peace of mind, enabling business owners to focus on growth and stability, rather than potential threats and risks to their office contents.
It's not enough to assume all Office Contents Insurance options are identical. Key terms, conditions, and coverage limits can greatly vary. Always remember the old adage: the devil's in the details.
---

---
QuoteSearcher Ltd for office cover
While researching Office Contents Insurance, make sure to request multiple quotes. Whether through QuoteSearcher Ltd or another broker, obtaining various quotes provides a comprehensive comparison, ensuring the best deal possible.

A good UK office insurance comparison encompasses more than just price. It should evaluate the scope of coverage, premium cost, claim settlement ratio, customer reviews, and the company's financial strength.


While Office Contents Insurance typically covers common risks such as theft, fire, and damage, certain exceptions are usually present. Confirming exactly what's covered, and what's not, is pivotal during the selection process.


While some insurers offer additional extras or add-ons at a premium, others might include these in their base office insurance policy. Investigating these differences while obtaining quotes can lead to an informed, value-packed choice.


Office Contents Insurance provides coverage beyond the obvious. For instance, while you might be primarily concerned with costly computers, your policy might also cover documents – an asset that could be equally important yet often overlooked.
For many businesses, the office isn't limited to four walls. If you regularly transport equipment or documents off-site, a plan that extends coverage beyond your office premises could provide a valuable safety buffer.
With the rise of remote working, technology plays an increasingly crucial role within businesses. Hence, Office Contents Insurance should encompass all computers, hardware, and even software to protect your business in the digital spectrum.
comprehensive coverage?
Your business's growth can lead to an increase in assets over time. Regular reviews and updates of your Office Contents Insurance policy ensures continued comprehensive coverage.

Office Contents Insurance is not a luxury, but a necessity. While nobody wishes for misfortune, being prepared can make a significant difference when facing unexpected business challenges.


Choosing the right Office Contents Insurance provider is as important as the policy itself. A responsive and empathetic insurer can smoothen the usually stressful claims process.


Office Contents Insurance can be complex. Yet, with thorough comparison and research, you can comfortably navigate this landscape, ensuring your business assets are suitably protected.
Despite the initial time and effort required, procuring the right Office Contents Insurance is a worthy investment. A suitable policy not only mitigates potential financial losses but also facilitates seamless business continuity.
It's easy to get a quote for Office Contents Insurance. There are various online comparison sites and insurance brokers that provide quick, effortless ways to obtain and compare quotes in minutes.
Do a office insurance Comparison
---

---
Comparison sites do it the QuoteSearcher Ltd way, focusing on providing a simple, streamlined method of straddling multiple insurance providers. This allows businesses to make informed decisions on what policy best suits their unique requirements.

Selecting an Office Contents Insurance policy that adequately covers your needs is vital. Ensuring coverage of risks relevant to your business, adequate sums insured, prompt claim settlement, and customer support are key factors to examine when choosing an insurance provider.


Office Contents Insurance also proves beneficial in securing a commercial lease. Landlords often require proof of insurance to ensure their property is adequately protected within your tenancy.


In the era of start-ups, small/medium businesses form the backbone of the UK's economy. Office Contents Insurance contributes to this ecosystem by fortifying these businesses against setbacks.
In conclusion, Office Contents Insurance secures UK businesses from potential risks, safeguarding a business' precious assets. Thoughtful comparison and policy selection process allow companies to protect their investments, assuring peace of mind and business continuity.
---

---
Hit us up on Social media
---