Hotel Lanarkshire | Herdshill Guest House
When you're looking for a cheap hotel Lanarkshire, this is the website to be on as we have the best all from one page. Starting with the most reviewed bed and breakfast in Lanarkshire, we have Herdshill Guest House for a starter, the top end of 3 stars hotel and as of right now, it's open to the public services due to the Covid 9 virus epidemic.
Hotel Lanarkshire & Herdshill Guest House

Herdshill is a family business that's been running since 1996 through the Mcgrey family. Scott McGeary now run the business since he took over the guest house from his parents in 2017. Scott's done an excellent job running the place and making people feel so welcome and doing the hard work of building up the reputation with good solid reviews.

Hotel Lanarkshire? Why Stay at Herdshill?

Placed in Bogside, Newmains, Herdshill is a very modern guest house with seven en-suite bedrooms that have just recently been renovated. Making room for single workers, families (and with dogs) as wee mind a wee dog because they have one themselves, wee merlin, he's a black cocker spaniel. 
So pets are welcome in this dog hotel Lanarkshire.
Choose from a selection of single, double and family rooms with WiFi and Freeview TV, and if you fancy some Netflix, you can jump down to the lounge and switch on the big television if you're into Game of Thrones of Lucifer. 
Sky television is also a service that Herdshill supply for their guest.
You can see the photos above you.
Full Scottish Breakfast Every Morning

Choose a selection of cerials and freshley cooked items for breakfast.
Scott (the owner) makes the breakfast in the morning, and you'll get a full Scotland breakfast with sausage, tomatoes, eggs, potato scone and bacon and black pudding and beans.
Vegetarians and gluten free options?
If you say to Scott as you arrive, he will accommodate you if you are vegetarian or prefer guten free food.
Ordering Fast Food
Herdshill don't offer evening meals, however, you can order a wide range of fast food and takeaway's with fast delivery. If you look in your bedside table drawer, you'll see a selection of fast food menus, including Chinese, Indian food and the local chippy if you fancy some Scottish fish and chips in the evening?
And if you're not sure you can ask Scott for other menus.
Things To Do While At Herdshill
Scott (the owner of Herdshill Guest House) has signed up the Lanarkshire accommodation association, and the reason they did this was to make sure their guest's always have something to do.
Scott has entenstive local knowleadge of things to do and see in the area and is happy to guide you alone the way.
Activities  While Staying Herdshill!

First on the list - ice cream. transport musuem - riverside
If you like ice cream, you can visit Finlay's cream o' Galloway Farm for a tour of different flavours, or you can visit at 1.30 pm for an ice scream tasing spree.

Admission fees: Kids over 6 will cost you £13.50 and 3-5 years will cost you £5. If you are an adult supervising, it won't cost you a penny as long as you pay for the kid's admission.
Next to do on the list - puppets.
Puppets and Purves
Do you like Puppets and Purves for the kids? If so the Biggar Puppet Theatre is a great place to spend the time while you're staying at Herdshill with the kids.
Admission fees: Not sure about the price, but it's cheap.
Next to do on the list - a railway.
The Leadhills & Wanlockhead Railway

Do you like trains?
Take a gander at The Leadhills & Wanlockhead Railway - the highest adhesion railway in Britain at a peek of 1,500 feet above sea level.
Admission fees: This railway is a charity so you can sure the price will be sound as a pound with no unexpected wallops.
Next to do on the list - a castle.
Drumlanrig Castle Lanarkshire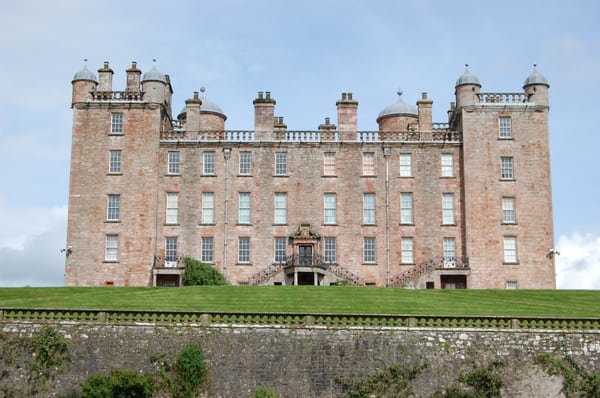 How about a wee visit to a castle?
Drumlanrig Castle actually and what beautiful place to visit during your stay to Herdshill Guest House. With 600 years of history behind it, surely this is an attractive place to visit.
You can take part in all sorts of activities within the Castle grounds, including fishing, mountain biking, go for walks or if you fancy afternoon tea, it's all here.
Admission fees: Adult ticket price is £12, and for a child, it is £ 6, or you can have a family ticket for £36.
Next to do on the list - trees and walks.
New Lanark Woodlands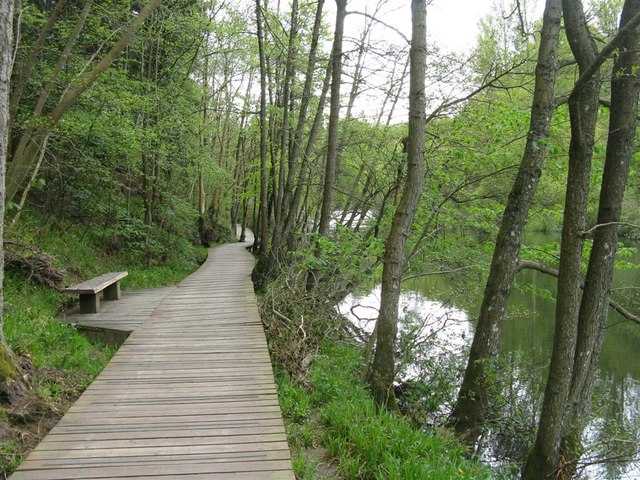 If you fancy a walk in the woodland, you can visit the New Lanark Woodlands for views of a 19th-century forest, drizzling with ask, oak and elm trees. Make it a walk to remember.
Admission fees: Free for all.
Next to do on the list - farm animals.
Clyde Valley Family Park

Just up the road from Herdshill is Clyde Valley Family Park with lots of farm animals, a cafe and things to keep you busy with the kids. Have a look at the highland cows, rabbits, chickens, donkeys and if you like go-carting, have a blast at that.
It takes about 15 to 20 minutes to get there, and it's open from 10 am to 5 pm daily. 
Admission fees: The entrance fee is £10, and for a child, it's £5 if they are under two years old.
Next to do on the list - a Zoo?
Five Sisters Zoo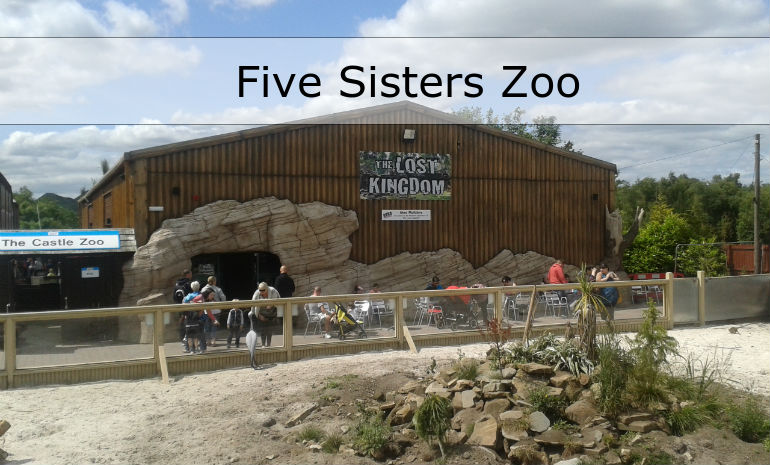 Yes, a zoo you can visit while you are here at your favourite hotel in South Lanarkshire. Visit the Five Sisters Zoo for a great day out including - Zookeeper experiences, or do you fancy some reptile fun or feeding the Lemurs?
Learn about animals at the zoo.
You can also talk to the keepers and learn more about each animal or take a walk through the rain forest and aviary scenery for those passionate bird lovers.
And you can hold individual animals from the daily keeper events.
Located in Polbeth in West Lothian, the Five Sisters Zoo is about 30 minutes drive from your hotel in Lanarkshire - Hardshill and it costs  £12.95 for an adult and £10.45 for a child, and that's you all day. 
Next to do on the list - A canal centre.
Linlithgow Canal Centre
If you fancy something special with your wife or partner or the family for that matter, you can jump on a boat trip or a cruise down the union canal?
For the family
If you are bringing the family to Herdshill Guest House, a boat trip or a small cruise is fantastic for making your stay very memorable. 
You and your partner is a special day out - memories.
This is a cracker this activity. You can hire a self-drive boat (full instruction given - it's easy) for the day and make some romantic memories with your wife or girlfriend. 
Cost | £150 for the full day and £80 for the half day.
Want to See More Activities?

And more activities are available through the Lanarkshire accommodation association and are at the entrance of the door when you arrive.

How To Get To Herdshill Guest House?

Getting here is easy, especially if you have a sat nav in the car or in your motorhome guys. If you are coming from England way, you keep going until you reach the M74 and take junction 8 to follow the signs for Edinburgh on the A71 towards the famous Garion bridge (near Overtown). 
From there, the sat nav will guide you straight to the guest house from A721/Wishaw Rd, the look for the first exit on the A73 and the guest house will be turning on your right. If you go too far you will see the petrol station on your left (or right), so turn back and take your time to look out for it and look for the big brown house.
Need a cheap hotel Lanarkshire? Book herdshill here.
Contact Herdshill Guest House

Contacting the Herdshill is easy to do, and you can get an answer from 9 am to 8 pm. You can phone Scott on 00441698381579 or use this contact us page for booking information and availability.
Address: 224 Main Street, Bogside, Wishaw, North Lanarkshire, ML2 8HA, United Kingdom
Hotel Lanarkshire booking with Herdshill is easy and you can do it here by clicking this link now.
---
Hotel Lanarkshire | Other Hotels Around The Area

We are very sure that Herdshill will offer you some of the best experiences you can ever find in bed and breakfast in Lanarkshire but keep your options open as well.
It's all about new places to see and visit so here we go folks.
Hotel Lanarkshire: New Lanark Hotel

If you know this hotel in Lanark, you'll know it's a top-quality 5-star hotel with all the extras, including a spa, beautify gardens and an array of things to get up to while you there in one of the luxury rooms available to you for the night.
Short Breaks
Book a night and see the beautiful view of Lanark with you and your partner. The New Lanark Hotel has a few things to choose from including, Owen's Heritage Break for two night or a romantic break and spa break just for the two of you.
Events
If you need to hire the garden for a business or speaking event, the Lanark hotel can do that for you. Business or not so business.
Weddings
It's up to you for a wedding choice, and it's a good one because stay will be memorable so worth the time you put into planning, and the New Lanark Hotel can help you with planning if you need it.
Contacting the Lanark Hotel
New Lanark Mill Hotel
New Lanark World Heritage Site New Lanark
ML11 9DB
+44(0)1555 667 200
Radstone Hotel Lanarkshire
The Radstone hotel in south Lanarkshire is a big hotel, so if you are looking for space with one needs a visit at some point in your travel. Just like any typical hotel in Lanarkshire, you can get to it quickly from Glasgow and Edinburgh from the M8 motorway.
The Redstone has a meeting area for business and a fully functioning restaurant and bar, and it has easy to follow travel routes to traveller down south or even up here in Scotland.
Contacting Radstone
Radstone Hotel
Ayr Road,
Lanarkshire ML9 2TZ
T. 01698 791111
E. reception@radstonehotel.com
Douglas Arms Hotel
Fancy a wee drive to Aberdeenshire?
The Douglas Arms is a classy hotel with a great restaurant and rooms to go with it, and people say it really is a beautiful place to stay. Located on the high street of Banchory, this modern hotel fit the needs of most travellers.
Come and meet new friends, have a drink and socialize until the burning hours, as Douglas is a friendly place itself.
This Aberdeenshire hotel loves food and drink, and it's their passion to offer people some of their own medicine. You can choose from a selected wine rack or choose the beer and spirits you love and then hop up to your room to end the night.
Come and relax and have a great dinner or a light lunch with your friends, your family or your loving partner, the night is all your. Book your table in advance because this hotel is busy.
Douglas Arms Hotel
22 High Street, Banchory
Aberdeenshire
Scotland
AB31 5SR
Tel: 01330 822547
Fax: 01330 825989
enquiries@douglasarms.co.uk
The Popinjay Hotel Lanarkshire & Spa
The Popinjay is an excellent hotel located in Lanark, and it's one of the most famous hotels in the Lanarkshire area of Central Scotland. When you get to Rosebank (that's where the Popinjay is), you can see what value this Lanarkshire hotel offers just by looking at it.
It has nice rooms and the staff are very friendly, and you can use the most elegant leisure and corporate venue rooms too.
Contacting The Popinjay Hotel
Rosebank, Clyde Valley, Scotland, ML85QB
Telephone: 01555 860 441
info@popinjayhotel.com
Other lovely places to stay, include the Tinto Hotel Lanarkshire, then the Shawlands Hotel Lanarkshire and not to forget the Newhouse Hotel Lanarkshire and last but not least we have the Alona Hotel Lanarkshire.