DIAL A DRINK MENU LANARKSHIRE
| | | |
| --- | --- | --- |
| Buckfast Tonic Wine - £20 | Eldorado Tonic Wine - £16 | White Wine 13% - £20 |
| Red Wine 13% - £20 | Rose Wine 13% - £20 | Prosecco Wine - £20 |
| Blue Raspberry MD 2020 - £22 | Orange MD 2020 - £22 | Strawberry MD 2020 - £22 |

| | | |
| --- | --- | --- |
| Smirnoff 70cl - £35 or 1L £50 | Glens 70cl - £35 or 1L £45 | Pink Gin 70cl - £35 or 1L £50 |
| Captain Morgan 70cl - £35 or 1L £50 | Jack Daniels 70cl - £40 | Whyte Mackay 70cl - £35  |
| Glengoyne 10 Year Old - £70 | Auchentoshan Single Malt 70Cl - £70 | Glenmorangie  Sle Mlt 70Cl - £75 |

| | | |
| --- | --- | --- |
| Raspberry Sours - £25 | Cherry Sours - £25 | Apple Sours - £25 |
opps, opps, gee me some soops
| | | |
| --- | --- | --- |
| Soops - £6 | Soops - £6 | Soops - £6 |
| | | |
| --- | --- | --- |
| Budweiser 10 Pack - £30 | Stella 10 Pack - £30 | Corona10 Pack - £30 |
| Strongbow 10 Pack - £30 | Strongbow DF 10 Pack - £30 | Fosters 10 Pack - £30 |
| | | |
| --- | --- | --- |
| 20 Club - £20 | 20 Players - £20 | 20 Regal - £20 |
| Elf Bars - £10 | Rolling Tobacco 30g - £30 | ANy fags you want, we'll get for you! |
Salt n Vinegar - £1 Per Pack

Mars Bar - £1

Cheese n Onion - £1 Per Pack

Bounty - £1

Doritoes - £1 Per Pack

Flake- £1
Get your drink delivered straight to your address.  Just text or phone!
---
We accept cash on delivery. If you don't have cash we charge £5 to take you to a close by ATM.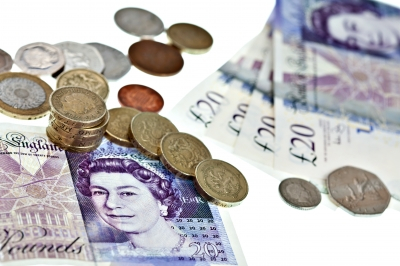 On a Mobile? Just tap the button.
---
TIME FOR DELIVERY?
UP TO 1 HOUR MAX
Working all over North and South Lanarkshire, is where the driver travels to and that includes everywhere.
DELIVERY CHARGE
You'll be charge £10 to £15 for delivery.
Hit us up on Social media
---