Dial a Drink Menu

 | Lanarkshire

The official Dial a Drink Lanarkshire's delivery menu.
CLICK HERE TO PHONE FROM A MOBILE
---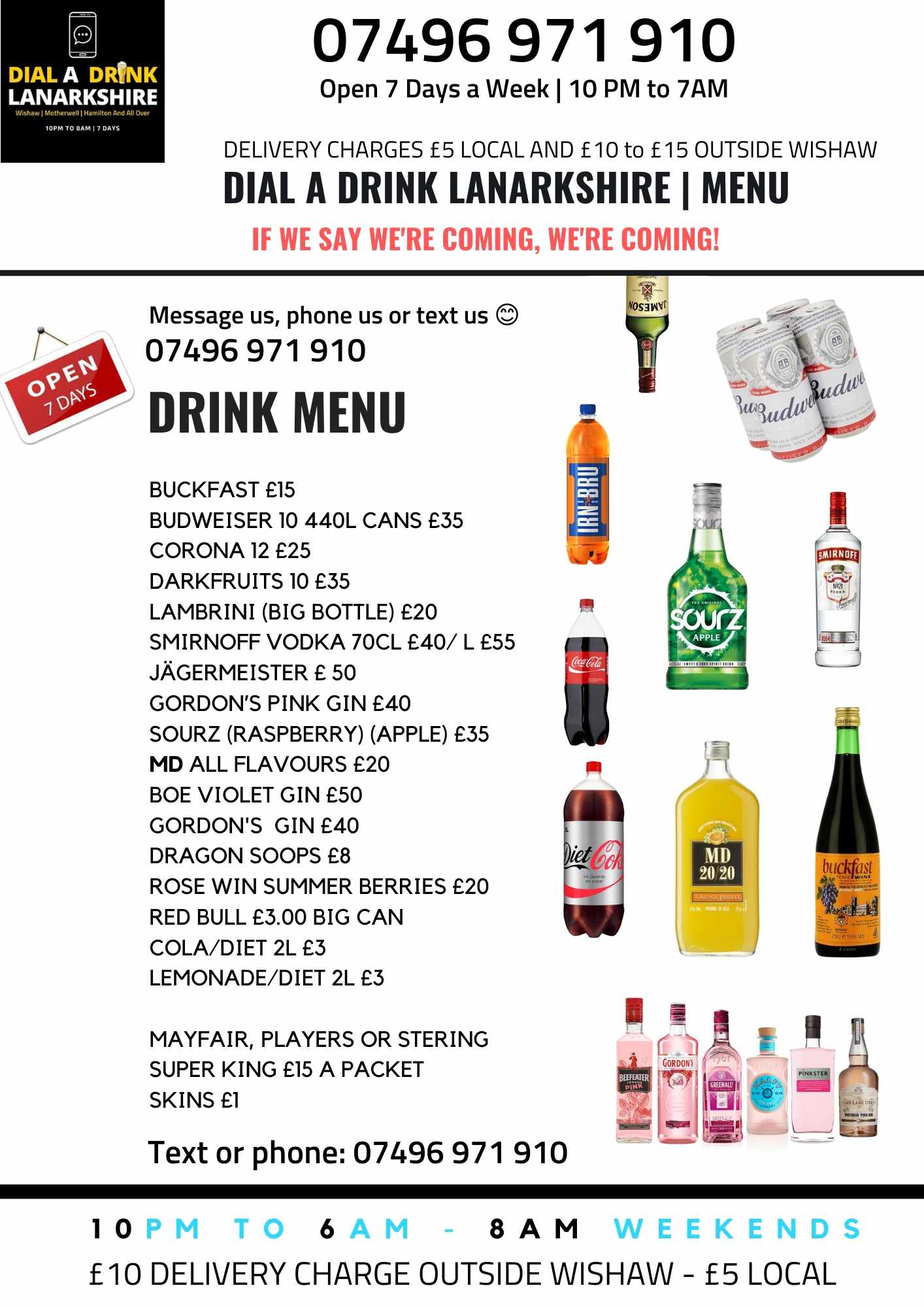 Click here to get a delivery to anywhere in Lanarkshire.
CLICK HERE TO PHONE FROM A MOBILE

---
HOW TO GET A DELIVERY?

It's easy to get a delivery and there is one thing to remember about the dial a drinl phone numbers and that's that they change but the Facebook page does not. So what dial a drink's saying is, "order through Facebook".
TIME FOR DELIVERY?
UP TO 1 HOUR MAX AND CASES 20 MINUTES
Working all over North and South Lanarkshire is where the driver travels to and that includes everywhere, apart from Glasgow.
DELIVERY CHARGE
If you live 10 miles outside the Wishaw or Motherwell area, you'll be charge £10 for delivery.
Sign up to our newsletter